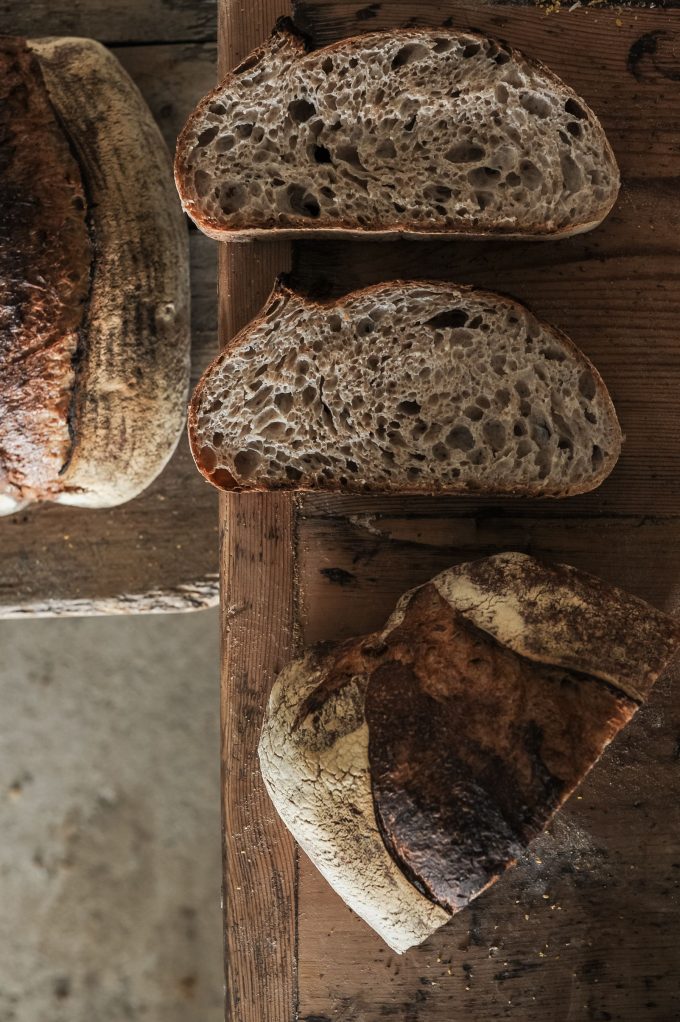 Whether sourdough bread is good or bad depends on the way it is made. It's important to recognise that sourdough is a process – understanding this is essential when working out whether or not your bread is real sourdough. A true sourdough loaf will have gone through a long, slow fermentation. This makes the bread more nutritious, as the body is able to access and utilise more of the fibre, vitamins and minerals contained within the loaf. The slow fermentation reduces the gluten load, which improves digestibility, and increases resistant starch, which controls blood sugar. With regards to real sourdough, white sourdough is only marginally better for you than non-sourdough breads. This is because white sourdough still doesn't contain much fibre, which is what nourishes your gut microbes. To increase your fibre intake, you should aim to make loaves that contain wholegrain flour rather than being made entirely from white flour. Wholegrain flour has other benefits, too, such as including more B vitamins and magnesium, but it's important to be mindful of where you source your wholegrain flour.
Fake sourdough, however, can actually be bad for you. Often these 'fake sourdough' breads contain flavourings to give them a sour taste – a flavour that should have been achieved through a long, slow fermentation. Without this slow fermentation, the gluten remains intact, which means that eating the loaf can raise blood sugar levels and could be awful for sufferers of IBS and non-coeliac gluten intolerance. In addition, any fibre within the loaf is less accessible to the body due to this lack of fermentation, as are the vitamins and minerals.
The kind of sourdough loaf you consume, as well as how you enjoy it as part of a meal, can also affect how good or bad the bread is for you, and how nourishing it is for your gut. You can explore different recipes on the Sourdough Club, going from basic loaves containing some wholegrain flour to advanced bakes using Botanical Blends and additional ingredients. You can also discover our symbiotic recipes, which are designed to work with your bakes to enhance their nourishing effect as part of a balanced diet.