Before you bake you need to plan. It is perhaps the most important step of all. Timings and temperatures are key to getting the loaf you want.
One of the very first things that makes what we do here at the school unique is that we get our club members & Students to plan their bakes and analyse them. You need to do this when you first start baking and then analyse the results. These forms give you a structure and the tools you need to analyse the results and adapt your timings and formula to make any adjustments.
The forums and social media are littered with complaints about sourdough recipes not working, because whilst recipes are subject to interpretation, sourdough is not. It is unforgiving, and variables between ambient temperature and enzyme activity of flour are two of the key reasons that so many bakers fail to bake a good loaf when following recipes. So whilst I have a standard schedule and guide to timings, I cannot emphasise enough that these timings are flexible. Being a good baker involves judging the flour, feeling the dough and sensing it. This comes with experience. It is best to bake each formula a few times to find the ideal timings for your flour and ambient temperature.
These subtle differences can be key to getting the kind of bread you want to bake and keeping a record of timings is how you to get to understand what works for you. You can also compare methods side by side to see which one gives you the best result.
The example schedules I give to my students with each bake is the one to start with. We use them in the School in the bakery classroom, which is generally about 22C–24C during the day and drops to about 18C–20C overnight. These blank schedules are for you to do your own for what works in your kitchen or environment. Even if you are a seasoned baker, this is a useful exercise because the layers of complexity in the schedule are ever changing. It is not just the weather, but the flour too that changes between seasons, and each year there is a new batch of flour, which will need reevaluating.
Click here to download your sourdough schedule
Once you have baked your loaf, you will need to complete a loaf record form.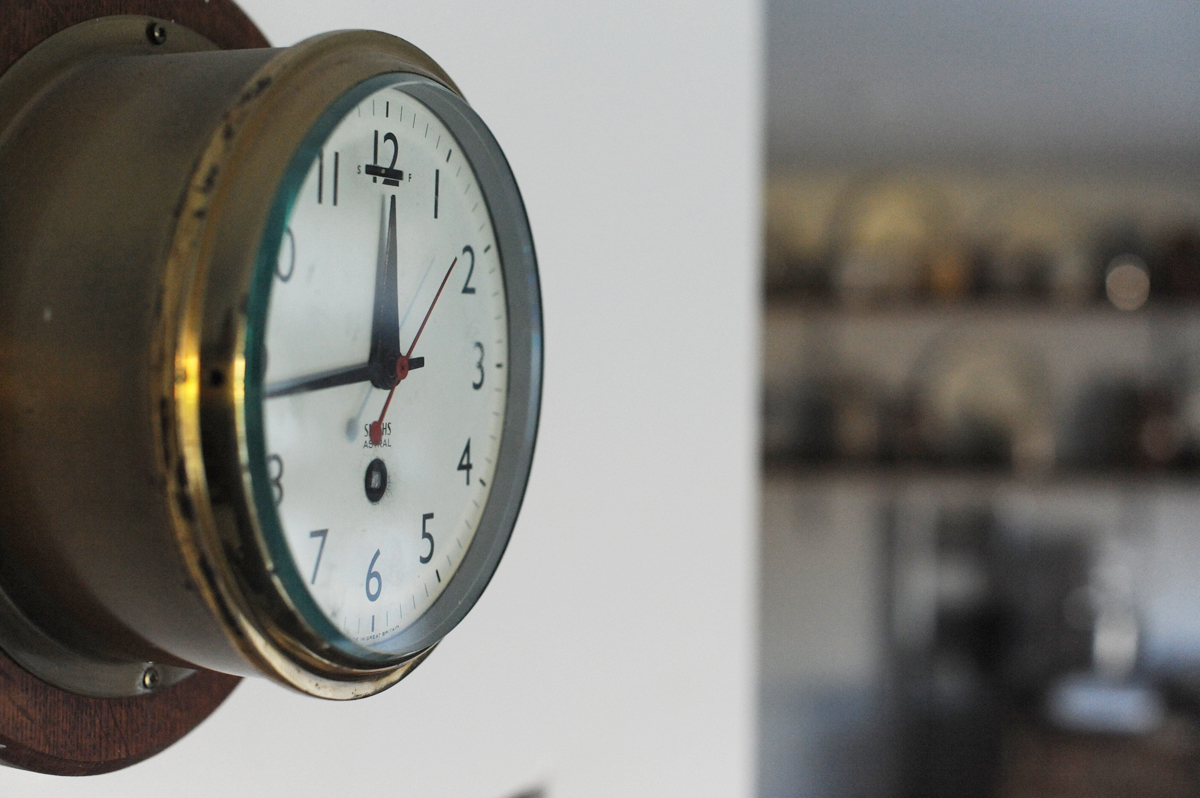 If you watch me closely, you will see I am always glancing at the dough and at the clock. Whilst I do follow a schedule, it is really important to become familiar with the way the dough feels as it changes sometime from day to day, and certainly from month to month. The clock was on my husbands grandfathers boat .. a reminder that time is precious.