An easy hydration calculation for sourdough bread.
We teach you to make bread at The Sourdough Club that is good for you and good for the planet. Part of the teaching is understanding how water impacts your bread and the fermentation.
What do we mean by hydration percentage?
Bakers refer to the flour weight as 100% and water is a percentage of the total flour. A common misconception is that this sum is a percentage of the dough. It is actually the percentage of all water compared to all the flour.
The hardest bit is that you will need to do some maths first to put the right numbers in this calculator!
For the flour, it is all the flour. So add the flour in your starter/leaven + flour in the formula = TOTAL FLOUR
The water is the water in your starter/leaven + the water from the formula = TOTAL WATER
(This easy to do when your starter is 100% hydration. ie there is the same about of water as there is flour)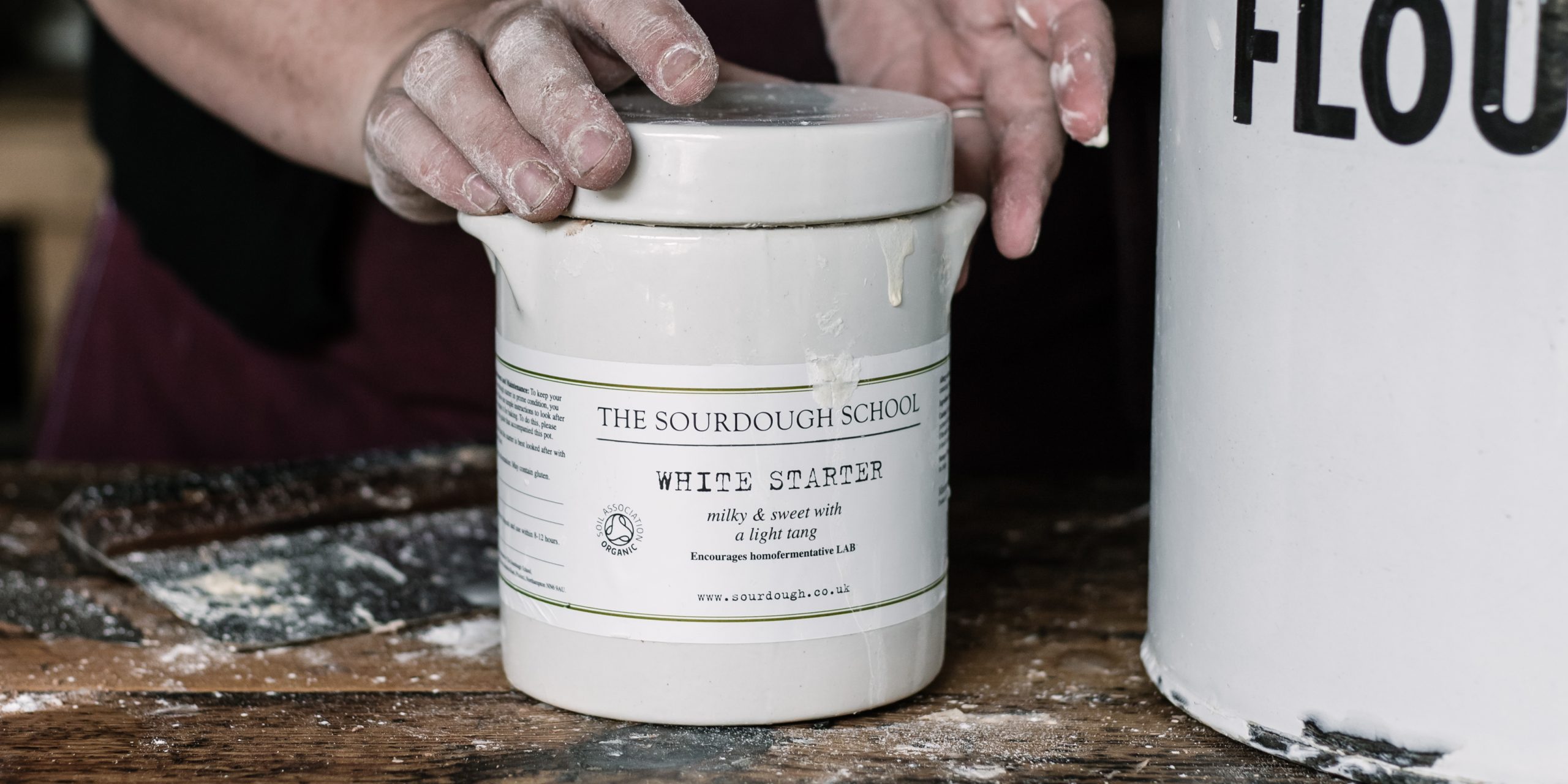 For advanced bakers
This calculator is for advanced bakers, and is useful if you start using a stiff starter or a higher hydration starter. The hydration impacts many factorsw hen it comes to your bread.
For this reason, we have developed 2nd advanced sourdough hydration calculators. The first one is a percentage calculator. Simply enter the total weight of flour (including any flour in your starter and/or leaven).
Then as you enter amounts for other ingredients such as salt and water the calculator will tell you the percentages. (Again don't forget any water in your starter and/or leaven).
The second one is for converting recipes where a different hydration of starter is given to yours. Again we will use my sourdough bread recipe. This time we will assume that although the recipe uses starter at 100% hydration yours is actually 50%.
In this case we add the flour weight on its own, the water as given in the recipe, 300g and our starter, 100g. If we enter 50% hydration for the starter the calculator will work out for you that your total water is 325g, the total flour is 575g, and the hydration is 57%. We can now add water until we get to the required hydration of 63%, and see we need to adjust the recipe to add 339g of water.
Featured Products