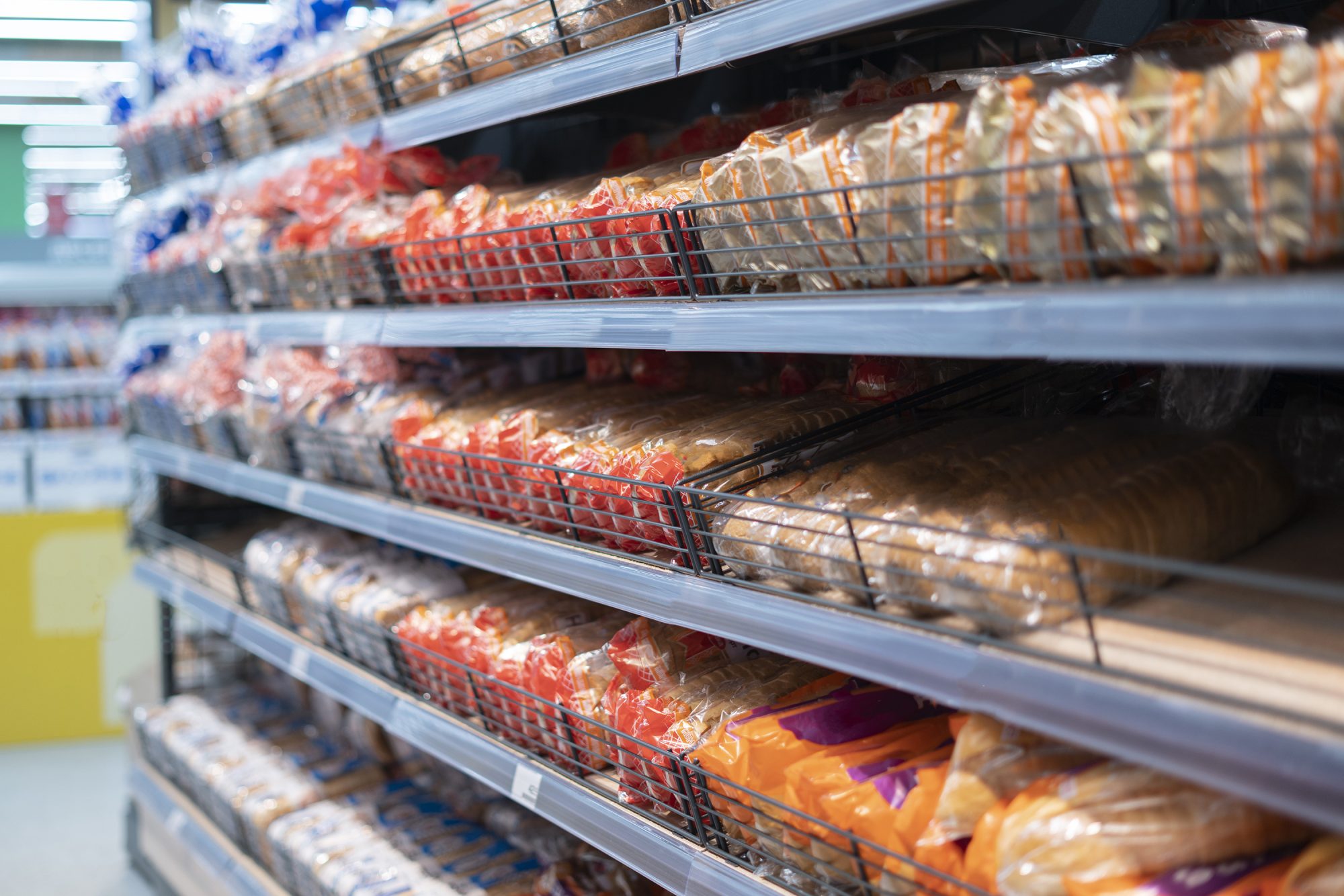 I think one of the most frustrating things about seeing healthcare professionals advise badly on bread is that much of the misinformation when advising patients to avoid bread or gluten is really based on an understanding of bread as an ultra-processed food. You can see Dr Mark Hyman here suggesting that "Gluten contains grains, like wheat, rye and barley aren't serving our health, but they are hurting our health." In contrast Senior Faculty Editor, Harvard Health Publishing; Editorial Advisory Board Member, Harvard Health Publishing states that "The dangers of gluten have probably been overstated — and oversold. Don't be swayed by an elite athlete or influencer to restrict your diet when there's no medical reason to do so. It's up to you and your doctor — not a celebrity or a book author"
One of the things that we teach at The Sourdough School, as part of eating and sharing bread, is how not all breads are ultra-processed and not all artisan loaves are nourishing. In an ideal world, we'd all be eating 100 per cent organic multi-wholegrain, slow-fermented sourdough bread. Don't be fooled by the word 'artisan'; even some artisan breads can be an ultra-processed food.
What is an ultra-processed bread, and where does the definition come from? There is a very useful food classification called the NOVA food-classification system that sets out four distinct categories of food, and this can let people know what kind of bread they're eating. To see all bread lumped in under group 4 – ultra-processed food – is clearly wrong.
It is confusing, and much of the advice I see from health professionals, especially on social media, is to avoid gluten and bread at all costs. In fact, if they were to say instead to avoid ultra-processed foods (category 4 foods) perhaps it would be clearer to their patients what kind of bread they can eat, rather than simply dropping amazing, healthy bread and unrefined carbohydrates from their diets, that have so many associated health benefits.
Why is bread so confusing?
Part of the confusion is that ultra-processed bread doesn't necessarily mean that it's mass-produced. Nor does it mean that all artisan breads are not ultra-processed. For example, I would consider an artisan loaf produced with 100 per cent refined white, roller-milled flour, to be a group 4 bread, despite being sourdough. What this loaf does do is avoid some of the unpleasant preservatives, emulsifiers and chemical cocktails that are often listed as ingredients in mass-produced breads. Nonetheless, it would still be devoid of nutrients and fibre. None of the good things are inside – no phytochemicals, fibre, B-vitamins or wheatgerm – because they have been stripped out. Breads of this type are also energy-dense, so they will spike your blood sugar, which in turn is associated with inflammation.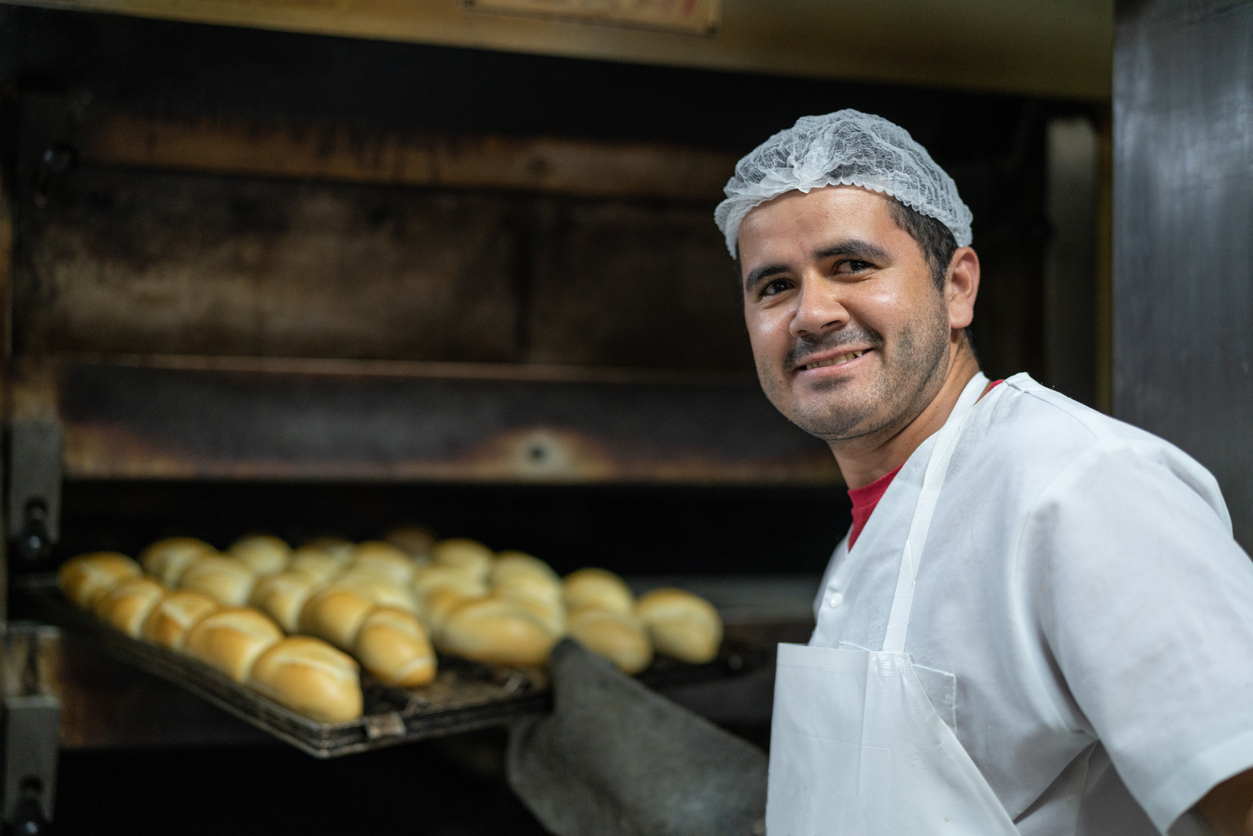 You can also expect refined white bread to be hyper-palatable, especially when you add butter, cheese or fats. These combinations (for example in sandwiches) are addictive, making you want to eat more. Often, we see fast-food chains specifically developing that hyper-palatability to increase their sales, knowing we have no 'off' switch when it comes to eating them. There is now so much research covering heart disease, obesity and cancer, that links ultra-processed foods to early death. One 2020 narrative review of ultra-processed foods and their health outcomes showed plausible mechanisms and evidence supporting the fact that ultra-processed foods are associated with type 2 diabetes, obesity, cancer, cardiovascular disease and depression. Whilst researchers haven't been able to prove the causal relationship, but they have been able to develop very plausible ways to directly link mass-produced foods (including refined bread) with negative health impacts.
Labelling of bread is not straightforward
There is also confusion about the way that retailers and bakers label in the UK, and the charity Sustain has flagged many cases of misleading bread labelling.
Lack of standardisation: there is currently no standardisation of bread labelling in the UK, which means that different breads may be labeled differently depending on the manufacturer or retailer. This can make it difficult for consumers to compare different breads and make informed decisions about which ones to purchase.
Misleading claims: some bread manufacturers make misleading claims on their labels, such as using terms like "whole grain" or "multigrain" without actually meeting the criteria for these designations. This can lead to confusion among consumers who are trying to choose healthy, nutritious bread options.
Complex extra ingredients: bread enzymes, preservatives and improvers can be difficult for consumers to understand.
Hidden ingredients: some breads may contain hidden ingredients, such as added sugars or artificial preservatives, that are not clearly listed on the label. This can make it difficult for consumers to know what they are actually consuming
Often on the labels of these ultra-processed foods in supermarkets (like long-life baked goods and sandwiches), you will find listed ingredients that are a good indicator of bread being ultra processed, such as emulsifiers like CMC (carboxymethyl cellulose), which have been linked to damage in the gut. There have been several papers out recently to show how this happens. A recent randomised controlled study on the dietary emulsifier Carboxymethyl cellulose revealed detrimental impacts on the gut microbiota. Carboxymethyl cellulose (CMC) is water soluble and can function as a suspending agent, stabiliser, film former or thickening agent. CMC is commonly used in industrial bread to add volume and shelf life and to gluten-free baking to add volume much like gluten proteins do. The study showed hows emulsifiers used in bread can have detrimental impacts on the gut microbiome and increase symptoms of digestive discomfort as well as cause permeation of the gut barrier.
Another additive, that has had some coverage recently is Calcium propionate, a preservatives that you can often find listed on the packaging of ultra-processed bread (alongside other E numbers or emulsifiers), and studies on mice show that it has been shown to increase the production of insulin.
What is not on the label is the pesticides and herbicides such as Glysophate, which is often sprayed on wheat. The World Health Organisation in 2015 announced this herbicide as a probable carcinogenic to humans. The European Food Safety Authority (EFSA) is expected to finalise its conclusions on all possible risks that exposure to glyphosate might pose by July 2023.
To address these issues, some organisations and campaigns have emerged in the UK that aim to promote better bread labelling and help consumers make more informed choices. For example, the Real Bread Campaign by Sustain advocates for better quality bread and promotes the use of traditional, artisanal bread-making techniques. The campaign supports the use of clear and accurate bread labelling, and provides resources to help consumers understand the ingredients and nutritional content of different breads.
The dichotomy of bread means that its impact on health is primarily due to the wide variety of bread types available, each with its own unique ingredients, nutritional profile, and health effects.
Some bread is bad for you
So breads thats are heavily processed, and made with refined flour, added sugars, and artificial preservatives, can contribute to weight gain, insulin resistance, and other health issues if they are a regular part of the diet. The study showed this type of food was associated with significantly increased risk of type 2 diabetes. An epidemiological study has shown that the consumption of ultra-processed foods was associated with high risk for all causes of mortality, heart disease, IBS, metabolic diseases and other adverse health outcomes. It's fair to conclude that the ultra-processed breads in NOVA category 4 are linked to early death.
Some bread is good for you
On the other hand there are many studies showing that wholegrain and good bread have a beneficial impact on health, and healthcare professionals need to be more specific about avoiding ultra processed breads.
Breads made with multiple whole grains, natural leavening agents, and minimal additives, can have positive health effects and may be part of a healthy diet. These types of breads are often high in fibre, vitamins, and minerals, and have been linked to a reduced risk of chronic diseases such as heart disease, diabetes, and certain cancers.
The problem is that many consumers and healthcare professionals are not aware of the differences between different types of bread, and assume that all breads are essentially the same in terms of their nutritional content and health effects. This in turn leads to confusion and misinformation about the health impacts of bread.
Even with the classification understanding bread is still not straightforward. In differentiating between foods in NOVA groups 3 and 4 (processed foods and ultra-processed foods), the defining line isn't necessarily the process. At this point, I think we must look at the ingredients or the percentage of unrefined flour in the loaf to make that differential – and to my knowledge, that percentage hasn't yet been defined. From a personal point of view I tend to define that percentage as being 40–50 per cent wholegrain. There's this strange grey area in the middle but in an ideal world all bread would be at minimum 50 per cent wholegrain. An absolutely perfect example of a non-refined bread would be a 100 per cent wholegrain boule made with a Botanical Blend diversity flour, if possible. But we don't live in a perfect world, and there's always a compromise between crumb structure and affordability.
For more information about baking, teaching or prescribing Baking as Lifestyle Medicine (BALM) please download our prospectus. You can view all of our courses here.