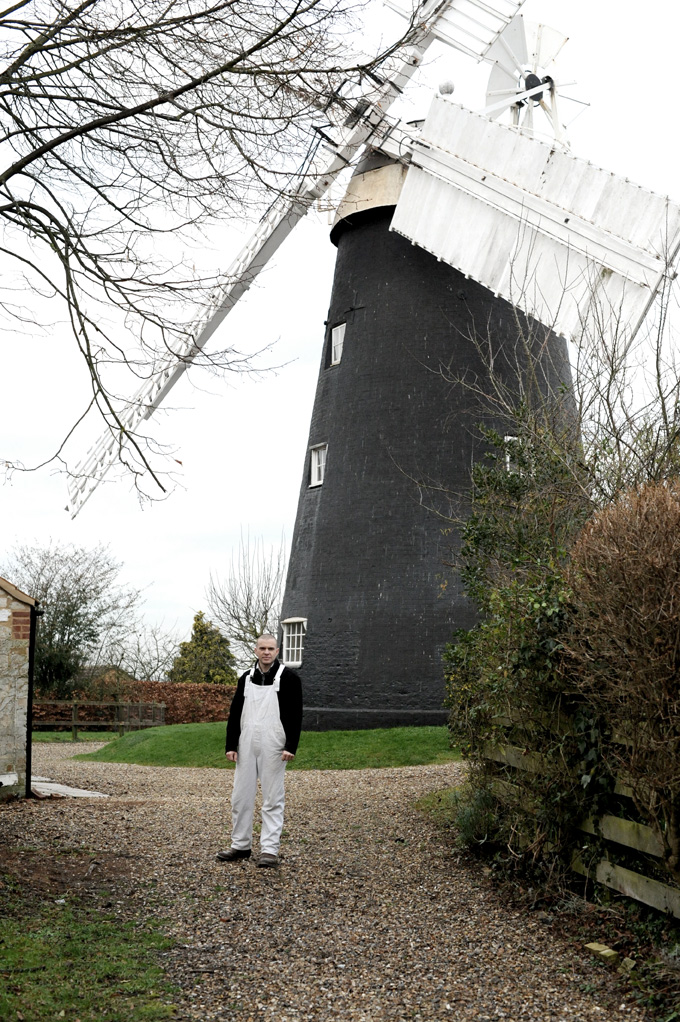 2022 Update: I can't remember exactly when I first met Jon. I do remember we clicked, and that I began teaching here at The Sourdough School using Priors flour. This is the feature on Jon and the mill and a few years later I recorded some video content. It is still joy to take my students to the mill and share these deep connections with my students, and asking my students to connect to the farmer and Miller is one of the very first tasks that I set them to do on the Bake for Health Certificate.
This feature was first published in January 2013
Organic
I wanted to use local organic wheat on my courses and Jon at Fosters mill, in Swaffham Prior kindly gave me some rye and flour milled with local grain to use. Cambridgeshire is just over the border and Jon's flour is the flour that I give to my students, to take home and bake with.
As anyone who has attended one of my sourdough courses will testify, I firmly believe that making an artisan loaf starts with using artisan ingredients. Sourdough is about connection and integrity, and the start point of baking healthier bread is the flour and the way it is grown and milled. So I am sharing where I sources my ingredients and explaining that using organic flour to make bread is a ways of supporting farmers who do not use chemicals on the land. I am convinced that the chemicals on non organic flour contributes to digestive issues.
Local.
Jon's organic grain though goes a step further; it is grown by local farmers, and it is really great to meet a miller who not only bakes his own sourdough bread but also has a really strong ethical principle
Fosters Mill was built in 1855, and has only had 3 owners. Like many mills of the time, it was called after the original miller, and there was mention of a mill on the site in the Domesday Book. The mill was in continuous use until 1946 when the then miller, Mr Sidney Foster retired. It was then taken on and restored in 1971. It took the new owner many years to restore the mill and it started milling again in 1992. In 1998 Foster's Mill was Bought by Jonathan and it is a fully commercial working windmill producing a wide range of organic flours from local wheat, spelt and rye flour grown organically by local farmers. The flour is milled on French Burr stones.
You can buy the grain or flour directly from Fosters Mill.