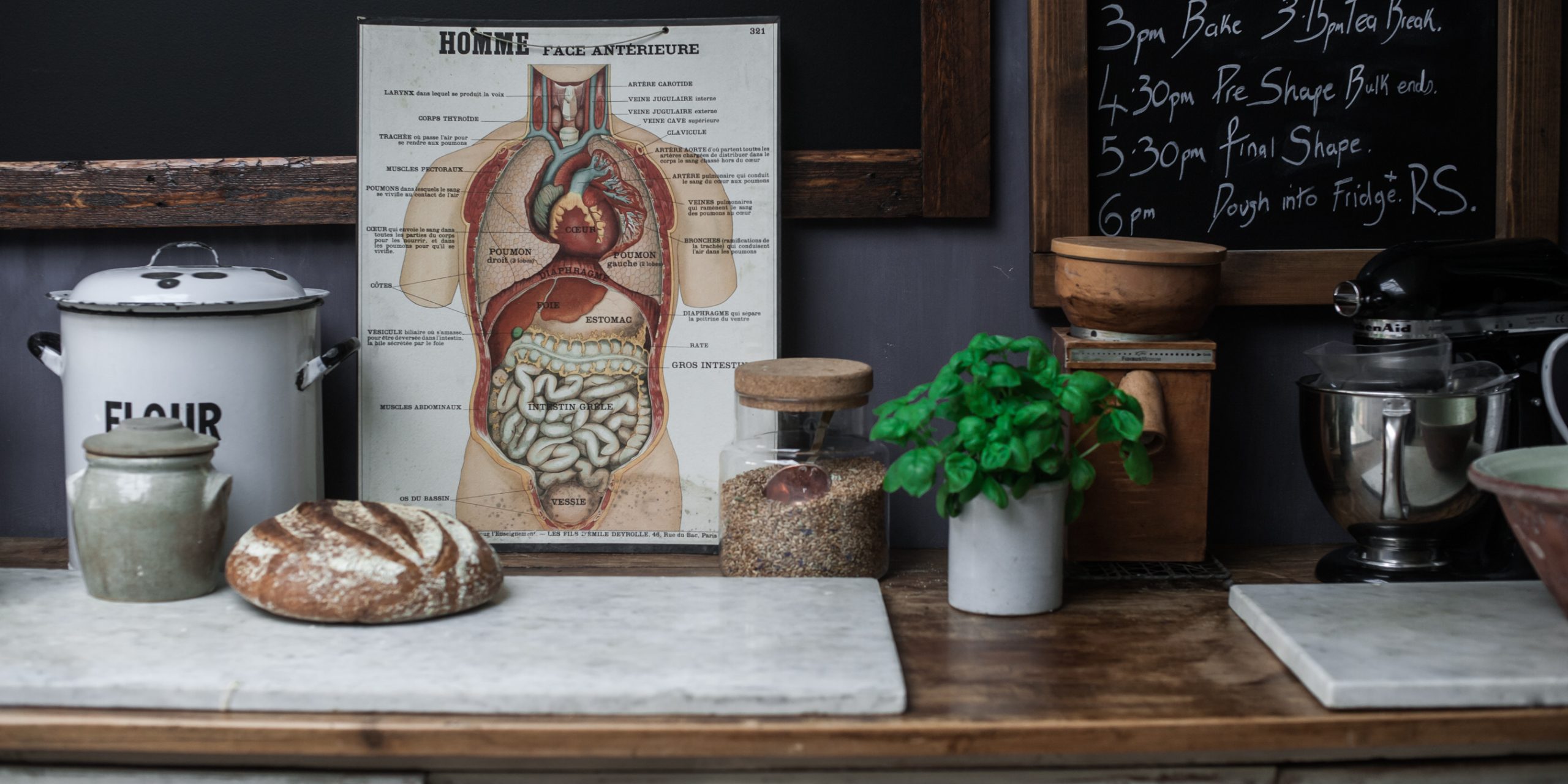 Understanding how the gut microbiome is central to our immunity and how it is involved in regulating our immune system is complex, but it is thought that our guts are key to the immune system largely because of the role played by our gut microbes. In recent years scientists have established a link between the gut microbiome, digestive health and the immune system. The overriding advice is that maintaining a healthy gut lining is essential to good health and a robust immune system and research has linked disruption of the balance of the flora in the intestine with increased inflammation which is implicated almost every noncommunicable disease, including diabetes, asthma, heart disease, neurodegenerative diseases and arthritis.
I have split writing about this subject into 2 articles. Here I will explain how the gut is believed to be central to regulating long term low-grade inflammation
It Starts with the Gut Lining
The lining of the gut is called the epithelium, one of its jobs is to form a protective layer which acts as a barrier to prevent pathogens and harmful substances entering your bloodstream, while allowing water and nutrients through. The epithelium is coated in a protein mucus layer which needs a healthy and diverse microbiome to support it. It's a kind of living co-operative. The gut lining has small gaps between the cells, just big enough to allow nutrients to pass from the intestine through to the bloodstream. These gaps, or tight junctions, control the permeability of your intestine. Under some health conditions, these gaps become larger. Any compromise of that protective layer can result in harmful substances like bacteria, poorly digested food particles and toxins getting through. These substances can be seen as a threat by the body and can trigger an immune reaction which leads to inflammation.
There are many factors that can lead to changes in the permeability of your gut lining. We know for example, that people with diets low in fibre, or high in sugars or alcohol, have increased permeability. This increased intestinal permeability is known as 'leaky gut syndrome' and is associated with a number of health issues. Arthritis, for example, has been linked to chronic inflammation, and there's a suggestion that this inflammation could also be linked to the development of diabetes.
Neurodegenerative diseases and the gut
Leading research is now showing an association between inflammation, the brain and intestinal permeability. Dementia is another disease that is being associated with long-term, low-grade inflammation. Often chronic brain inflammation is seen in people with cognitive decline and it appears that inflammation plays a role in developing neurodegenerative diseases. These findings are bringing about a huge shift in our understanding of the gut, its role in many long- term, noncommunicable diseases and the impact on our health.
It really is absolutely essential, for good health, to maintain a balanced, diverse gut microbiome which, in turn, supports a healthy, protective gut lining. I believe that increasing diversity, fermenting both your bread and baked goods, and incorporating a rhythm of bread-making into your daily routine is a key way to reduce low-grade inflammation in the body which in turn may help protect against a whole range of health issues.
Why is the bread we eat so important to supporting gut health?
Bread and baked goods are one of the largest sources of our calories in the UK and when it comes to dietary fibre, bread alone provides over 20% of our daily intake in the UK. Studies are increasing looking closer at the links between our gut health and bread, however there is a well-established relationship between the consumption of cereal dietary fibre and reduced risk of cardio-vascular disease, type 2 diabetes, and forms of cancer. So when you I made the link between the fact that almost all non-communicable diseases have been linked to gut health, from diabetes and obesity to autoimmune conditions, such as arthritis, and neurodegenerative diseases, such as Alzheimer's– then it became clear that good bread is a game changer when it comes to gut health