Sourdough the Gut Microbiome & Blood Sugar Management Workshop Application
"It is about the way you feel'
We make the same bread but the discussion & Studies are all about the gut microbiome, blood sugar and mood. It's not just diabetics who need to understand how bread affects blood sugar balance.  The bread we eat every day influences the way we feel.
Glucose control has also been shown to be central to helping prevent particular diseases. Blood sugar balance is at the heart of good physical and mental health, for everyone; to keep our brains healthy,  energy levels stable and our mood balanced. This is especially important when it comes to mental health. When disrupted, our blood sugar can lead to increased sugar cravings, irritability,  brain fog, anxiety, poor sleep, low energy and weight gain – So I think it is fair to say that the bread that you eat every day is central to your health and well being.
This workshop is also excellent for athletes wanting to learn more about managing endurance levels for sports,( including those working with sportspeople or professional athletes. High-intensity sports affect digestion and the gut microbiome, often resulting in bloating, pain and nausea during training.)
This workshop stemmed from research on modulating blood sugar response by fermenting bread and from one of our students (who is a British Olympic Coach,) wanting to explore the evidence around fermentation for long slow release of carbohydrates, and ways to increase resistant starch, and support gut microbial heath for sportspeople.
This workshop is also ideal for diabetics or people working with anyone needing to control blood sugar and support gut health. White bread is well known for spiking blood sugar levels, and we know that wholegrains are a better choice. Wholegrains are richer in fibre and release energy more slowly; but what if there is more? There is a significant body of evidence that suggests that the way in which flour is milled, the kind of grains used, the length of fermentation and the way we eat our bread significantly slows the rate of assimilation of carbohydrate. We'll be looking particularly at resistant starch and the accompanying foods that may help lower blood sugar response and support the gut microbiome.
We'll be creating a bread with this research in mind using a blend of whole grains including rye, and sprouted grains, and we will be milling grains to make fresh flour to create a new formula designed to optimise blood sugar management and support the gut microbiome.
Attendees will need to be able to and happy to monitor their own blood sugar levels throughout the workshop, using whatever method they normally use. If you are attending one behalf of someone else, of course, this won't be necessary.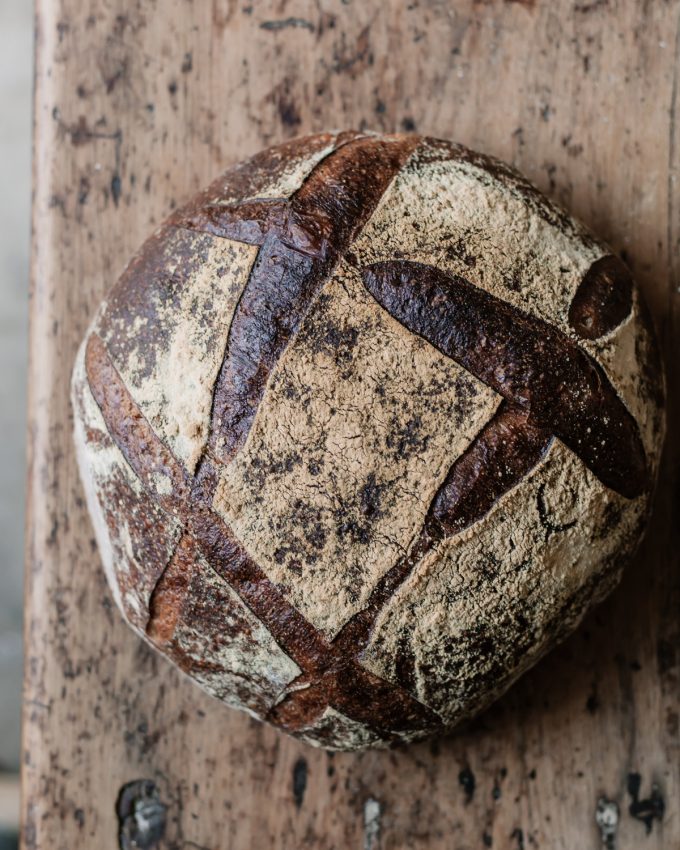 What is a sourdough workshop?
Learn to Make Sourdough
You will learn more than you even knew there was to learn, including:
Every step of making sourdough
Starter refreshment
Blending and milling flour
Timings
Familiarisation of the variables affecting fermentation
About fibre, protein & gluten in the flour
An overview of nutrition & digestibility of bread
Eating symbiotically for optimal gut health
Why diversity is key to gut health
About the gut microbiome and why the kind of bread you eat matters
Probiotics & prebiotics
This is a detailed description of what a sourdough workshop is.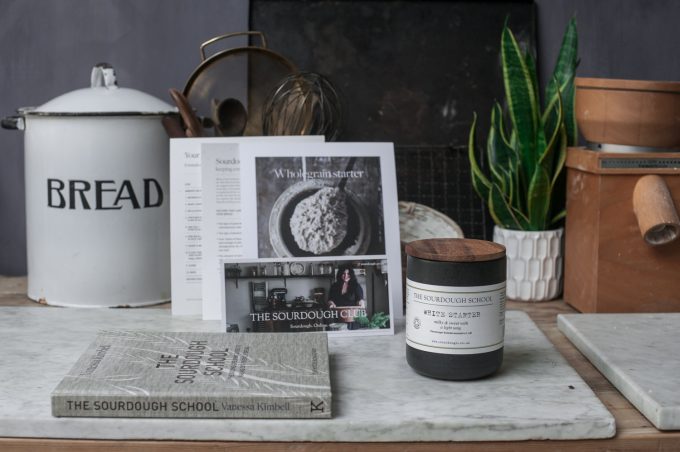 What is included:
A lifetime membership to The Sourdough Club.
An exclusive ceramic jar with breathable wooden lid & some of our starter to take home
A set of sourdough record cards
A personalised signed The Sourdough School book worth £24.99
All the teaching materials & supporting documentation
A personalised embossed Diploma certificate
A Sourdough School workbook that you fill in as part of the week to write up all the recipes we develop, any notes and information you want to remember.
A selection of flour that we use on the course.
You can also book a wine tasting & tour of the vineyard (providing the proprietors are available)
All food & drinks whilst at the school are provided, including lunch out on Tuesday when we go to the farm shop or market.
There are just 4 places available on each course.
All of our information for attendees can be found here. Please read our Terms and Conditions before you book.