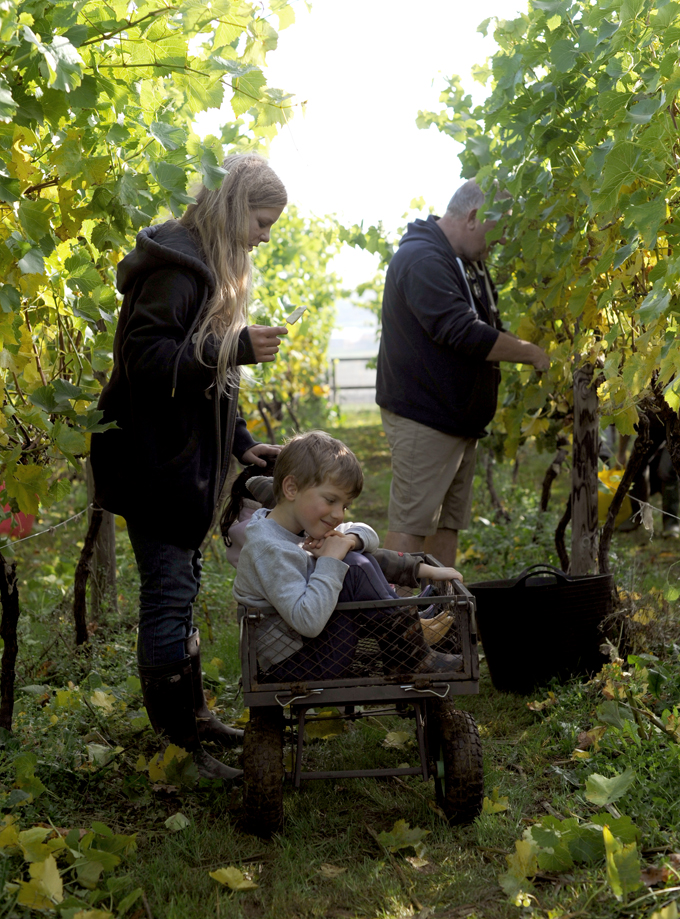 Students have the opportunity to visit the vineyard for a tour and wine tasting and to buy wine should they wish on the Diploma courses.
The address is:
Hill Farm House
Brixworth
Northampton
NN6 9DQ
Tel: 01604 880197
Email: [email protected]
Website: www.fleurfields.co.uk
Proprietors: Bill & Flora Hulme
The Vineyard is 1.2 miles from the Sourdough School and takes about 30 minutes to walk. You can walk along the A508 but it is a narrow path so please do take the utmost care. We recommend that students walk via the Brixworth Country Park if you prefer (especially as the A508 is a busy road).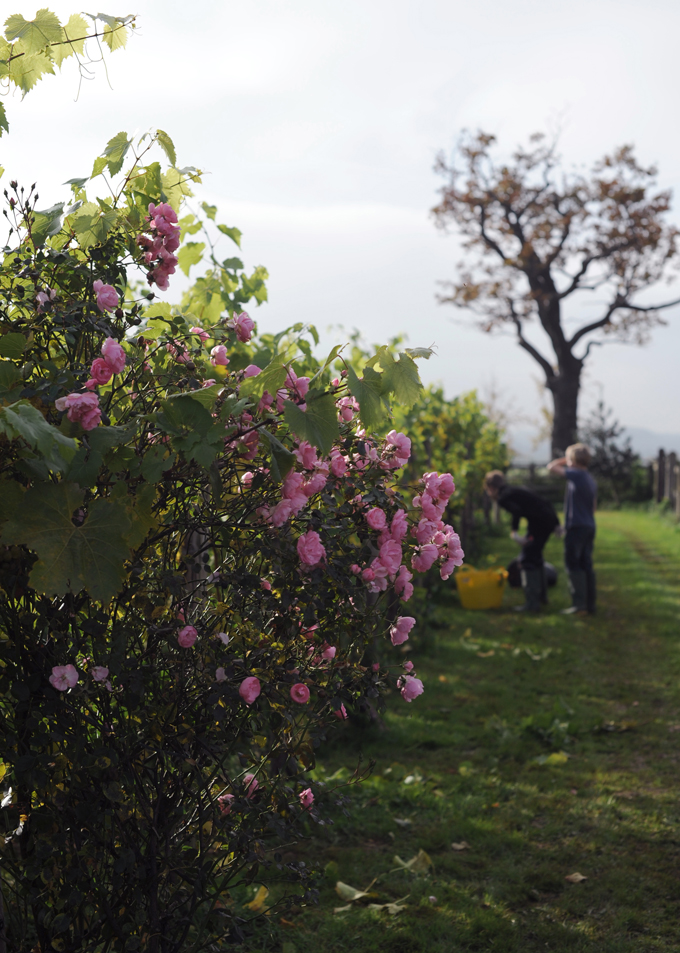 THE STORY OF OUR NATURALLY FERMENTED WINE
There is a link between certain foods; sourdough, beer, cheese, pickles, chocolate and wine are all fermented and I generally serve lunch on the sourdough courses with some accompanying fermented foods.
So it is with great delight that we can now serve naturally fermented wine from the families vineyard situated just a mile from the School. I'd been serving the family wine for several years when a conversation with one of my best friends, who is a fan of naturally fermented wines, set off a lightbulb and so we picked and fermented the first bottles just using the natural yeasts present on the grapes. We don't make many bottles…but oh they are so delicious and picking the grapes is part of the joy of connecting to what we doing with our meals.
Friends and family gather in the early morning mist and picked all day. The warmth from the sun drives off the moisture and children laughed and everyone got stuck in helping to pick, and
eat, these beautiful heavy sweet bunches of grapes. This year the grapes were literally bursting with juice and the buckets soon got filled and I knew that that this years vintage would be be really good – ideal for my first foray into wild fermented wine.
To be able to serve our own wine is wonderful thing, and the wines from the vineyard have won 14 of the British wine awards, including several gold medals as well as silver. It is so good in fact that the Champagne style sparkling won in a blind taste test against one the the very best French champagnes a couple of years ago.
It is not just because the vineyard is so local or that we help harvest the grapes that I always treat my students to a glass of this delicious wine, there is also a connection that makes it even more special because the vineyard is named after my sister and belongs to my parents, so quite often my whenever my dad is about he comes up and does a wine tasting for students just before lunch.
Anyone who is staying in the area, or attending a course can book a visit to the vineyard and use their Sourdough Club membership for a free wine tasting and tour – call Bill or Flora Hulme on 01604 880197