Level: Intermediate & Advanced
Tutor: Vanessa Kimbell
£495 - Saturday 4 November 2017
Time: 9:30am - 6pm Saturday, 8am - 6pm Sunday
Location: Northampton
Availability: Spaces available
The intermediate weekend Course 
An entire weekend dedicated to baking sourdough and getting it right.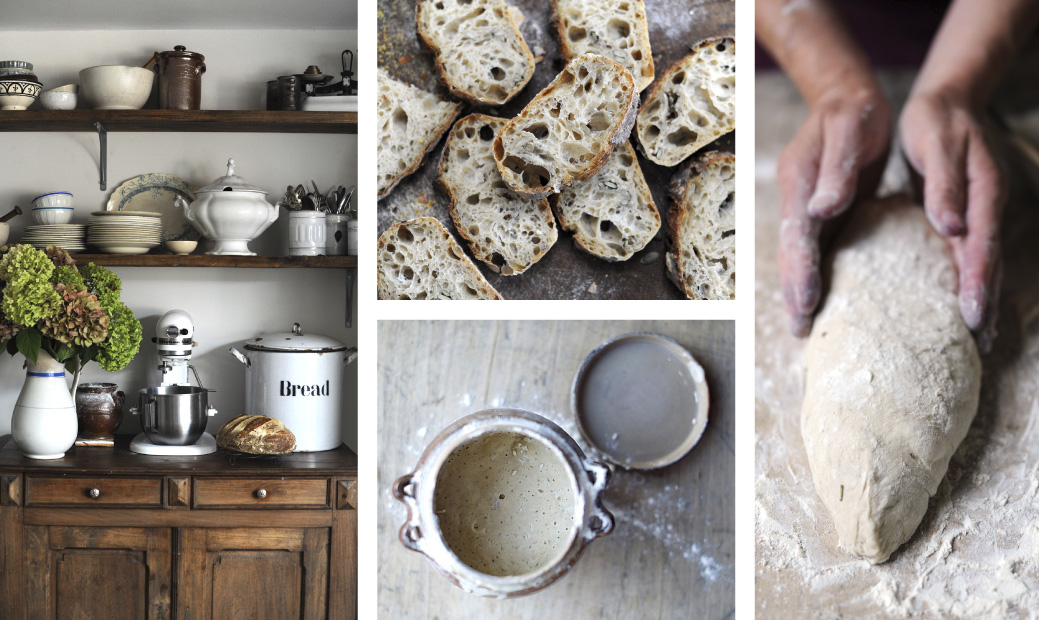 This is a weekend of sourdough deliciousness! We will cover every aspect of baking with sourdough. This is a slower paced course than the day courses, with time to watch, enjoy and discuss long slow fermented doughs from start to finish –  please note that this course is ONLY for people who have been baking sourdough already.
*Please note that to participate in the course you absolutely MUST bring with you BOTH an example loaf and your starter (some people freeze a loaf and bring it with them).
Course syllabus:
Examining refreshment and maintenance of sourdough starter in detail and how this affects the final loaf
Discussing how to control the sourness of your sourdough, and timings
Milling our own flour and the health benefits
Discussing kneading, and practice shaping techniques
Looking at the role of salt and how this affects the rise
Understanding how water and various hydration levels affect sourdough
We will look at the role various flours have on the finished bread in detail
Make sure that you really understand the point at which the bread is proved
There is both hands on baking and some demonstrations so you will be involved in every aspect of mixing, shaping and proving sourdough, through to the bake.
We will bake:
An retarded loaf
Focaccia for lunch
Sourdough Pizza for lunch
Sourdough brioche Demonstration
Garlic sourdough balls to take home and bake
We will cover all aspects of making sourdough including: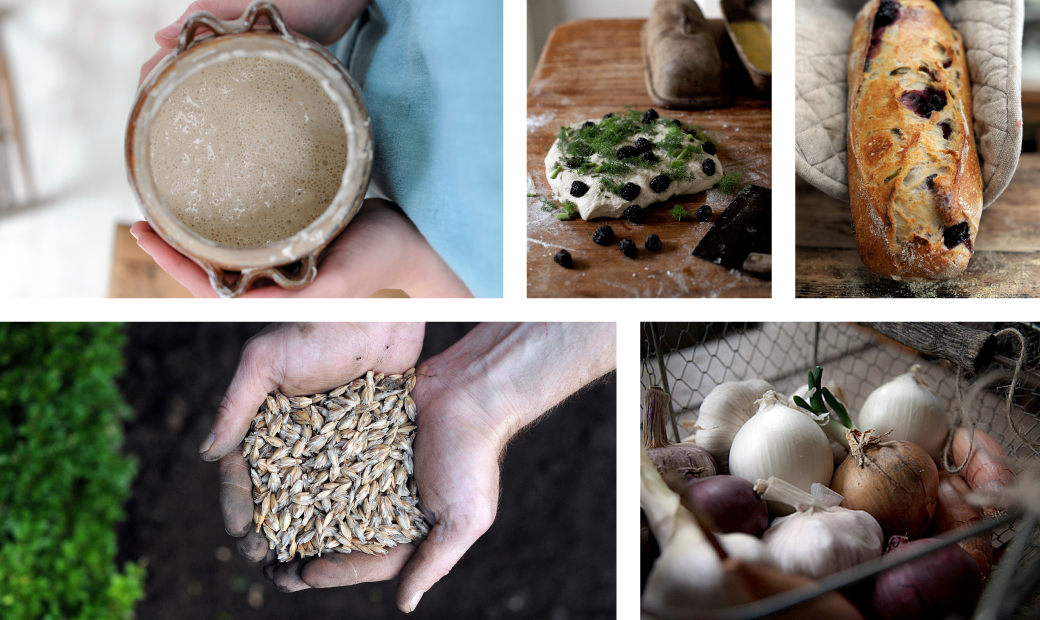 We'll enjoy a lively discussion about sourdough and look at every aspect of sourdough baking in detail. We will explore why the type of flour you use makes a difference to your loaf and how to modify recipes and use up your left over starter in some delicious ways. The aim is to send you home feeling confident with all the knowledge to really improve your own home made artisan loaves yourself.
We will enjoy some freshly baked sourdough muffins, and a delicious lunch with home made butter, local cheese, and fresh garden produce, served with a glass of local Fleurfields award-winning wine, is included.
What makes Vanessa's courses really special?
Most baking courses that you go on finish when you leave, but with Vanessa's courses your day learning to bake using sourdough is just the beginning, because students automatically become members of The Sourdough Club. It's a fantastic way to keep you inspired with a monthly sourdough challenge, exclusive recipes, tips, techniques, articles and an interactive Facebook page so students are supported with learning resources, become part of a community and keep baking.
You will also be given some of my lovely 100+ year old sourdough starter to take home – please bring a jar with a lid to take this home, thank you. Or you can purchase our labelled ceramic Kilner jar on the course instead.