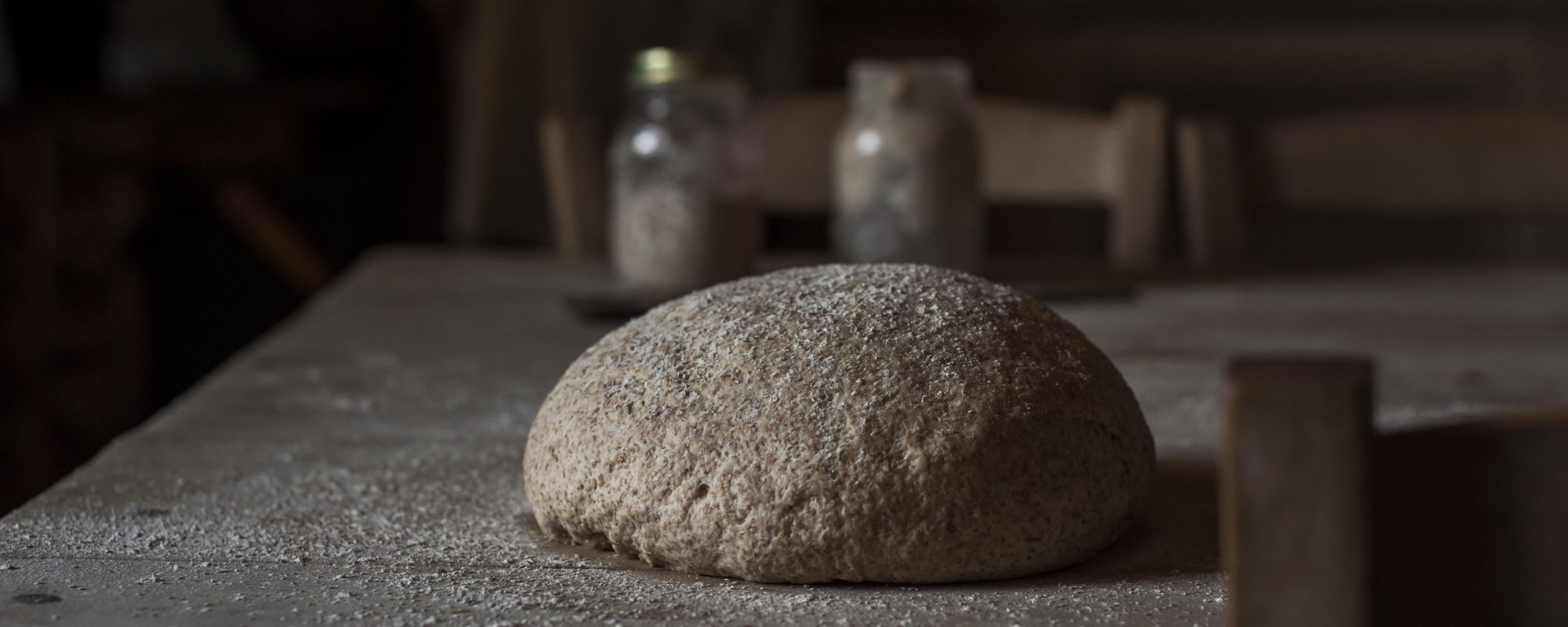 I am literally just back from Italy. This is my favourite time of year, and the harvest is in, and my preparation for the academic year ties in together. This last two years, I have spent hours (and hours) finishing the writing and research, and finally, I have handed in my Doctorate. I am delighted to announce that there will be a graduation week for the students to create, and we will professionally photograph your graduation recipes. There will be a graduation ceremony in the hall of the most amazing Tuscan Castle. The castle is in the Tuscan hills and accessible from Rome, Florance and Pisa and just an hour or so from Sienna. Students will need to be enrolled on this year's diploma to attend, and they will need to arrange transportation, book accommodation directly with the castle and contribute £200 to the food and activities arranged. However, there is no charge from The Sourdough School for the week.
I have a viva on the 6th of October, and I am somewhat relieved that after almost seven years that I am finally almost done. A significant part of my doctorate has been on systems change, and this is why I am writing to invite you to be part of something that stands to change the way we approach bread like nothing before.
Meaningful change.
I've been reflecting a great deal on the importance of community in affecting meaningful change. I am hugely grateful to two members of the Sourdough school team who have both moved on to do something new; both Lucy and our amazing Medical Director, Dr Davidson, have gone on the pastures new. I will admit to being a little triste; however, on reflection, what has become clear is that I cannot do this without help, and recruiting traditionally will not work.
I know that our collective community already has the knowledge and know-how, and because there is still a great deal of work to do, I am going to need help to achieve the kind of change I believe can be brought about. For meaningful change to happen, understanding needs to be in place, and part of this process of sharing knowledge has been to build a comprehensive course that looks at every aspect of the impact of our bread on both human health and the environment. It is also to enable others to use the knowledge impactfully. This is about empowering GPs to prescribe baling as lifestyle medicine to their patients and helping communities to learn to stand up to the onslaught of ultra-processed foods that now make up over 50% of the calories consumed in the UK and more in the USA.
I also want to gently remind everyone that I don't have any patience for elitism when it comes to sourdough. Whilst I love and encourage everyone to make their own bread BALM approach is a systems change that is a framework to support change at every level. This very black-and-white simplistic " John Wayne" style baddies and goodies attitude towards bread has to stop. We do not have time to squabble and argue about who "owns" the right to sourdough. The government's actions are slow in aiding industry change, and the detrimental impact of ultra-processed foods on our health and the environment is an urgent issue that calls for our collective response. The rate at which global degradation of gut health is impacting physical and mental health and the acceleration of climate change needs us to focus on actually changing the system now.
Apply for the 50% Bursary Contributor Award for the BALM Diploma System Change Programme.
Our work with the Systems Change Programme has begun to yield some promising results. GPs are starting to prescribe BALM to patients under the prescription licence, and the bakery in Bethlam Royal Hospital is using BALM as part of therapy. It's early days, but it's heartening to see our ideas reaching beyond the classroom.
Over the next year, I'm intending to create a crowd funder for an App that healthcare professionals can use to prescribe BALM to patients. I would like to raise the capital to create several other key changes, including increasing the sales of the Botanical blend flour to be able to fund more scholarships and to carry out some more dietary intervention studies. I know that the best people to help make this happen are my students, especially as they know and understand the BALM protocol also pleased to announce the opportunity to contribute to the programme as a student by joining the programme with a 50% Bursary Contributor Award for the BALM Diploma.
We have 12 Bursary places to assist with project work in the following areas:
Researcher – clinical researcher comfortable with using WordPress to add to the database and use in the syllabus.
Design work for Adobe In design
Social Media Content support for Facebook and Instagram
Help in Social Media Advertising
Transcription Services ( WordPress knowledge is advantageous)
WordPress content creation and editing as I begin writing the new content
GP role and Nutritionist for the Lifestyle Medicine Q & A sessions on The Sourdough Club
Gardening Week in Mid-April here at The School
Help to send out samples of the Botanical blend flour.
A copy editor for both the new books
Legal support.
Professional food styling at The School for photoshoots
The Licensing of the BALM Protocol now means that when you graduate that you can join The Sourdough School network of teachers. This is a measured step towards expanding our philosophy to a wider audience.
I find these developments encouraging. They signify a shared commitment to the values to support the environment and mental health here at The Sourdough School.
As always, I extend my thanks to each of you for your ongoing engagement and support. It's your passion and dedication that continue to inspire our work.
Wishing you all the best, and looking forward to the year ahead.
Vanessa Kimbell