Vanilla has a sweet, creamy, and floral note and we use it regularly here at the school. It's often described as having a rich and comforting taste. Unquestionably, it gives off a beautiful aroma.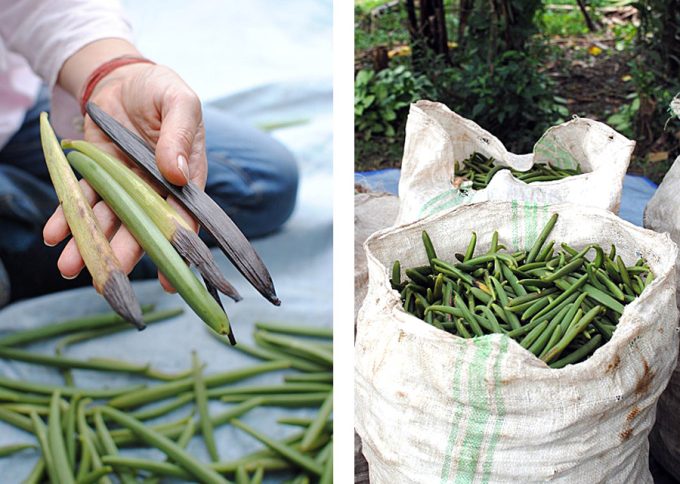 Vanilla: A Versatile Flavouring
Vanilla is a popular flavouring agent used in a wide variety of foods and beverages. It is most commonly used in sweet dishes, such as cakes, biscuits, muffins, and pies. However, vanilla can also be used in savoury dishes, such as sauces, soups, and stews.
Here are some specific examples of how vanilla is used:
Baked goods: Vanilla is a common ingredient in many baked goods, such as cakes, biscuits, muffins, and pies. It adds a sweet, creamy flavour that complements other flavours well.
Ice cream: Vanilla is one of the most popular ice cream flavours. It has a rich and creamy flavour that is perfect for enjoying on its own or with toppings.
Puddings and custards: Vanilla is also a popular flavouring for puddings and custards. It adds a warm and comforting flavour that is perfect for a cold winter's day.
Sauces and soups: Vanilla can be added to sauces and soups to add a depth of flavour. For example, vanilla extract can be added to tomato sauce to make it more complex.
Other foods and beverages: Vanilla can also be used to flavour other foods and beverages, such as yoghurt, smoothies, coffee, and tea. It can also be used to make vanilla extract, which is a concentrated form of vanilla flavour.
Making Vanilla Essence – Vanessa Explains
Vanilla extract can trick your taste buds into thinking you're eating something sweet, which can help control your blood sugar levels. Vanessa talks through the process of making your own essence.
Making Vanilla Sugar – Vanessa Explains
Simple but effective. Use vanilla pods to infuse your sugar. This technique works very well with coffee beans, too.
Making Vanilla Vinegar – Vanessa Explains
Vinegar contains polyphenols along with plant compounds. These are known to have antioxidants that may help to protect cells. Using pears (or apples), a mother and pure vanilla pods, Vanessa talks through the process of making vanilla vinegar at home.
Where To Buy Pure Vanilla
These Ugandan pure vanilla pods are the highest quality vanilla beans in the world.
From £4.99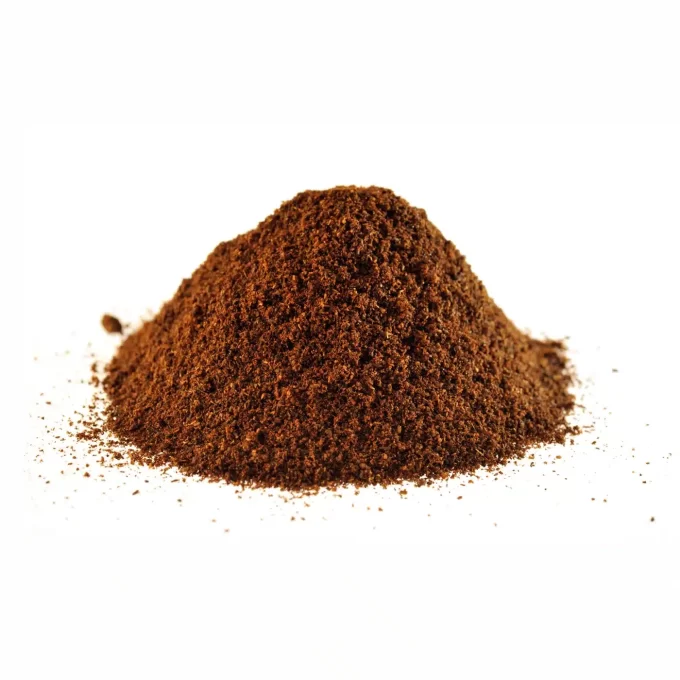 The vanilla powder has a rich, warm flavour that is perfect for adding depth and flavour to food.
From £5.99
Vanilla Grading
Vanilla is graded by size, appearance, moisture, aroma, origin, and curing. Grade A vanilla is the highest quality and is often used for cooking. Grade B vanilla is used more for making vanilla extract.
Here is a more detailed explanation of each factor:
Size and length: Longer vanilla beans are generally preferred because they contain more seeds and are considered higher quality.
Appearance: Grade A vanilla beans should be plump, moist, and free of blemishes. Grade B vanilla may have some imperfections but is still suitable for making extracts.
Moisture content: Vanilla beans should have a certain level of moisture to maintain their quality and flavour. Too much moisture can lead to mold growth, while too little can make the beans dry and less aromatic.
Aroma: Grade A vanilla beans should have a rich, sweet, and floral scent. The strength and complexity of the aroma can significantly impact the grade.
Origin: Certain regions, such as Madagascar and Tahiti, are known for producing high-quality vanilla with distinct flavour profiles.
Curing: Properly cured vanilla beans should have a glossy, dark appearance. This indicates that the beans have been processed and aged correctly.
The specific grading system may vary from one place to another, but the factors listed above are generally used to determine the quality of vanilla beans.
Sources: