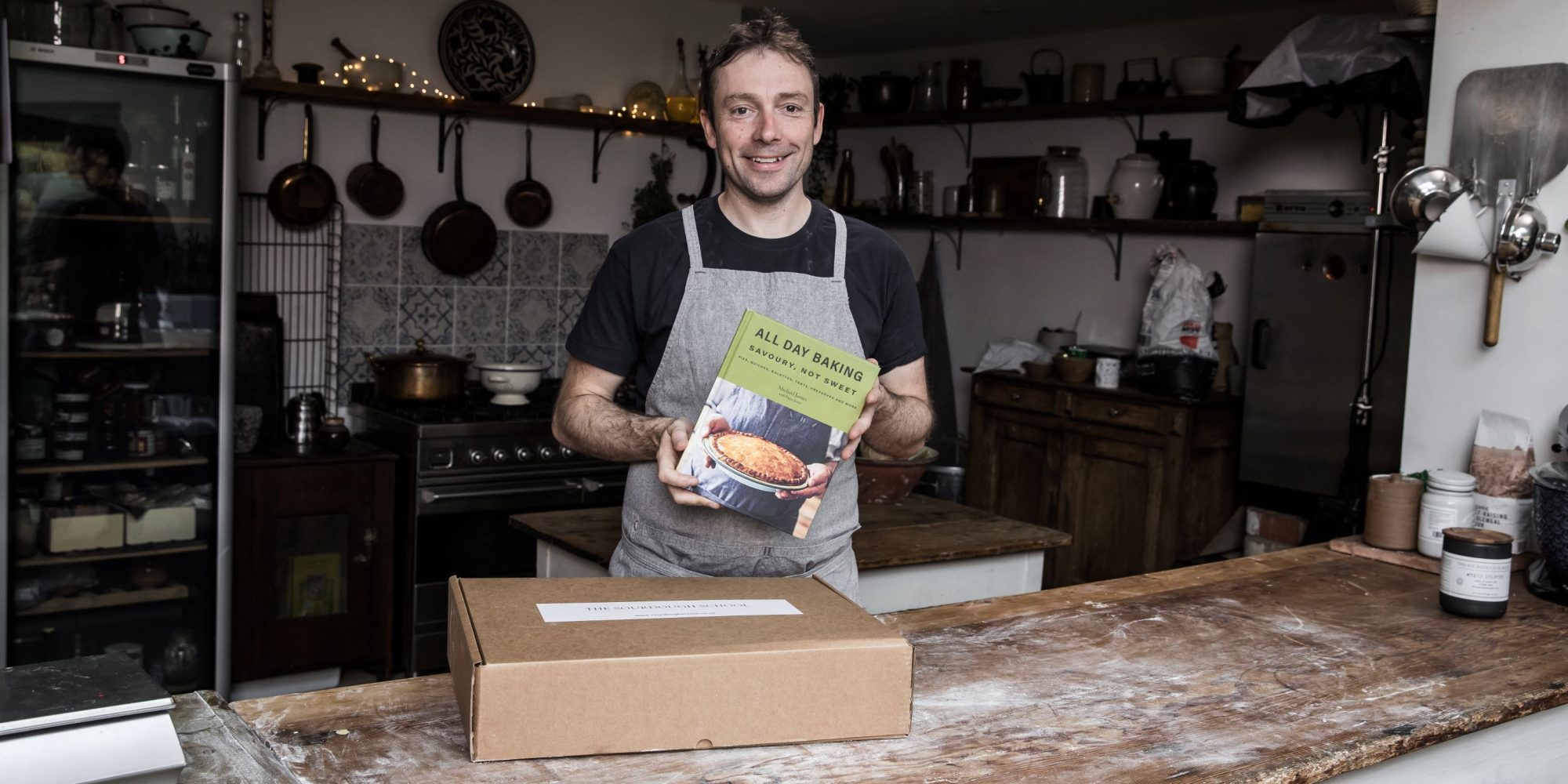 This copy of All Day Baking by Michael James comes with a book plate signed by Michael.
For every two lovers of sweet baked treats, there is at least another who will take the gruyère gougère or the curry pastie every time. All Day Baking: Savoury, Not Sweet is a baking cookbook – at last – for them.
All Day Baking: Savoury, Not Sweet delivers 77 comforting, inventive and wholegrain-forward ideas for savoury pies, sausage rolls, pasties and myriad other mostly pastry-based recipes. The book is structured across the arc of a day but the recipes are interchangeable; it also includes ideas for gutsy accompaniments that equip the reader with the tools to transform delicious bakes into nourishing any-time-of-day meals, with a focus on minimising waste, sustainability and seasonability.
Author Michael James is a Michelin-restaurant chef by training who was drawn early to the art, precision, and satisfaction of baking. In All Day Baking he turns his attention to the pasties of his British childhood, the pies he creates today for his young family, and the quiches, sausage rolls, palmiers and galettes that have earned him an international cult following. He delivers a master class in pastry – from puff to rye to vegan and gluten-free – gifting readers a foundation knowledge that sets them on a path to their own delicious baking adventures.
Throughout there is a nod to Michael and wife Pippa James' ethos, rooted in sustainability, seasonality and a desire to minimise their waste footprint.