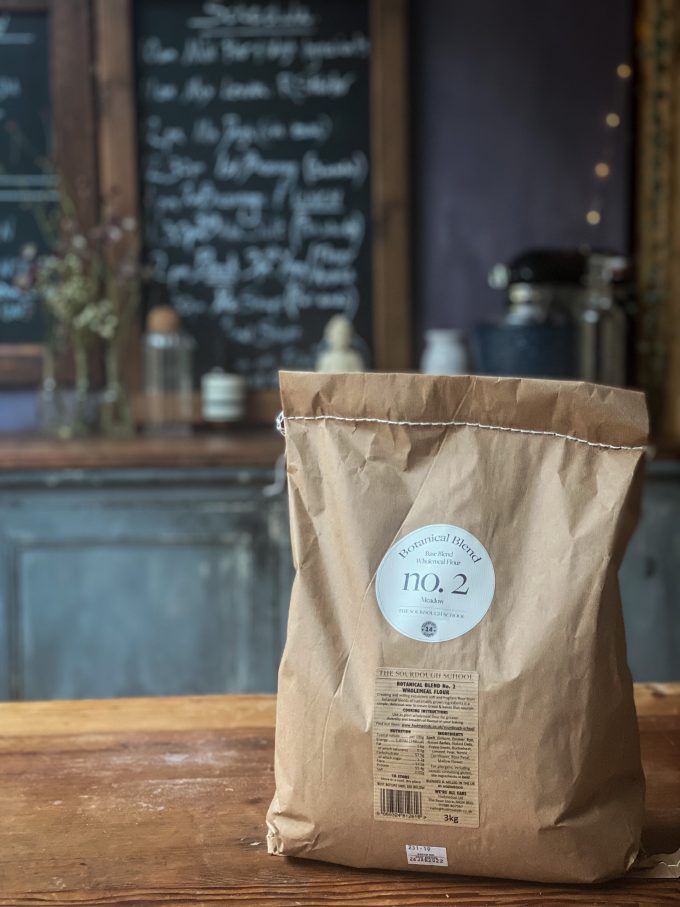 It's that time of year; late summer and I am gathering ingredients to use in my flour blends for the autumn and winter baking. I first introduced Botanical Blends in my The Sourdough School Sweet Baking book last year, but I have been using the Botanical Blend flours for years.
It's exquisite flour, and it has taken many years to gather the ingredients and bring all the elements together, to be able to actually sell it.
It's about sustainability and diversity, and supporting farmers, and our own gut microbiome – you can click here to learn more about why this really matters… and if you live in the UK you can buy it here.
10 Minute Sourdough book
We also know that for people who are busy and looking forward to our new 10 Minute Sourdough book just being able to buy our signature blend ready milled is really helpful.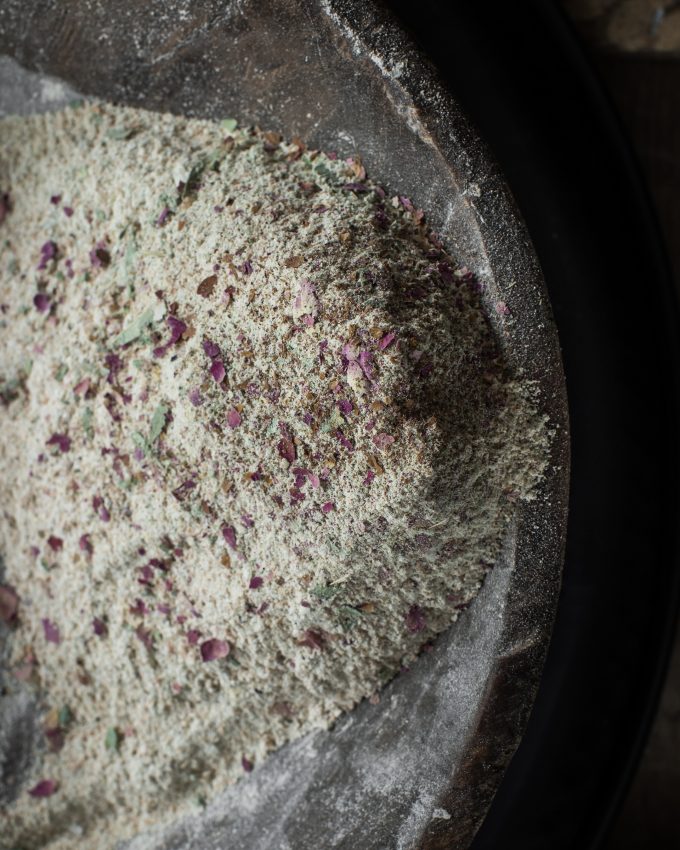 Flavour
Freshly milled flour has a stronger, more complex flavour, especially if you are using the whole grain with nothing sieved out. You only have to sniff a bag of freshly
milled flour to realise the difference – you can almost smell the wheat field! And, of course, you can add flavour to your flour by milling a range of grains, pulses, dried herbs and spices. You can even mill flours that aren't commercially available – acorn flour anyone? A home mill allows you to experiment with different blends and create flavour combinations that you really like
Texture
Milling your own flour puts you in control of how coarse or fine the flour is. You can even create flours incorporating different textures, for example blending a roller-milled high-protein flour with a coarser home-milled barley or spelt flour.
Diversity
Diversity is key for nurturing the microbes in our gut, so adding a diverse range of ingredients to the bread we eat every day is an easy way to support our gut microbiome. This is why we created our Botanical Blends – nutritious flours that help you bake delicious and healthy loaves.
Nutrition
The nutritional value of flour begins to decline almost as soon as the grain has been milled. As the flour oxidises some nutrients are lost, although the oxidation process does mean that the gluten will be stronger when you make bread with older flour. Using your flour as soon as you mill it ensures you get the full nutritional value, and you can use the wholegrain – nothing is lost in the processing.
Why do I still suggest milling your own flour?
We started by creating the grain blend so you can mill at home. So why have we kept this product?
Milling flour at home has been a game changer for many bakers. The flavour, nutritional benefits and being able to work with flours that are tailor-made for your baking are well worth the investment of a home mill. If you are researching home milling, here's a short list of the reasons we think it's one of the best things a home baker can do.
It is a chance to experiment and experience flour like no other
A home mill leads to a whole new world of baking. Unlike flour produced in commercial mills, home milled flour will be subtly different every time and will challenge you to use your baking experience to coax the best out of it.
For more information on the diverse range of grains, spices and even dried flower petals you can mill to make flour, see our article Home milling – what can I mill into flour?
But for those of you who are happier to just have a bag of flour then please do try our new Botanical Blend No 2. Click here for more information