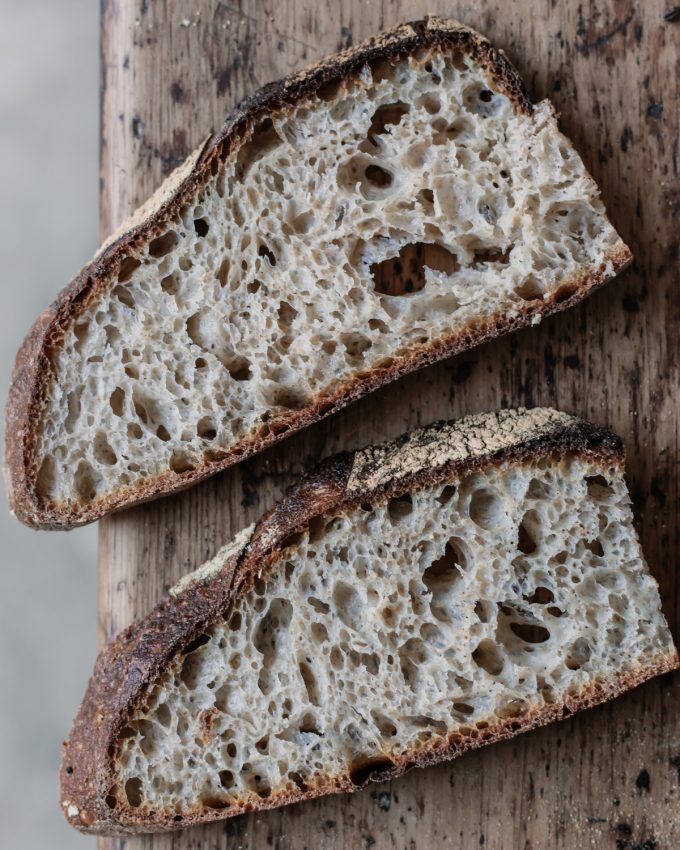 The Sourdough School is a social enterprise. Our mission to change the way we bake and eat bread has been central to our approach from the day we opened.
Part of this approach has now been realised in 2021 as the Prescription courses are now offered to healthcare practitioners who graduate to prescribe our bread making courses, however, our basic sourdough recipe has always been open to all. You can find more of our sourdough recipes here.
This feature was first published in January 2011
First published in January 2011 – we have updated the price of flour every year since – last updated January 2019
January's a hard month for many and I wanted to revisit the real cost of sourdough.
Sourdough has a reputation of being the preserve of the wealthy. This goes against everything I believe in, so this post is about dispelling this myth. The barrier to making sourdough is not financial, it's knowledge. The ingredients are the most humble and affordable that money can buy.
Whist sourdough in artisan bakeries can be expensive to buy, it is not expensive to bake. The ingredients of sourdough are flour, water, salt and sourdough starter, which is made up of flour and water.
I've always believed that everybody should have bread that nourishes.
That it's more than just bread. Bread is something that draws us all together, bread has no boundaries, no borders.
That sharing knowledge and creating a beautiful disruption around our current approach to bread has the power to create great change.
That bread is about connection – to yourself, to touch, breath, smell, feel, taste and familiarity. To the soil, the sun, the wind, the fields, farmer, to the mill & to our bread. To our family, community, the people we live our lives intertwined with. It's purity, a rhythm, a desire to create, transform, bake, nourish, share and repeat
Bread that nourishes, like fresh air and clean water is a basic human right
So I've looked about at the price of various flour, and bags of strong white start from as little as 75p in Aldi (2012).
Cost of Flour January 2019 update
I checked the prices in the two local supermarkets today and called both supermarkets to verify prices.
Strong white flour and wholemeal is currently just 59p in both Lidl and Aldi. This is 16p cheaper than in 2012.
This year Aldi listed a special Mathew's organic wholemeal flour at £1.59, the wholemeal Rye flour was selling at £1.25 and the Spelt flour was priced at £1.25.
So the cost of an 800g home-baked sourdough loaf could be as little as 20p.
Click here for my basic sourdough recipe.
Cost of Flour Updated in April 2023,
Four years later and the cost of bread has more than doubled. As of April 2023, a 1.5 kg bag of strong white bread flour is available for £1.30, Asda. To make an 800g home-baked sourdough loaf using 500g of flour, the cost will be approximately 43p, considering the flour and yeast prices.