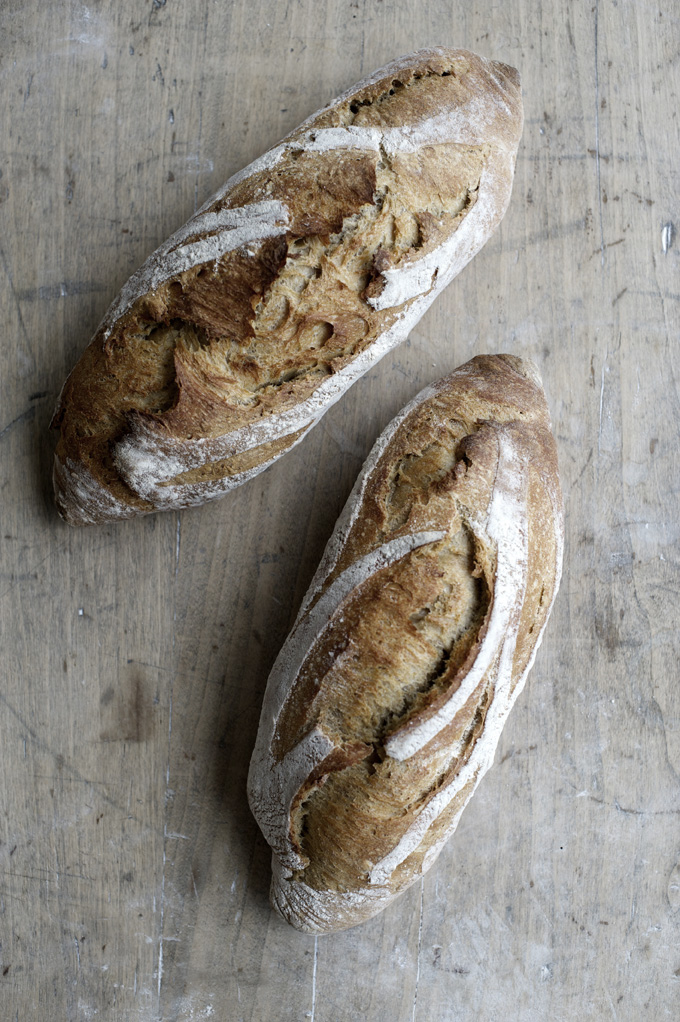 As the snow has covered the garden in a blanket of white I have time to plan the year ahead.  I'm looking at the front garden dreaming of roses and sunshine warming my skin whilst the chickens are refusing to come out of their house.  The children are late for school every morning because they take so long to find their hats, coats, gloves and boots, there is always something missing.  It's cold and  I just want to light the fire and make bread all day.
In the meantime for many people this is a really difficult time of the year as finances are at an all time low.  It's a week before payday, the month after Christmas. I can't claim to be poor by any means, but I do remember not having enough money to feed myself when I was working in Paris. I'd skip meals and hope that the chefs would spot that I was hungry in the restaurant I worked in.  It wasn't much fun.
Whist sourdough in artisan bakeries can be expensive to buy it is not expensive to bake.
I've looked about at the price of various flour, and bags of strong white start from as little as 75p in Aldi.
The ingredients of sourdough are flour, water, salt and sourdough starter, which is made up of flour and water.
So the cost of an 800g loaf could be as little as 28p. Click here for a basic sourdough recipe.