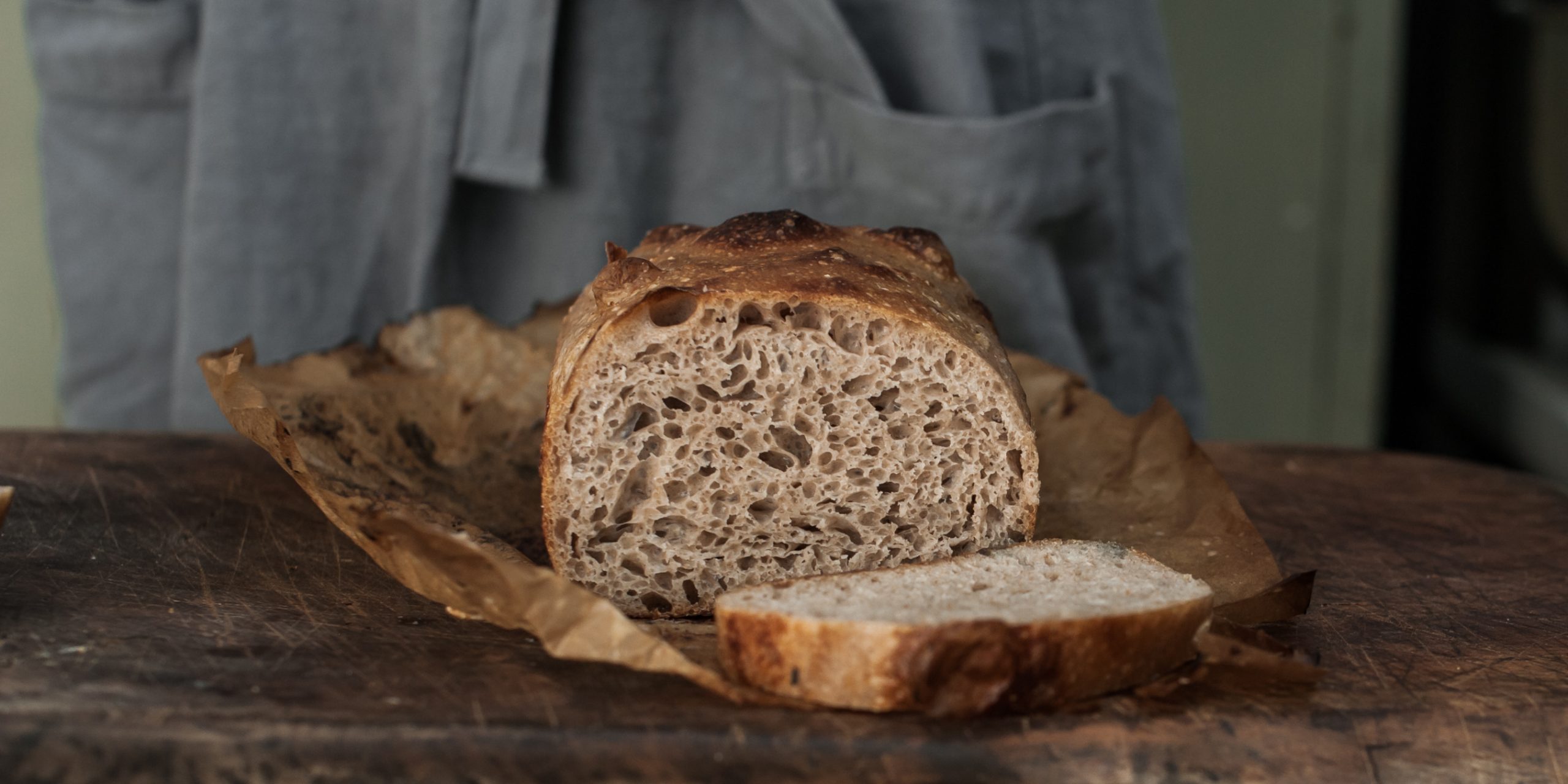 Sourdough bread & diabetes: is sourdough the best bread for people with diabetes?
I began noticing that students would report improvement in their mood from eating our bread. One particular student had a significant change in her pre-diabeties condition when she changed her bread to our bread making protocol
We take look at how Sourdough fermentation changes the way our bodies take up carbohydrate.
Over the last few years, awareness of diabetes has risen as the condition has affected more and more people. Increasing levels of type 2 diabetes are being linked to rising levels of obesity and more sedentary lifestyles, and the impact of this on individuals and the health service is making headlines. Dr Elisabeth Philipps, our in-house nutritionist, says that she receives a lot of enquiries from people with diabetes, asking for information and advice on whether they can include sourdough bread in their diets. There is a growing body of evidence suggesting that sourdough can not only be enjoyed as part of a balanced diet, but that it can also help with managing blood sugar levels – crucial when dealing with diabetes – in addition to other health benefits. It's an area that we at the Sourdough School have been researching in some detail, reading the scientific publications, using the shared clinical knowledge and expertise of Dr Elisabeth and Dr Alex Davidson, our in-house GP, as well as talking to other respected people involved in pushing forward our understanding of the link between diabetes and diet.
Some of the people with diabetes who we speak to have been looking into low-carbohydrate diets as a way to control blood glucose levels. Dr Alex notes that "diet is one of the key ways diabetics can help to control their sugar levels", and this is always her starting point with the diabetic patients she sees, as simple changes can make dramatic improvements.
Dr Elisabeth has also heard from many people living with diabetes who have been advised to drastically reduce the amount of bread they are eating. There is much debate over whether a low-carbohydrate diet is an effective way of controlling diabetes, but the NHS website recommends that people with diabetes follow a healthy, balanced diet. The current advice from Diabetes UK, following a comprehensive review, is that a low-carb diet can be effective for some adults with type 2 diabetes, but is not recommended for children or people with type 1 diabetes.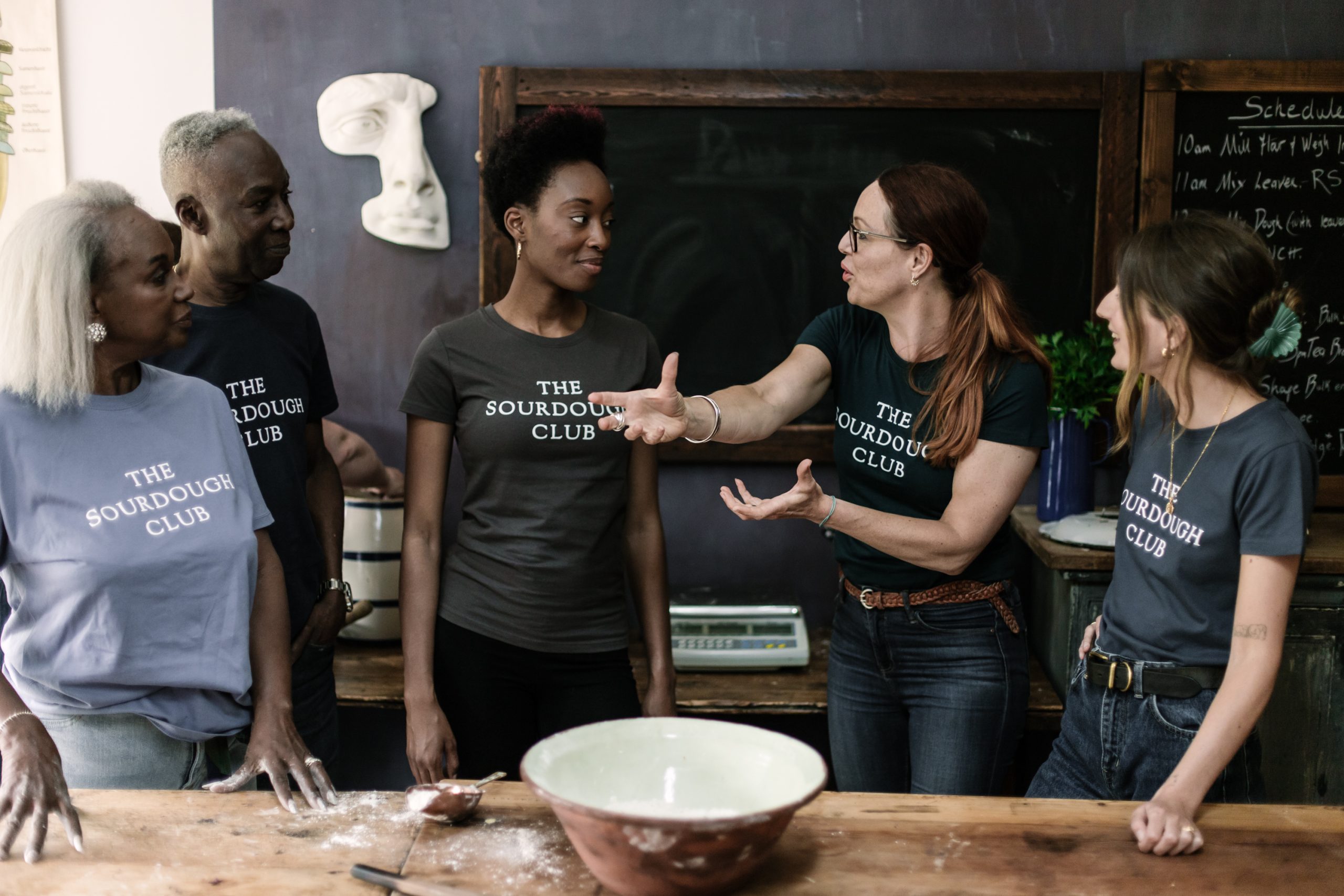 Can bread be part of a diet for people living with diabetes?
As Alex explains, she educates people with type 2 diabetes that "carbohydrates in foods have the biggest impact on blood sugar, so it is important they avoid refined and processed sources of carbohydrate such as white flour, cereals, white rice, and potatoes, as well as pasta". These types of dietary carbohydrates can lead to a spike in blood sugar levels. But as Alex says, this means that many people with diabetes get confused and think they should avoid eating all types of carbohydrate, including fermented breads made from whole-grains.
Elisabeth agrees with Alex that confusion can play a part when people with type 2 diabetes try to make optimal dietary choices. She says that "it's important to remember that there is a huge range of bread available, and not all loaves are equal when it comes to nutritional value". Highly processed white breads are not a great option for anyone. But breads incorporating wholegrains, particularly those that have been produced using a long, slow fermentation as with sourdough, are high in fibre, and contain micronutrients in a form that is easily digestible, are very different.
Choosing which bread is most suitable can be difficult. But, in general, breads and loaves that are homemade or from artisan bakeries are likely to be less processed and won't contain the long list of additives (which may include sugar) that are common in industrial breads. Advice on which bread to choose is given by Diabetes UK.
The importance of wholegrains and fibre
Bread is often seen as a food to avoid, not just for people with diabetes, but for people trying to lose weight or follow a gluten-free diet. One of the concerns for Elisabeth though is that, as a nutrition practitioner, she sees that eliminating bread from your diet may, for some, also be removing a potentially good and readily available source of fibre. The importance of fibre to promote a healthy digestive system has long been known. But recent research identified from the Sourdough School research team has shown that insoluble fibre, which is found in breads made from wholegrain flours, is important in promoting a healthy gut microbiota. Having a diverse and healthy community of microbes in our gut can have a number of positive effects on our own health. Insoluble fibre (which cannot be digested by the human gut) provides food for these microbes and they, in turn, aid our digestive process and have been found to support a healthy immune system.
A recent study in Finland linked the actions of gut bacteria with a lower risk of the development of type 2 diabetes in people who were considered at risk. The study followed 200 people who were taking part in the wider Finnish Diabetes Prevention Study. Researchers found that higher blood levels of indolepropionic acid were associated with those who did not develop diabetes. Indolepropionic acid is produced by our gut bacteria, and the study also showed that levels of the acid appeared to be positively correlated with the amount of fibre and wholegrains in the participants' diets.
Sourdough bread and blood glucose
Other work has shown that it's not just the ingredients used to make the bread that are important. The way the flour is milled and the fermentation methods used can influence how the bread is digested and assimilated by our bodies. Pioneering work, led by Terry Graham, found that blood sugar levels in overweight men showed a smaller spike after eating sourdough bread when compared with yeasted breads. What is especially interesting in this study is that the white sourdough bread resulted in a more moderate blood glucose response than the wholegrain yeasted bread. Further work suggested that sourdough breads made with flours milled from sprouted grains are even more beneficial than either white or wholemeal sourdough bread. A similar result was found from a somewhat
Below is a conversation with Professor Terry Graham I had in 2013 as I began to research the impact of sourdough on fermentation. Further reading on his study into bread and impact on blood sugar can be found here.
Which is the best bread for people with diabetes?
When it comes to a healthy, balanced diet, both Vanessa and Alex agree that making a careful choice about which bread to include, from the ingredients included to how it's produced, could mean that people with diabetes can enjoy their piece of toast at breakfast time without concerns over its effect on their condition. Elisabeth also suggests that what you eat with the fibre-rich, fermented bread may also help to balance your insulin response and blood sugar further, for example including foods rich in protein, such as eggs, with your breakfast toast.
Much of the research has focused on type 2 diabetes, which can largely be controlled by dietary choices. Wholegrain or sprouted grain sourdough breads have been shown to moderate the blood sugar response after eating. The long, slow fermentation associated with sourdough bread has numerous benefits for digestibility. In addition, the fibre provided by these breads also has a positive effect on both digestion and the immune system.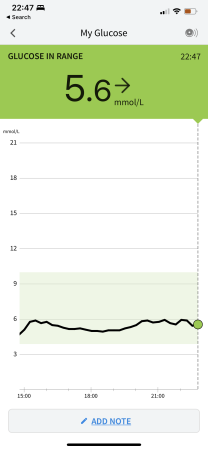 How you eat your bread really matters
Vanessa will teach you to eat how to eat your bread to help control that rate of assimilation of carbohydrates because it's not just the kind of bread that makes a difference but how you eat it. So always try to eat your vegetables or a salad before you eat your bread. When you watch the way we eat bread in the Mediterranean diet one of the key differences is that we often eat our bread after our starter, vegetables and protein. This helps to slow down the rate of assimilation of carbohydrate, and research has shown that this way of eating helps to keep our blood sugar levels even, which lowers inflammation and hormone fluctuations.
You might also like to read our previous post: Could sourdough bread help with blood sugar response?
Featured Products