The Gluten Myth
I'm skeptical. An opinion is of value, but evidence is irrefutable. I've been teaching sourdough baking now for seven years, and baking it for as long as I can remember and I don't think that there has ever been a single course in which someone has not mentioned that they think that they have a problem with gluten. In almost every instance there is no real evidence against gluten itself, just a general improvement in a myriad of vague malaise that improves when wheat is omitted from the diet and people therefore conclude it must be gluten.
The perpetuation of the Gluten myth for profit.
There has literally been an explosion in gluten free products on the market in the past decade, fuelling what is for me the dark side of the food industry.  There is commercial profit and gain from misinformation, lack of understanding and the perpetuation of "gluten is bad" – a myth that has grown exponentially.
Indeed, gluten intolerance is one of the most commonly reported dietary intolerance, with more people than ever now choosing to adopt a wheat-free diet.
It is interesting however, when you start to really look into the statistics because an allergy to gluten is actually relatively rare. It's also not easy to find official numbers, as published data on the prevalence of wheat allergy is scarce and yet many people genuinely believe that they have a food allergy. Clearly though, there is a clear discrepancy between the number of people who report that they have food allergy or intolerance, and the numbers whose food allergy/intolerance has actually been be confirmed by a medical diagnosis.
So what is going on?
Only a small number of people (estimated that only about 1% of the population) have coeliac disease, and for them eating gluten triggers symptoms such as nausea, vomiting, bloating, tiredness and diarrhoea. The only treatment for coeliac disease is to cut gluten out of the diet completely.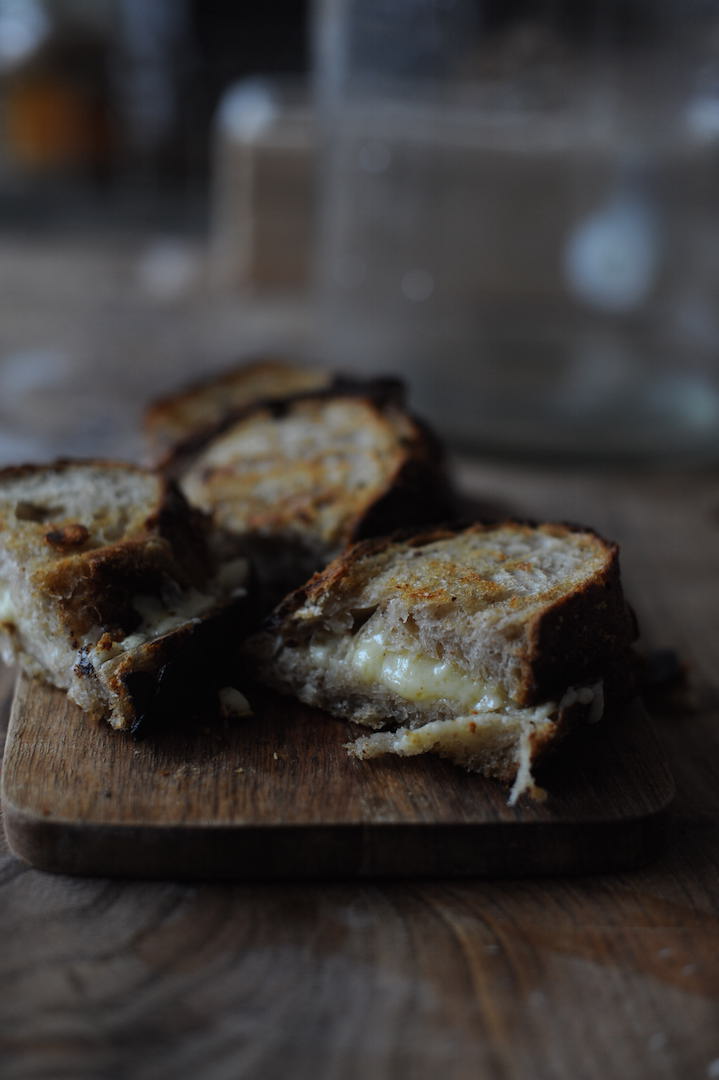 Non-Coeliac gluten sensitivity.
There is another 12-15% of the population who report digestive malaise when they've eaten wheat, and the term non-coeliac gluten sensitivity has been used for this group.  These are people who feel that gluten may be adversely affecting their health then cut bread, cakes, puddings and pasta out of their diet to try to manage the digestive discomfort that they experience. For a long time though, I have been convinced that gluten is not, in the majority of these cases, the demon it's been made out to be. And there's a recently published study which supports this theory.
The answer might lie with fructans.
For some the answer might be in the finding of researchers at Oslo University Hospital in Norway who have investigated the role of fructans in causing digestive malaise. They took 59 volunteers who reported self-diagnosed gluten sensitivity but who were not coeliac. Over a period of weeks, each volunteer was put on three different diets, containing either gluten, fructans or neither. Fructans are a short-chain carbohydrate which are found in wheat, rye, barley and spelt, as well as some vegetables like onions, garlic, artichokes, cabbage, and some fruit such as plums, grapefruit and watermelon. The human gut doesn't have the enzyme needed to digest fructans properly, so they pass through to the small intestine where they begin to be fermented by the gut microbes, causing gas, bloating and discomfort – symptoms similar to those reported by people with self-diagnosed gluten intolerance. In the Norwegian study, the volunteers were given three different cereal bars, one at a time. One type of cereal bar contained gluten, one contained fructans, and the third contained neither. Each type of bar was eaten for a week and the symptoms experienced were measured and recorded. The volunteers were then given at least seven days (or as long as it took for all the symptoms to resolve themselves) before the next type of cereal bar was eaten. During the trial, neither the researchers nor the volunteers knew which type of bar they were eating, in fact the bars were designed to look and taste identical. The results of this study showed that the bar containing fructans triggered 15% more bloating and a 13% increase in gastro-intestinal malaise in comparison to the control (not gluten or fructans) bar. The gluten bar however, seemed to have very little effect.
So, for people who believe that their symptoms are less pronounced because they are on a gluten free diet, it may well have nothing whatsoever to do with gluten. It's simply that by cutting out wheat and other grains which contain fructans, they have eliminated this source of fructans from their diets and the improvement they see is down to this.
So how does Sourdough come into this?
Long slow fermentation of wheat using a starter with both wild yeast and lactic acid bacteria has been shown to activate some proteolytic and fructosidase enzymes in the dough, and can thus decrease the amount of proteins and fructans in the end products. There are studies showing that the FODMAP content of sourdough bread can be reduced by up to 90% so theoretically sourdough results in wheat products with improved gastrointestinal tolerability.
I say theoretically – there are actually several studies, some of which are pilot studies, that have very limited data available on the process of the sourdough fermentation itself, so are in my mind fundamentally flawed and several that show conflicting results. In the main though, the advice is that sourdough is far more tolerated, which certainly seems reflected in the number of people who report this in my classes.