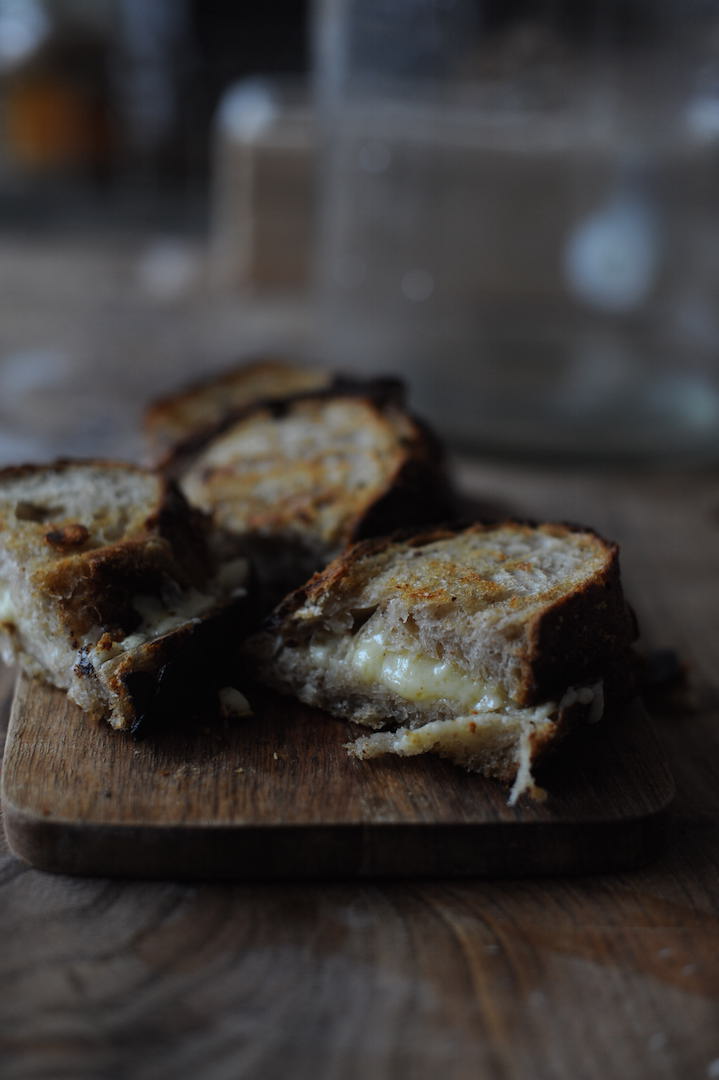 IBS, FODMAPs and sourdough
The discomfort of irritable bowel syndrome (IBS) is all too familiar for many people. The NHS reports that 1 in 5 people will experience symptoms of IBS at some point in their life. While there is no cure for IBS, many people find that they can alleviate the symptoms by altering their diet. But diets to control symptoms generally involve excluding individual foods or whole food groups, which means care needs to be taken to ensure a healthy balanced diet is still maintained. The importance of a varied diet is especially clear as we learn more about the influence of a diverse gut microbiota on our physical and mental health.
So how can Sourdough Help with IBS?
Research at Monash University in Australia has shown that a low FODMAP diet can help in managing IBS symptoms. FODMAPs (fermentable oligo-, di- and monosaccharides, and polyols) are a group of short chain carbohydrates which have been found to aggravate the gut. The diet, which should only be used under the supervision of a qualified dietician, removes potential trigger foods for IBS symptoms for a period of time, before slowly reintroducing certain foods, and is now used as an effective therapy.
Bread is one of the foods that are often implicated in triggering IBS symptoms, but not all breads are equal in this respect. There is much anecdotal evidence that sourdough is less likely to cause dietary discomfort when eaten in moderation. This appears to be due to the long fermentation associated with sourdough, which can reduce the FODMAP levels by up to 90%. Modern yeasted bread, made with additives which allow rapid processing, is a high FODMAP food. But traditionally made sourdough, given a long fermentation, especially if it's made with whole wheat or spelt flour, is low FODMAP.
Increasing The positive gut Microbes
It's more than just breaking down the FODMAP's ; a 2014 study compared the effects of different fermentation processes on the gut bacteria. They used in vitro trials to investigate the effects of three different breads, one sourdough and two yeasted on the gut microbiota of IBS sufferers and healthy subjects. These trials showed that sourdough bread that has been fermented for at least 8 hours resulted in significant differences in bacterial populations, with increased the numbers of bifidobacterium, a gut bacteria found in much higher numbers in the faeces of healthy individuals than IBS patients. In addition, a 15 hour fermented sourdough produced significantly lower gas levels when compared to two different yeasted breads. The study concludes that 'sourdough products may be advantageous for patients suffering from IBS.'
One thing that is pointed out in many articles about sourdough and IBS, is the importance of ensuring that it really is genuine sourdough. Artisan bakers have led a resurgence in interest in traditionally made breads, but this has resulted in some bakeries using the word 'sourdough' as a marketing tool. Not all breads labelled as sourdough have been made using the long, slow fermentation needed to get the beneficial effects. So, get to know your local baker, always check the ingredients on the label or, even better, start making sourdough at home, so that you can enjoy real bread as part of your diet again.