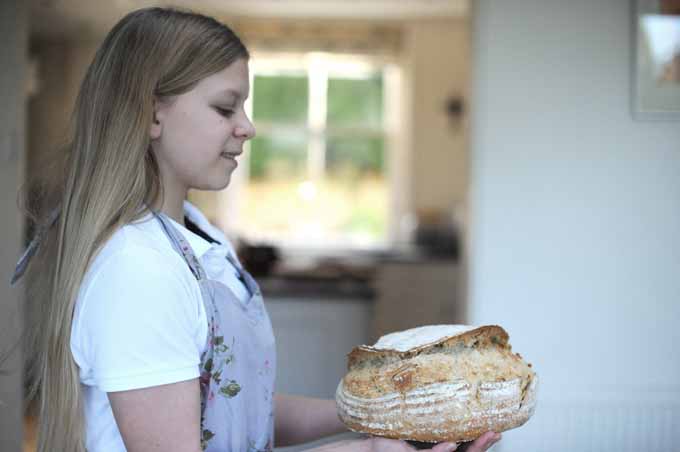 In addition to the information on The Sourdough School site, there are many websites out there offering everything from an in-depth exploration of the how's and why's of sourdough baking, to 'how to' guides and recipes for home bakers. While the list below isn't exhaustive, it highlights some of my favourite sites and those I think you might find useful whether you are a beginner sourdough baker, or more experienced and looking to learn more and try new ideas.
All list of sourdough websites covering all you need to know from starting a starter to pulling a freshly baked loaf from the oven –
Information, recipes and videos showing how to get the most from your sourdough baking.
This website brings together a useful collection of recipes, baking tips and stories. There's also a link to the sourdough baker blog, although this doesn't seem to be updated very often.
With recipes, tutorials and discussion forums, this site is a great way to explore sourdough baking. Whether you are a complete beginner looking for advice on how to get started, or a more experienced baker wanting to expand your sourdough repertoire, you'll find something here. The site also brings together blogs from bakers across the world who share recipes, techniques and ideas.
As the name suggests, this site is a collection of information, recipes and tips on sourdough baking. Includes a list of recommended books for expanding your sourdough reading.
The Real Bread Campaign website has a sourdough section with lots of information, links to other websites and recommended books.
An online community for amateur artisan bakers and bread enthusiasts. The site has a lot of information, including recipes, videos and a chance to share your experiences and questions through the forum. There's also a blogs section with posts from a whole range of bloggers, who bring different ideas for bread making.
Why sourdough?
A fairly comprehensive article on why sourdough bread is good for you…
Starting and looking after your starter –
Stacy Nguyen had created a concise and clear infographic on how to make a sourdough starter
Lots of information on why and how to start and maintain a rye starter
The alchemy of sourdough –
An introduction to the chemistry behind the bread making. Easy to understand and includes some nice illustrations.
Like your sourdough loaf more or less sour? Some tips on how to manipulate your starter and dough to produce the desired result.
The art of sourdough baking… tools and techniques –
The King Arthur Flour website has a range of videos to take you through the process –
… to shaping and baking your loaf
A collection of tips and information for sourdough bakers. There are also how to videos and recipes on this site.
How to score your loaves before baking – good illustrations of where and how to slash the dough.
Recipes for inspiration –
And once you've mastered all that, there are plenty of recipes to try –
From classic sourdough to Czech Christmas braid – a great collection of recipes.
An easy to follow recipe for classic sourdough bread, including links to information on how to start and feed your sourdough starter.
Recipes for bread, waffles, muffins and cakes.
A whole range of sourdough recipes to try.
Where to swap ideas and ask for help
#BreadChat is a monthly get together of bakers, home and professional, on twitter. With a different theme each month, it's great chance to learn more about breadmaking – many of the bakers who join the chat use sourdough and are a good source of information. See the website for more details.