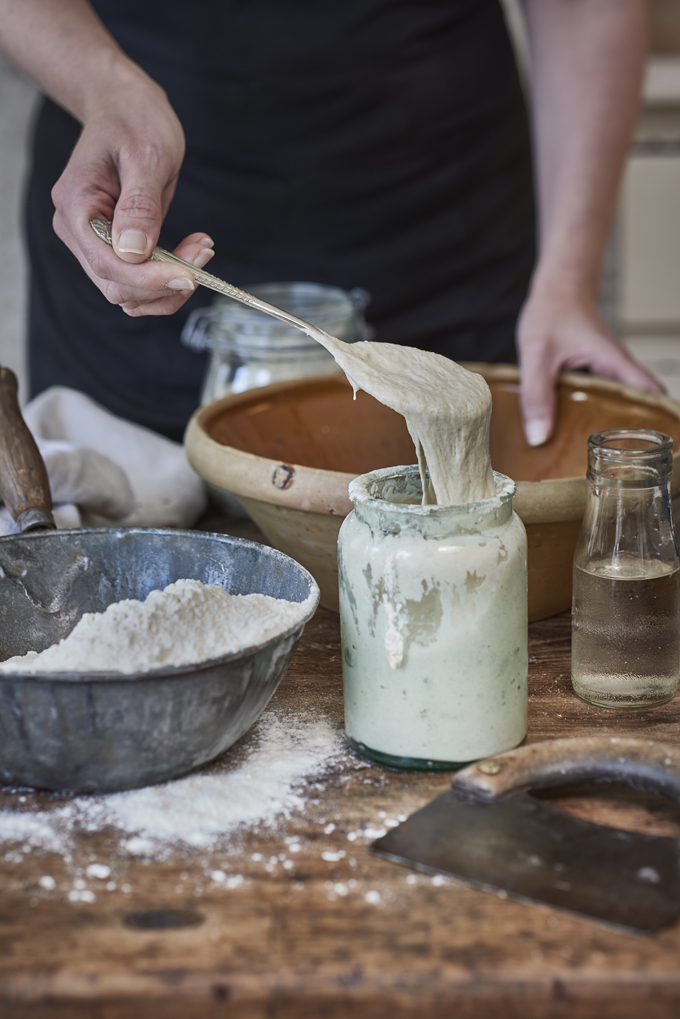 Learn to Bake Sourdough Bread – 2016 up to date list
If you've come to this website to look for a sourdough course then welcome welcome!
Generally I teach sourdough classes once a week Monday to Friday but with a young family I don't teach in the school holidays because my kitchen is full of my children and more often than not, their friends.
For those of you who for one reason or another can't make a sourdough class with me please don't give up on learning to bake sourdough.
We now have our wonderful Sourdough Club where you can learn with us online, there are 70+ video masterclasses, detailed step by step methods, delicious recipes sweet and savoury with a new recipe each month, and a members forum and support from myself and my team.
If you would still prefer to physically attend a course there are lots of other sourdough and sourdough artisan bread making courses across the UK, and whilst the courses I teach are, of course super, there are lots of lovely people in the UK who also teach sourdough making courses so here is a comprehensive list of my colleagues who also teach the art of baking sourdough bread.
Sourdough Course List
East Midlands
The Sourdough School (us) Sourdough.co.uk Offering a range of sourdough courses to suit different interests including beginner courses and a sourdough clinic.
Hartingtons of Bakewell Sourdough bread making course – an introductionA full day of bread making on a course suitable for beginners and 'novice bakers'.
The Loaf 100% Sourdough This course I'm told is a good one – covering how to make a sourdough leaven, and using three different sourdoughs to bake with.
The School of Artisan Food Introduction to artisan baking course – wild yeast and sourdoughsOne I've visited many times. I've met Emmanuel Hadjiandreou several times and he's a fantastic teacher. Learn to create and care for your starter and bake a selection of loaves.
East of England
Artisan Bread School Artisan bread making A five day course. The school also offers courses in Italy and USA.
Bread & Beyond Sourdough course – An introduction to sourdough bread making.
Bread and Chocolate Sourdough course An introductory sourdough course, including sourdough starters and how to handle sourdough.
Cinnamon Square Sourdough masterclass An opportunity to make a range of sourdough breads on this evening course.
Denver Mills Sourdough Currently establishing in a new building, but offers a range of courses – see website for details.
Paul the Baker Sourdough courses Offers one to one bread making courses held in your own home.
Pump Street Bakery Sourdough basicsAdvanced sourdough workshop Two classes catering for bakers with different levels of experience.
The Slow Dough Bakery Slow dough and sourdough bread making course An in-depth course held every three months, see website for dates.
Greater London
Bake with Maria Sourdough class An introduction to sourdough baking, working with wheat and rye starters.
Baker & Loaf Wild yeast & sourdough Currently moving location – due to settled into new premised by 2014/2015.
E5 Bakehouse Bread A course to build confidence in all aspects of bread making with an emphasis on sourdough.
Kensall Kitchen Introduction to sourdough Covers everything from making a sourdough starter through to baking your first loaf.
Harrington's Kitchen Advanced Sourdough bread making course Not exclusively sourdough, but includes information on sourdough starters.
MaBaker runs Sourdough Courses and sells and delivers fresh loaves to order in the SW6 area
The Fermentarium Simon and David run sourdough and fermentation courses in the E17 area
North East England
Allendale Bakery Sourdough technique class – Course dates only listed online.
Blackfriars Artisan bread making Not just sourdough, the course covers a range of different loaves, including a simple sourdough.
Dough Works Sourdough workshop A workshop covering how to care for your starter, and using it to bake with.
North West England
Artisan Foodworks Mastering sourdough Has regular bread making classes – see website for details and dates.
Little Eye Bakery Sourdough bread course Learn all you need to know to get going with sourdough bread making.
The Watermill More bread making A course including, but not exclusively, sourdough bread making.
South East England
Dan Lepard Sourdough courses Dan is perhaps the most respected sourdough bread baker in the UK. He teaches at The Cookery School in London and also teaches here throughout the year.
A Taste of the Past Sourdough and unusual breads
Further adventures in bread The sourdough course ran in October 2013 with no further dates listed on the website. The further adventures course will took place in February 2014 and included English-style sourdough.
Cocoa & Heart Sourdough bread baking A course suitable for anyone keen to learn about sourdough baking – no previous experience required.
Eastcourt Manor The sourdough course Bake a range of sourdough breads, including pizza for lunch and a sweet loaf for afternoon tea.
Lewes Bread Club Go wild – sourdough baking A two day workshop looking at how to make wheat, rye and spelt sourdough breads.
Waterperry Gardens Sourdough breads Learn to bake wheat and rye sourdough loaves on this one day course.
South West England
Brook Bakery School Artisan bread baking for beginnersAdvanced sourdough Two courses offering different introductions to sourdough baking.
Gigi's Bread Gigi runs organic sourdough and seasonal bread baking classes, all baked in an Aga at her beautiful seaside home in Brighton
Hart's Bakery Bread & breakfast workshop This course runs over a weekend and includes a breakfast of freshly baked croissants and bread on the Sunday morning.
Hobb's House Bakery Bread making master class Not exclusively sourdough baking, but includes a variety of breads 'from sourdough to soda'.
Love Loaves Artisan sourdough and rye sourdough course – For a small extra charge, the loaves made during the class can be baked in a woodfired oven.
Manna from Devon cooking school Artisan Bread Weekend Not exclusively a sourdough class, but sourdough is there among a whole range of breads.
Panary Sourdough class This full day class includes a tour of a traditional watermill.
Philleigh Way Beginners bread at Philleigh WayIntermediate bread at Philleigh Way Both the beginner and intermediate courses cover a range of breads including sourdough.
Red Dog Bakery Super sourdough Taking you through the stages of sourdough baking from starter to finished loaf.
Square Food Foundation Bread – learn to make sourdough Not exclusively sourdough, but this course introduces a range of breads and the techniques needed to bake them.
Streamcombe Cookery School Bread making A one day course that includes making a sourdough loaf among many other techniques.
The Bertinet Kitchen Cookery School 5 day bread making course2 day dark, sweet slow and sourdough course The courses are not exclusively sourdough baking, but each includes a whole day baking slow dough and sourdough breads.
The Holt Bread at The Holt A course for everyone from beginners to accomplished bakers.
The Old Kennels Artisan bread baking course Learn how to make naturally leavened breads and the characteristics of different flours.
The Phoenix Bakery Monday baking school bread baking class Runs on the last Monday of each month.
The Gift of Bread a non profit organisation in Somerset running sourdough bread classes up to three times a week. All classes are derived from word of mouth recommendations. Featuring bread made with sprouted wholegrain stoneground flour with a four day fermentation as standard.
Tracebridge Sourdough – Classes for the home baker and more experienced alike, Wellington, Somerset.
Wild Yeast Bakery Bread making A one day bread making course that includes how to cultivate wild yeast or sourdough cultures.
Withies Delicatessen – 'Lazy Bakers' bread making class with Jamie teaching you how to bake his award-winning bread on his unique stress-free beginners bread class or a more advanced sourdough course at the beautiful Willows & Wetlands in the heart of Somerset.
West Midlands
Bread at Home Bread making with sourdough Learn to make a range of sourdough breads.
Flour Power Bakery School based in Birmingham – Neil teaches how the skills of basic bread making can be mastered and then used to make a range of delicious breads. All this is done in a small group to encourage a relaxed and fun learning process.
Landgirl Cookery School Artisan sourdough bread baking Spend the day baking "Superb Sourdoughs, Brilliant Brioches, Fantastic Focaccias and Crusty Ciabattas".
Loaf Bread: Simply sourdough Course runs over Friday evening and Saturday morning.
Price & sons Sourdough course Working with white, wholewheat and rye doughs the course also includes mixed yeasted/sourdough loaves.
Slow Loaf Course 4 Runs over a weekend and involves making a rye, wholemeal and white sourdough loaf.
Wychelm Bread School Sourdough course This course is sometimes run over an evening and the following morning to allow for the longer proving time.
Yorkshire and The Humber
Saxton's Home Bakery Classes at the bakery Classes are run on a Saturday once or twice each month.
School of Slow (The Handmade Bakery) Wild yeast baking Learn how to get the best results with wheat and rye sourdoughs.
UK Wide
Virtuous Bread Sourdough bread making courses Courses are run by tutors (or 'Bread Angels') throughout the UK – check the website for details.
Ireland
Firehouse Bakery Bread making A general bread making course, but with prior notice it can be customised to include sourdough breads.
The Baking Academy of Ireland Artisan breads A course including, but not exclusively, sourdough baking.
Riot Rye Bake sourdough Spend the day learning to bake sourough in a working wood-fired bakery with award-winning baker Joe Fitzmaurice at the Riot Rye Bakehouse. Our courses are hands-on and will give you the knowledge and confidence to bake real bread at home. They are located in the eco-village, Cloughjordan, Co. Tipperary.
Scotland
Bread Matters Sourdough special A course suitable for a range of abilities.
Lesley's Kitchen Sourdough breadSpecialty sourdough The sourdough bread course gives an introduction to the world of sourdough baking, while the specialty sourdough course is more suitable for those with some experience of bread making.
Two Mammas Natural bread making Learn the principles of sourdough, how to maintain your starter and bake with it.
Wilmar B&B Marcella's sourdough class A course run at Marcella's bed and breakfast on Skye.
Wales
Bethesda bakers Sourdough made simple A two day course covering a range of different doughs to demonstrate the scope of naturally leavened breads.
Geraint Bakes Bread Introduction to sourdough Learn the techniques of sourdough baking, make pizza for lunch and sourdough muffins for with afternoon tea.
Online
The Sourdough Club – our very own online learning website with over 70 video masterclasses, over 100 tutorials and recipes, an active student forum, and step by step guides.
Love Loaves The online artisan sourdough bread course Online course including an e-book and one-to-one tutorials.
Teresa L Greenway learn to bake sourdough bread Eleven years ago, Teresa built a business (Northwest Sourdough) around teaching how to bake real sourdough at home and published a four volume book called, "Discovering Sourdough." she has worked in two different bakeries, and is featured on TV and spread all around the world through the online forums, groups and my baking blog. – I can highly recommend her – she is a lovely lady and her online sourdough courses are fantastic.