PLEASE NOTE: the deadline for this has now passed, thank you.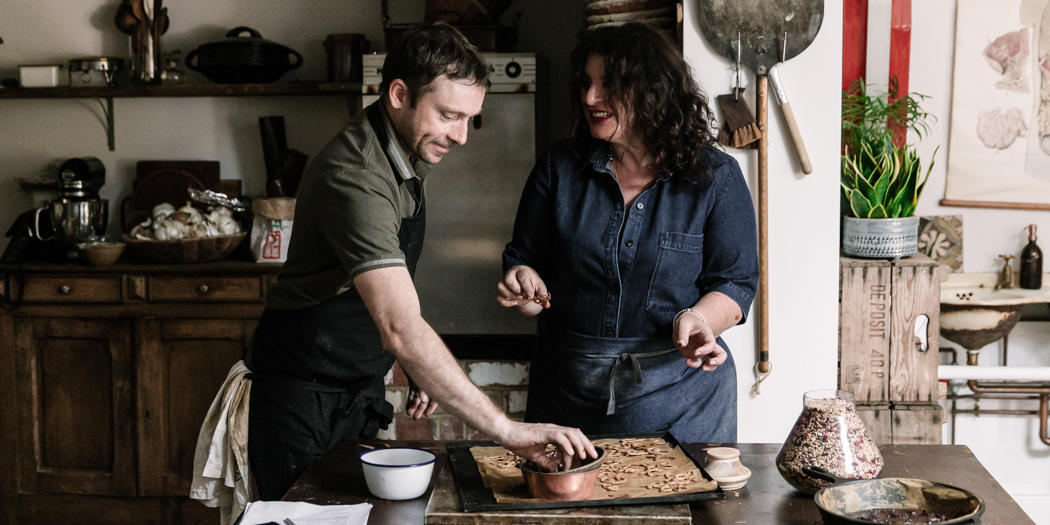 Sweet Sourdough Gut Microbiome Trial 2020: OPEN FOR APPLICATIONS NOW
We are looking for 10 exceptional bakers to trial Vanessa Kimbell's newest book before it is published: The Sourdough School: Sweet Baking.
There are dozens of microbiome books making claims about changing the gut microbiome, but Vanessa truly believes that this approach, based on a decade of research, is going to be the one that truly shows a difference. This is where we need your help – we need bakers to test these recipes and see the effect it has on their own gut health.
You can find the application at the bottom of this page but we ask you to take the time to read the below to truly understand what it involves in taking part.
Vanessa Kimbell will be handpicking the successful 10 applicants.
What is involved?
This is a 3 month trial in which we'll be asking you to bake recipes from the book at least once a week as well as do a Gut Microbiome test, courtesy of Atlas Biomed, before and after the trial. You will be supplied with a digital copy of the book and we will ask you to sign a Non-Disclosure Agreement prior and not to share any recipes with anyone as this book will not be published until September 2020.
What do I get if I am selected for the trial?
What is the new book about?
The Sourdough School: Sweet Baking is an indispensable guide to exploring the techniques and ingredients involved in successful sweet sourdough baking. A companion to the bestselling The Sourdough School, it focuses on sweet recipes that are gut-friendly and rely on natural sweetness where possible. Classic recipes and new ideas for flavour combinations offer bakers an alternative method of baking cakes, tarts, pancakes, doughnuts, pannetones, pretzels – nothing is off-limits. If it rises, it can be made with sourdough. Also featured are recipes for compotes and syrups to accompany your bakes. Vanessa also explains how sourdough helps to maintain the health and diversity of your gut microbiome, which in turn improves mental health. New studies are unveiling links between the microorganisms in our gut and our mood and behaviour, and Vanessa is at the forefront of this research.
You can now pre-order a copy of the book here.
If you'd love to be one of the first bakers to get their hands on Vanessa's new book and are excited of the prospect of baking sweet sourdough… read on and learn how to apply.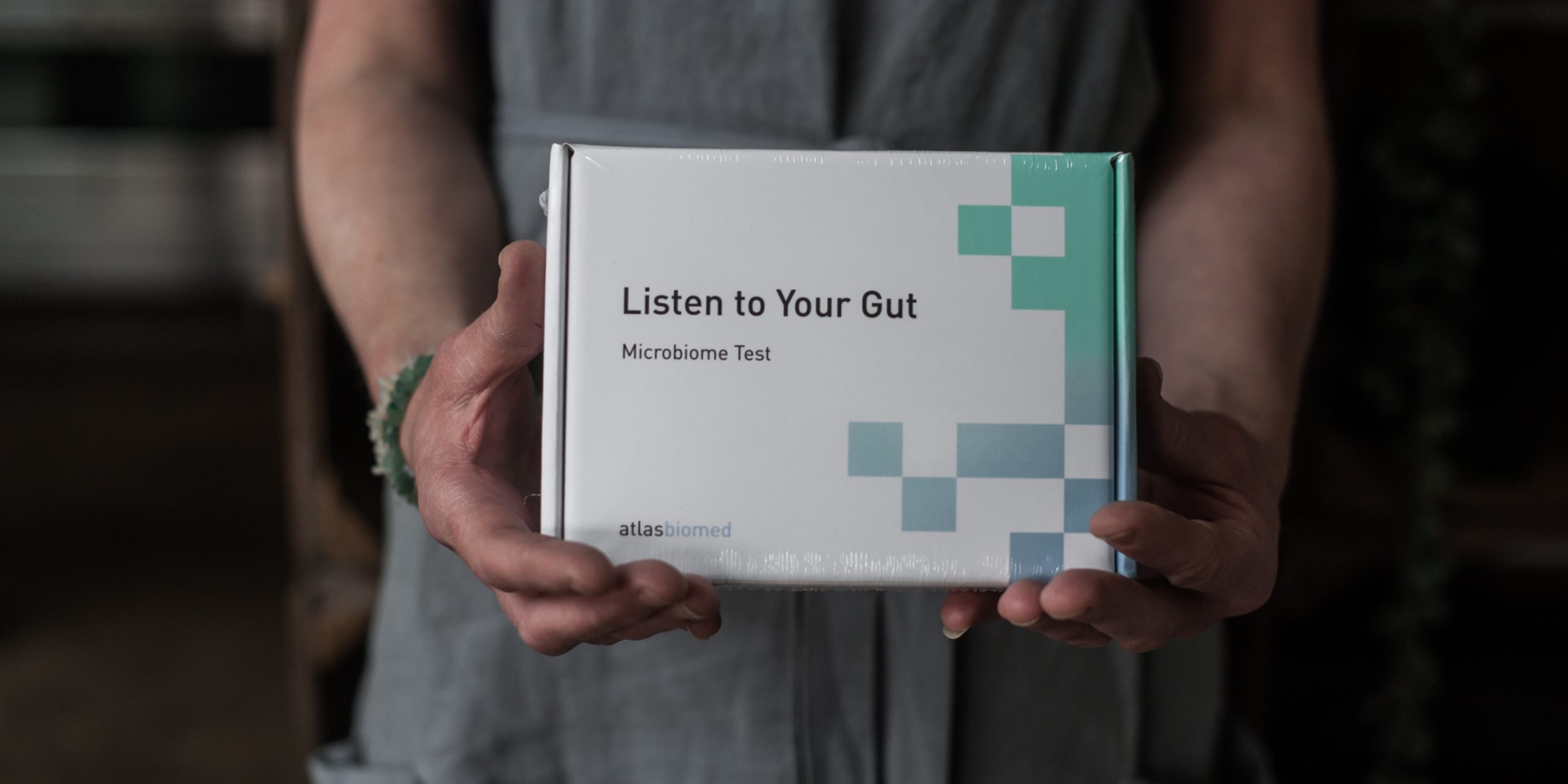 How does the Gut Microbiome Testing work?
We are very excited to be partnered with Atlas Biomed. Research is showing just how important our gut microbiome is for both physical and mental wellbeing and is a core part of what Vanessa Kimbell teaches here at The Sourdough School and writes about in this new publication.
By testing your gut microbiome you will discover which types of bacteria are present in your gut and the relative abundances of each. Using this information, you will receive a detailed report giving you a breakdown of how well your microbiome is functioning to produce the vitamins, minerals and fatty acids essential to your wellbeing, and its potential in protecting you from health issues like type 2 diabetes, Crohn's disease and ulcerative colitis.
You will also get practical dietary advice from Atlas Biomed to help support the gut bacteria, and nurture those whose populations need boosting for optimal health protection. All this information is beautifully and clearly presented online.
We think the Atlas Biomed Gut Microbiome test is a great tool to help make well informed, healthy lifestyle choices, and learn more about your gut microbiome through evidence-based advice, and we use this test here at the school.
We will ask you to take the test (by simply sending off a stool sample) prior to starting your trial and then again after the trial. We will need you to be comfortable with sharing the results with us – this will allow us to learn more about the effect of Sourdough on the gut. We're looking for any changes in your gut microbiome during the three months and therefore need you to be happy for us to share these results publically and discuss them openly. Whilst we'd prefer to be able to share a name alongside these results, we understand some may not feel comfortable with this and therefore we may consider allowing anonymous gut results. To accompany the test results, we also ask that you keep a basic food diary for the 3 month trial period.
If you aren't one of the successful bakers chosen for the trial, you can purchase a microbiome test here.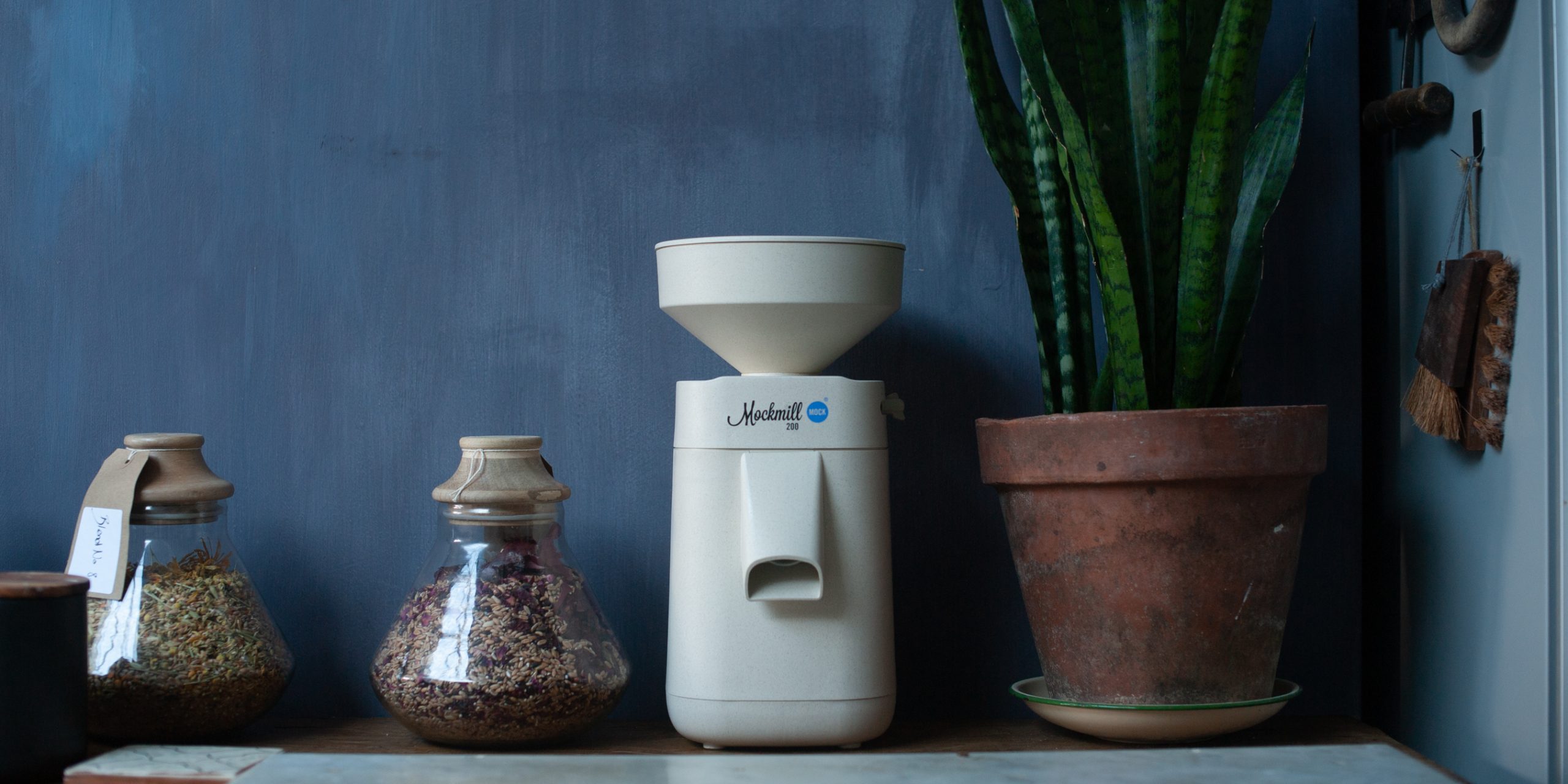 Free Mockmill
A key part of The Sourdough School: Sweet Baking is diversity. Vanessa Kimbell has developed these bakes using considerately chosen diversity blends, combining nourishing ingredients to add to our sweet bakes.
To make these diversity blends, you will need a mill and we are absolutely delighted to announce that Mockmill will provide all successful applicants with their own Mockmill 100.
We have used Mockmill grain mills at the school for many years now. Our mission is to ensure that everything we bake has the best flavour and highest nutritional content possible. We spend hours researching fermentation, ingredients and techniques so we are able to pass on the most up to date, evidence-based advice to our students. One thing we definitely recommend is using freshly milled flour, and the best way to do this is to invest in a Mockmill grain mill for use at home.
The Mockmill 100 can produce 100g flour per minute and is perfect for most home bakers and ideal for using when baking recipes during this trial.
How to Apply
We'd love to ask you to apply if you feel you fit the following:
Someone who enjoys baking
Interested in learning more about gut health
Willing to take the two Gut Microbiome tests and happy for the test results to be shared publically
Able to keep a food diary
Committed to baking a recipe from the book at least once a week
Based in Europe
Prompt and reliable
Available to take part in the trial which will take part approx. March – June 2020
Available for a telephone or Skype interview on Monday 9th March 2020
Selected Applicants
Vanessa will be handpicking applicants to take part in this trial. It is absolutely crucial that bakers are picked that we feel fit and therefore it is at Vanessa's discretion who is chosen to take part. We will be asking some people to complete the application and, depending on the number of applicants, have the right to change the number of applicants chosen to take part.
It is integral we get the selection process right as it is very likely that they'll be asked to continue as part of The Sourdough School and Vanessa Kimbell's tight-knit testing team.
A shortlist of applicants will be created and contacted on the 4th, 5th or 6th of March 2020 to arrange an interview. Interviews will take place on Monday 9th March and time slots will be available throughout the day.
Terms
Applications are open until midnight Tuesday 3rd March 2020.
This is adherent to all our normal terms and conditions.
We reserve the right to amend or withdraw this trial at any time.
APPLICATIONS NOW CLOSED