Our in House Nutritionist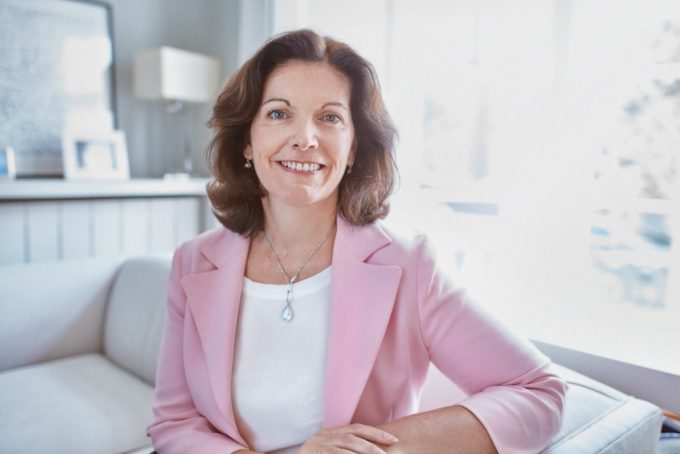 It's about more than bread. It's about nutrition and wellness. Our in house specialist in Nutrition is Jackie Lynch. As a Registered Nutritional Therapist, Jackie is both brilliant & passionate about advising bakers on how to achieve optimal health through good food. Jackie believes that nutritious food should be delicious and enjoyable, and this principle is at the heart of the advice and guidance she gives. Similar to Vanessa's approach to food Jackie has been strongly influenced by many years of living and working in France, where fresh, local produce is an important part of everyday life.
Jackie first discovered the therapeutic power of nutrition about 15 years ago when she was working long hours in a senior corporate role. Within 7 days of following personalised nutrition advice, she felt like a new woman! The dramatic changes in her energy, well-being and performance inspired her to give up her successful career and embark on a 4-year journey to study nutritional therapy.
Jackie founded her WellWellWell nutrition clinic in Notting Hill, London in 2010. Her clinical work has inspired her to write two books: Va Va Voom: the 10-Day Energy Diet(Headline 2017) and The Right Bite: Smart Food Choices for Eating on the Go(Nourish 2016). She is a regular contributor to the Mail on Sunday, a columnist for Reveal magazine and has featured on Channel 4's Superfoods programme.
Her particular areas of interest are digestive health, female health and stress-related conditions and she is a sought-after speaker at health events and conferences.
Jackie is also the Chair of the Institute for Optimum Nutrition, the renowned training provider for nutritional therapy. She is also a Fellow of the Institute.
You can find out more about Jackie's work at www.well-well-well.co.uk and follow her on Instagram and Twitter.
Qualifications and accreditations: BA (Hons), Dip ION, mBANT, CNHC