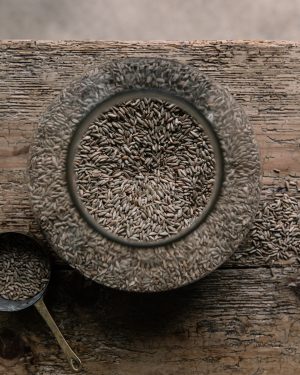 A phenolic phytochemical found in the cell wall of plants. One of the most abundant phenolic acids in plants and an antioxidant.
Ferulic acid (4-hydroxy-3-methoxycinnamic acid) is a naturally occurring phenolic compound found in the cell walls of many plants. It is a potent antioxidant with various health benefits, including anti-inflammatory, anti-cancer, and anti-aging properties.
Ferulic acid is abundant in whole grains, such as wheat, rice, oats, and corn, as well as in fruits and vegetables, including tomatoes, sweet corn, and oranges. It contributes to the stability and effectiveness of other antioxidants, such as vitamins C and E, by helping to neutralize free radicals, which can damage cells and contribute to chronic diseases.
In the context of grains and baking, ferulic acid is often bound to cell wall polysaccharides, making it less bioavailable. However, the fermentation process involved in making sourdough bread can help release ferulic acid from these cell wall structures, increasing its bioavailability and providing additional health benefits to consumers.