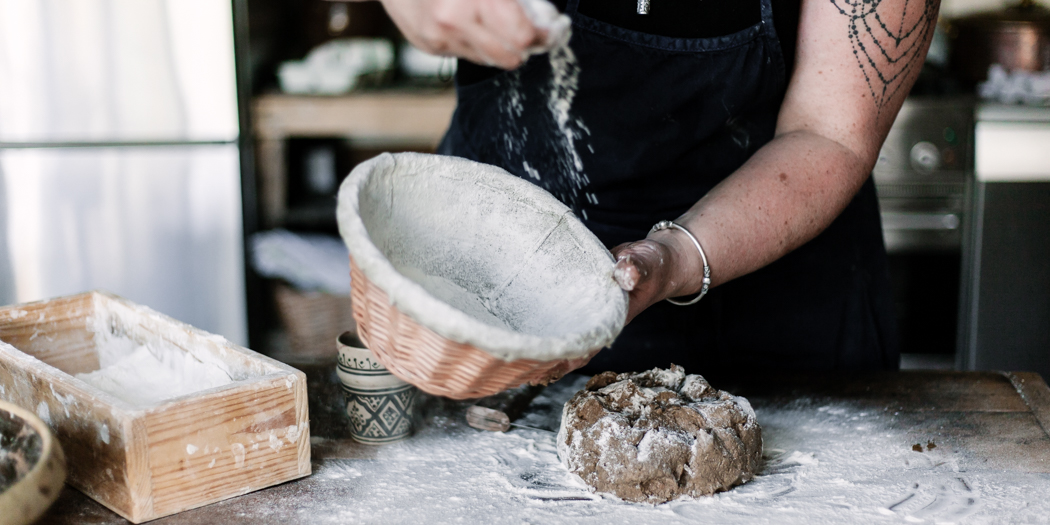 Generally, these baskets are made from cane, wicker or wood pulp. It is used to support the sourdough dough during the final prove.A banneton gets better with age. A brand new banneton is effectively 'green' and it needs conditioning before it is ready to use. I think that Bannetons work best with a thin build-up of moisture and flour which needs to be worked into all its nooks and crannies.
The idea is to put a permanent layer of flour onto the banneton so that it adheres to the fibres. On first use, you can lightly mist the new banneton with water then dust with flour and tip out the excess the day before first use. This is the beginning of your flour and moisture build-up. After three regular uses of a banneton you can expect it to have build up a coating retain a dusting of flour and this facilitates easy release of your dough. Continue to liberally flour the banneton every time you use it.
Banneton maintenance is key to keeping and building a coating.  You should never ever wash the banneton or get it wet. Traditionally a baker would put it in the warmth of the sun to dry, and in the bakery, in France, we store them in the window, but we aren't always as lucky here. In the absence of sun simply put the banneton is a warm dry environment to dry, such as above the oven. Once dry knock banneton on side of the table to release flour and use a dedicated stiff brush to remove excess flour. Bannetons should be stored in a dry place away from odours. A well-conditioned and maintained banneton will serve you well for many years to come.
You can buy these in the shop.