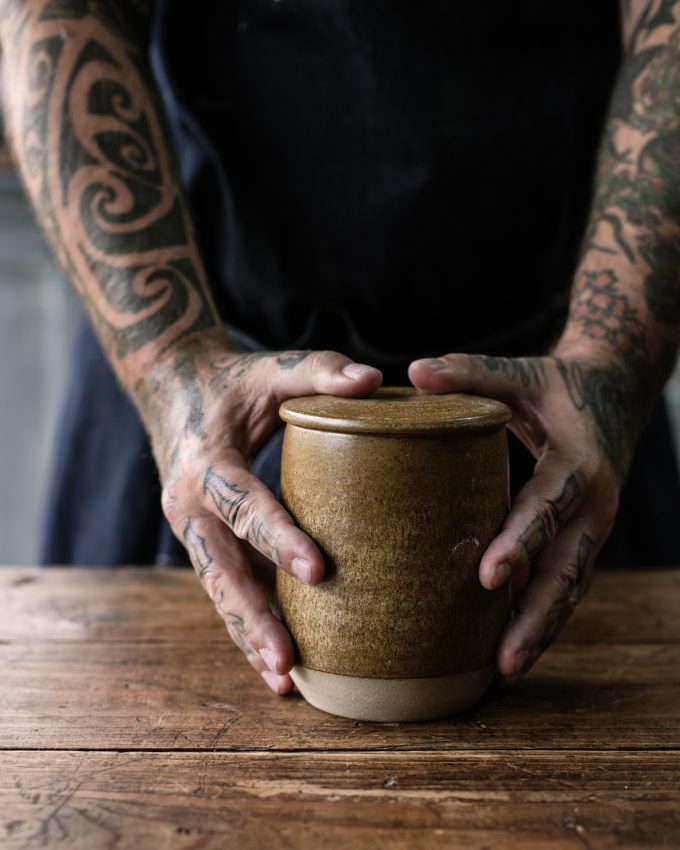 Sourdough Starter Jar in Ochre – Launch
Tuesday 24th November 7pm GMT
I am so very pleased to be able to tell you that tomorrow Tuesday 24th November at 7pm (GMT) we will launch the second run of our Limited Edition Sourdough Starter Jars ready for those of you who missed out the first time. Our first edition in white sold out in just a few hours!
This time the colour is a stunningly speckled ochre.
Our limited edition Sourdough Starter Jars have been hand thrown in an iron-rich speckled stoneware and glazed in an 'ochre' glaze. These beautiful and unique Sourdough Sourdough Jars as before are the product of a collaboration between Catherine & Matt West of Pottery West and the Sourdough School, and have been designed to store your sourdough starter, in readiness for making your sourdough bread and bakes.
You can also watch me chatting with Catherine of @potterywest LIVE on @sourdoughschool IGTV on Tuesday 24th November at 10.30am (GMT)
I hope you love them as much as I do. There are only 100 available of this colour at this time. Each is individually numbered.
The jars retail at £59.99 and can be shipped internationally.
From 7pm (GMT) you can order the jars here via our Sourdough School shop
Love Vanessa x