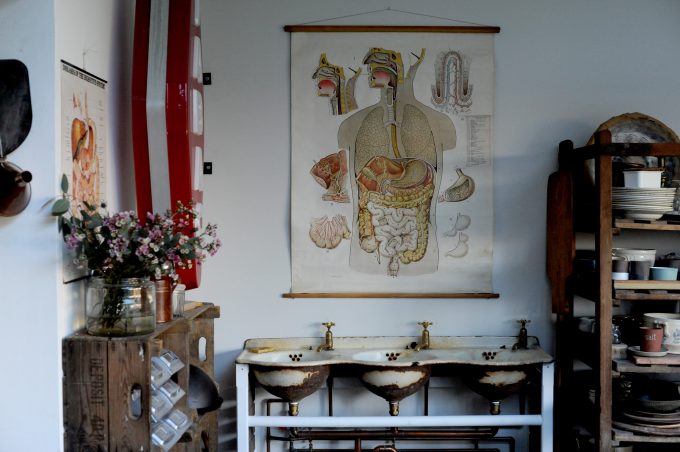 IT TAKES GUTS:
COMPETITION TIME
The Sourdough School founder Vanessa Kimbell has spent much of the past decade investing time, research & passion into how sourdough bread is digested, understanding the impact of fermenting grain and the potential for sourdough to support health. At the epicentre her research is the human gut microbiome, a collection of trillions of bacteria, fungi & other microorganisms that play a central role in health, digestion & immune function.
As a result of this research, Vanessa has taken her knowledge and understanding of the fermentation of bread and digestion to the next level. The result is a ground-breaking approach to teaching sourdough.
From June 2019 onwards we have incorporated gut microbial testing for all of our students and extended the course to a 12 – months support program incorporating measurable results with a gut microbiome retest after 3 months.
This personal approach will allow students to investigate their unique microbiota.
These tests empower students to analyse how changing diet and eating sourdough can affect the balance & composition of their gut microbiome, – we believe this is one of the most powerful tools you can use to measure the potential impact on health.
We are absolutely delighted to announce that we have partnered with an extraordinary testing company called Atlas Biomed – we believe that they are the most comprehensive testing company in the world. We'd very much like to send you informative articles on bread, nutrition, health and the gut microbiome, from time to time. By entering the competition you are agreeing to join our mailing list, which we will share with Atlas Biomed so they can also send you offers and newsletters from time to time.
THE COMPETITION
We are offering the chance to win a 1:1 online tuition program with Vanessa in conjunction with Atlas Biomed. You'll get two Atlas microbiome tests worth a total of £278 (so you can repeat test after 3 months,) and you will get a 1 year GOLD student support package worth £299) Atlas Biomed will provide you with your unique results that may give you the answers you've been wondering such as:
What state is my microbiome in now?
How well does my individual microbiome synthesize vitamins?
Are my microbes able to break down fibre properly?
Do my microbes protect my gut from disease?
What should I be eating for optimal gut health
THERE ARE 3 WAYS TO ENTER:
Please note that free postage and return is only available in these countries
United Kingdom
Sweden
The Netherlands
Belgium
Luxembourg
Denmark
Finland
Ireland
All other countries you will be responsible for your own postage costs.
TO ENTER
Enter your information below. You are then automatically entered. Only 1 entry per competition.
For an extra entry, tag a friend in the competition social media post.
For a final entry retweet on either Instagram or Twitter using #breadandguts
The competition closes at midnight 16th December 2018.
All competitions are subject to our terms and conditions.
ADDITIONAL TERMS:
This competition is hosted by The Sourdough School Moulton Rd, Pitsford, Northampton NN6 9AU.
This competition is open to over 18's only.
Entrants cannot be an employee of the competition host or Atlas Biomed.
Entries must be received by midnight Sunday 16th December 2018.
The winner will be chosen by random and announced on Monday 17th December 2018.
We reserve the right to offer an alternative price or amend the rules of the competition if necessary.