The Sourdough School Nutrition & Digestibility of Bread Diploma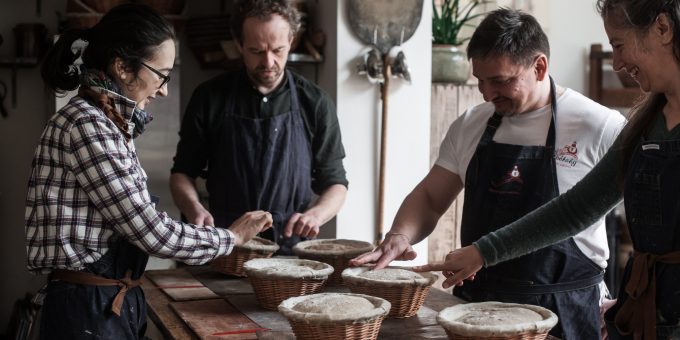 Learn 
(  We are still working on the course dates to attend the school in summer 2022 we will have more information shortly)
We offer this course as both an online and in person Diploma.
There is increasing evidence that what we eat affects the way we feel our approach is about optimal health, both physical and mental and the gut microbiome.  This is core of Vanessa's research. This course is designed for people to learn more about the research and to learn the Sourdough School style of teaching.  Attendees completing the course will be given a Sourdough School Diploma,
The  Diplomas are suitable for anyone serious about baking sourdough with the focus on making the most nourishing bread.  It will suit people who can combine their own existing knowledge and are working in health and wellness, especially the mental health sector such as psychiatrists, occupational health practitioners, mental health nurses, social workers, psychologists, councillors and community support workers. If you are wondering if this is a relevant course for you, please get in touch and we will be happy to discuss this further.
Showing all 2 results