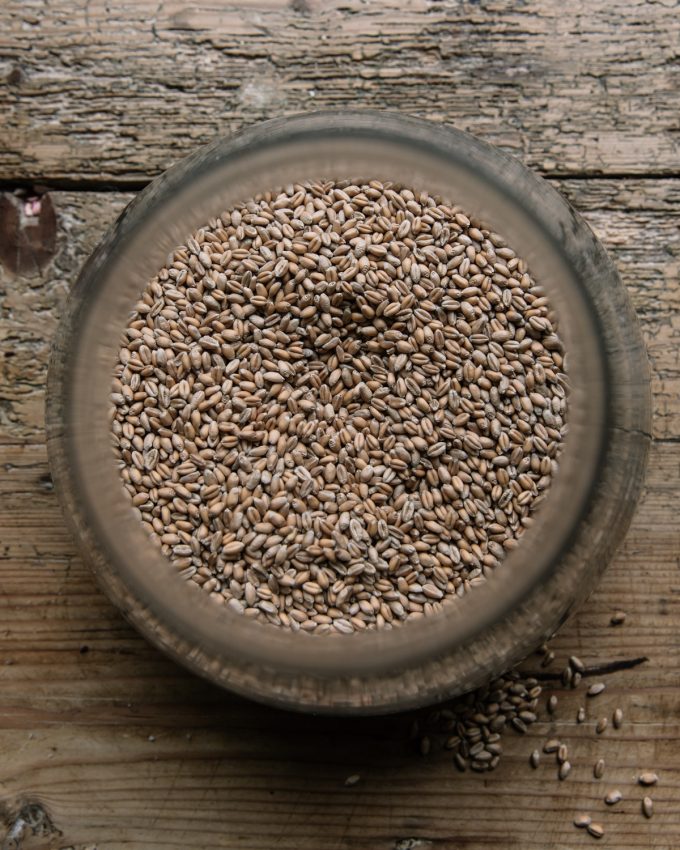 Spelt (Triticum spelta) is an ancient grain thought to have arisen from a cross between emmer and wild goats grass. Spelt flour has a lovely, slightly nutty flavour, along with high levels of vitamins and minerals, dietary fibre and protein.
Spelt has been found to help lower cholesterol levels and the risk of heart disease, its high fibre levels may protect against diabetes, and it has been linked to a number of other health benefits. But spelt may not be suitable for everyone, people suffering with IBS may not be able to tolerate the flour because it has high levels of FODMAPS.
Read more about spelt in this article about Spelt for Sourdough.
This recipe for Spelt Focaccia from The Sourdough Club is an easy and delicious way to incorporate spelt into your diet. And if you want to treat your dog too, try making these chicken, spelt and watercress sourdough dog biscuits.