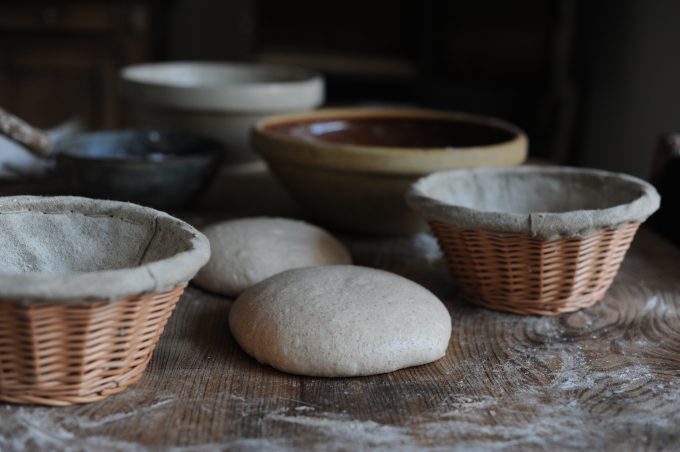 A list of my favourite Sourdough resources
There are so many amazing people in sourdough. My Favourie community however is on Instagram. Mostly the bakers & millers listed are friends and colleagues, they are also great resource for ideas and inspiration, and I love browsing through the beautiful photos they post.
@alicequillet – Alice is a wonderful baker, determinedly showing up the French and making really great bread and coffee- co-owner of Ten Belles in Paris
@boncipane – Good friend and brilliant Pannetone and pizza baked by Bonci Gabriele
@campbell2664 – A creator of baking equipment and fabulous bread
@ceorbread – Guy Frenkel is a baker from Los Angeles, posting beautiful photos of his bread
@danlepard – Dan has mentored me for almost a decade. He is amazing and is well-known for his baking and writing. Without Dan I wouldn't be teaching.
@emsbread – Dear Friend, award winning baker, author and Sourdough School tutor, Emmanuel Hadjiandreou
@gilchesters – Farmers and millers in the north east of England. Growing organic, heritage grains
@illebrod – Baking with principles. Norwegian baker and Sourdough School Tutor, Martin Fjeld posts photos of his bakes.
@katesbread – Kate Pepper is a Californian baker who posts inspiring photos of her work
@maurizio – Maurizio Leo is a sourdough baker and writer at theperfectloaf.com
@michaeljames77 – Baker, author and owner of the Tivoli Road Bakery
@mjjtightlines – Matthew is a really great friend, and just an amazing baker. His bread is divine and he bakes at Outerlands in San Francisco
@mulinomarino – Photos from my favourite Italian mill, and long time friends.
@richardhartbaker – Base in Copenhagen Richard is one of the best bakers in the world, sharing inspiring photos he is the most instinctive and brilliant baker I have ever met.
@season_adam – Adam is a tutor at the School and the baker who baked all the bread in the photos of this book . He is a fantastic sourdough baker with a superb technical and practical knowledge of sourdough.
@smallfoodbakery – Photos one of the most inspiring women and bakers I know – Kimberley Bell
@sourdoughschool – Lots of photos of bread and events here at the school
@vanessakimbell – Of course my own account, with plenty of pictures of the breads I bake
@white_crystals – I love Crystal White she is an incredible baker and is based in San Diego, California
@yohanferrant – Half French and half Spanish meet my friend and extraordinary baker in Spain