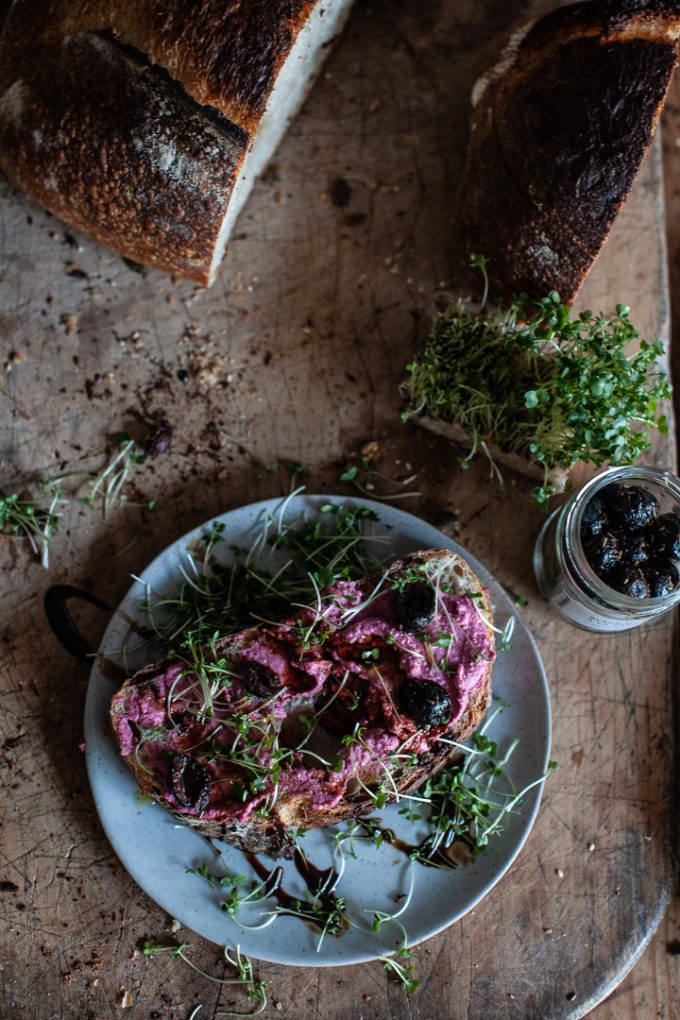 #sourdough500… a delicious Instagram challenge
I've started flamenco dancing. It's not something I've done before, but I love it. I don't think I am very good at it, but I love how dancing makes me feel. I really want to be able to move more gracefully. To do this I feel I need to lose a little weight, so one of my personal goals this year is to loose some weight. Not an easy task when you bake for a living.
I find losing weight can be a challenge. It's something I've struggled with. I'm surrounded by home baked breads and pastries. My life revolves around the kitchen and good food. So I've decided that rather than fight it, I'm going to use my baking to create meals that will help me achieve my weight loss goals. In order to do this I need to make this part of what I do.
I figured that I can't be the only person who has to bake for a living who needs to lose weight. So I thought I'd go public with my personal goals .. and see if anyone else wanted to join in my 2019 challenge and low-calorie lunches.
So if you have a delicious idea or a favourite sourdough lunch recipe you can share I under the hashtag .. there are a few rules.
The recipes need come in at 500 calories, or less. These will help me keep to my plan of 1500 to 1800 calories each day. This is about losing weight slowly and sustainably.
You will be able to follow my progress, because I'll be posting weekly updates. If you enjoy delicious, easy to make lunches, whether you are wanting to lose weight or not, why not join me?
So if you want to join in then post photos of your sourdough lunches along with a short recipe (see below for more information). As well as being super tasty and nutritious, each lunch needs to be low calorie (500 calories or less) and include the #sourdough500 hashtag.
TI very much hope that this is going to be a fun and successful way to enjoy great food and lose weight. I really hope you will be joining me in making #sourdough500 home to an active community of food lovers and bakers who are busy creating and sharing delicious lunch ideas.
What my diet looks like
If, like me, you want to lose a few pounds, here is my plan for a slow, healthy and satisfying approach to weight loss –
I start the day with a smoothie, made from a diverse range of fruit, seeds and nuts. I try to make sure it contains lots of fibre, as well as vitamins and minerals. I also use some live kefir, and berries.
Lunch will be a sourdough-based dish. On colder days it could be soup with a slice of bread or toasted croutons. I often make a sandwich, some bruschetta, or enjoy a slice of sourdough toast with a flavoursome topping.
Every day I try to make sure there is time to get outdoors for a walk or a bit of gardening after lunch. It only needs to be 20 minutes, but even a short time and some gentle physical activity out in the fresh air is so important.
In the evening I have a little protein, maybe fish or chicken, along with lots of vegetables. I always try to include some greens – spinach, kale or broccoli are my favourites, as well as other vegetables to add variety.
It's really important for me to have diversity as a central focus of my diet. A diverse diet has been shown to be beneficial for the gut microbiome, nurturing the microbes that are essential to a healthy immune system and helping in weight loss.
A healthy approach to eating
Enjoy your lunch. Set the table, even if you are eating alone. Sit down. Turn off your mobile phone, turn off all the screens. Chew your food, eat slowly, eat mindfully.
Some guidelines for #sourdough500 lunch recipes
I'd like the bread to be at least 20% wholegrain, preferably more, and it must be real sourdough.
Each lunch needs to have some form of protein, for example some fish, lentils or cheese.
Base your meal around a 50g – 80g serving of sourdough. This works out at about 150  – 240 calories, leaving the rest of the calories for the accompaniment
Try to include a healthy source of fat, for example a small amount of olive oil. One teaspoon of olive oil is 40 calories, but 40 calories well spent. Including some fat in your meal means you are adding fat soluble vitamins, and fat slows down the absorption of carbohydrates, helping regulate blood sugar levels. Plus, fat carries flavour.
Remember to season. A little salt (sea salt is best for flavour) and freshly ground black pepper go a long way.
Include something fresh… maybe a salad, some herbs or seasonal fruit.
Diversity is very important. Try to include a minimum of 6-8 ingredients in the accompaniment to the bread.
Include something a little acidic. This will give a real punch of flavour for next to no calories. Use apple cider vinegar in a salad dressing, stir a squeeze of lime juice into a bowl of soup, or add few drops of balsamic vinegar to vegetables. One tip is to use a small sprayer to mist dressing over a salad – this gives a nice even distribution of flavour, and makes the most of a small amount of dressing.
This Recipe Houmous on Wholemeal Sourdough
Serves 1 – Vegetarian & Vegan
80g wholemeal sourdough – 240 Calories
50g Beetroot. Houmous (shop bought) 135 calories
15g balsamic vinegar – 20 calories
10g Extra virgin olive oil 60 Calories
Cress – 10 calories
Black Pepper
5 Black Greek Olives – 30 Calories
Total – 485 Calories
Recipe Template
Use the following template when you write your recipe –
Ingredients (in grams), listed in order of usage
Calories in each ingredient
Two or three lines of instructions if needed
Serving size – how many people does your recipe feed?
How many calories does a single serving contain?
Any other notes – is your recipe vegetarian, vegan, etc?
Total Calories
Each recipe you post must be your own, or credited to the original author if it is not. Please use  #sourdough500 hashtag