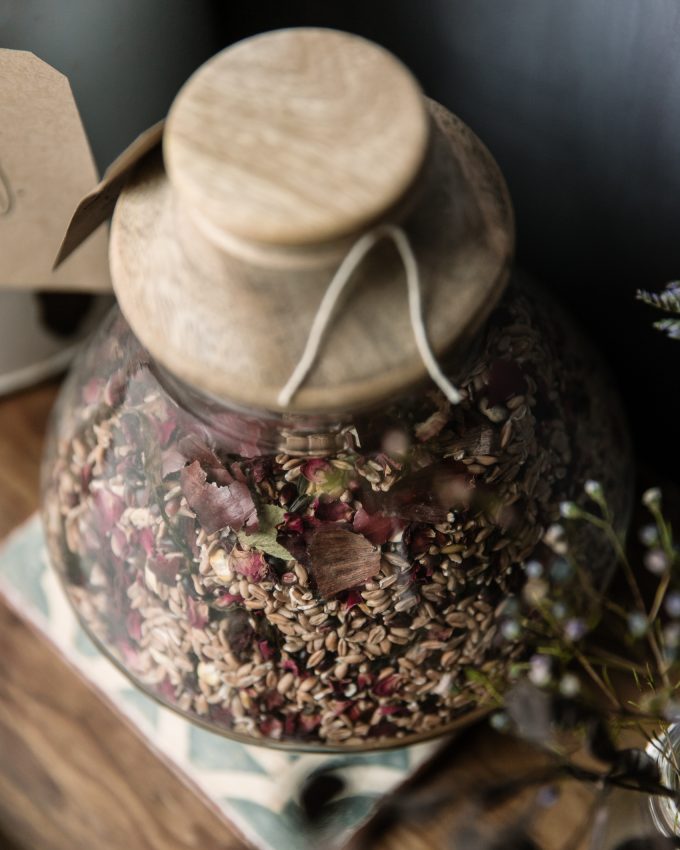 We include freshly milled flour in our baking here at the Sourdough School for the health benefits it brings. If you've read our article on why you should mill your own flour, you'll already know that freshly milled flour has high levels of nutrients, and using it allows you to incorporate a diverse range of grains and other ingredients. Both of these factors can help nurture the gut microbiome and have a positive impact on our health.
One of the main advantages of home milling is that you can use the whole grain to produce flour, getting all the benefits of the bran and the germ as well as the endosperm. The bran, which is often sifted out of commercially produced flours, is an important source of fibre as well as providing vitamins, minerals and omega-3 fatty acids. Dietary fibre, all too often lacking in modern diets, is hugely important in maintaining a healthy gut lining and helping prevent pathogens from entering the bloodstream through the wall of the intestine. The germ is a good source of vitamin E, folate and thiamine, and is often removed from commercially milled flour because it shortens the shelf life of the product.
Bread made with wholegrain cereals has the potential to help in moderating blood sugar levels and can also act as a prebiotic, nourishing our beneficial gut bacteria. This is, of course, in addition to the all the extra flavour wholegrain flour brings to our bakes.
To help you in creating freshly milled flours with exceptional health benefits, we have developed a range of Botanical Blends here at the school. These are our own flour blends that focus on diversity, made using grains, herbs, seeds, spices, dried berries and flower petals. For example, we incorporate dulse into our Rye Blend to boost the mineral levels, and dried raspberries for their polyphenol content. The Satiety Blend has been specifically designed to help regulate appetite and maintain blood sugar levels, and the Meadow Blend is based on a wide range of grains to nurture the gut microbiome.
Milling and baking with your own fresh flour is a wonderful opportunity to support your gut microbiome, which brings a whole range of health benefits. It's also a chance to get creative in the kitchen, blending grains, pulses and seeds to ensure that the bread you eat every day really is as nutritious and flavour-filled as possible.