The smell of summer berries wafting across the bridge on the markets in France is intoxicating. It is rare ever to find such perfumed berries in the UK, especially in the supermarkets.  Honestly there is no comparison, so the closest I can get is to grow my own.
This year I have some of the best berries I have ever grown: small, dark and deeply flavoured Alpine strawberries, redcurrants and Worcester berries are all ripening almost as fast as I can pick them. The problem with picking strawberries slightly warm straight from the garden means that I eat almost as many as I bring back into the kitchen. It is, for a few sweet moments like being seven again. Combining your unrefreshed sourdough starter into a sponge and adding summer berries is a marriage that will teases out the best qualities of both the sponge and the tart berries. The sourdough works wonders, adding lightness and flavour to your sponge whilst tempering the sweetness. You can expect the outside of the slice to have a slight crunch to it and to be wonderfully moist inside. Really any berries will do, a handful of raspberries, blueberries or blackberries tumbled over the top of the sponge works and, served with a dollop of softly whipped cream … it is a dreamy Sunday summer afternoon kind of bake.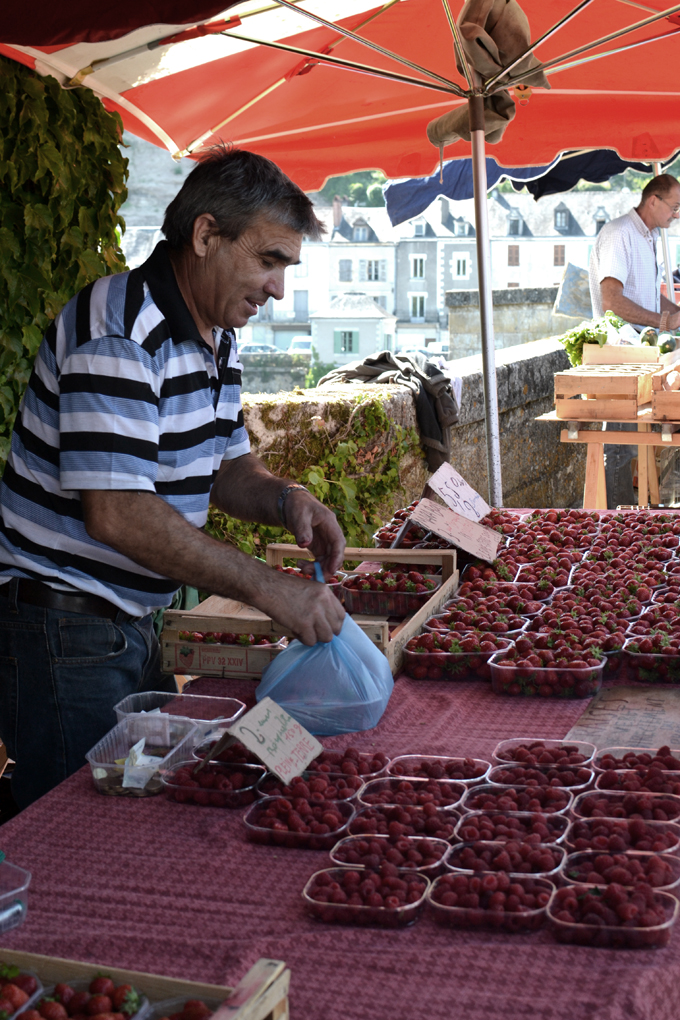 RECIPE
175g caster sugar
175g soft butter
1 tsp Fair-trade Ndali vanilla essence
3 eggs at room temperature
100g un refreshed sourdough starter
175g self-raising flour
200g blueberries, alpine strawberries and redcurrents.
icing sugar for dusting
Preheat the oven to 350F/180C/gas4 Grease and line a large loaf tin 28cm inches by 13cm Beat the sugar, butter and vanilla essence until pale and light, then beat in the eggs and sourdough a little at a time for a light consistency. I recommend using an electric mixer. Fold in the flour by hand (don't beat it in or the cake will be chewy). Pour into a greased tins, spreading out the mix gently. Tumble the fruit on top and bake for about 30 – 35 minutes until the sponge is well risen and golden brown. Cool in the tin for 10 minutes before turning out on to a rack to cool. Slice and serve dusted with icing sugar.