We are a really small team, and if you've ever been to The Sourdough School or booked one of our courses, then chances are you will have come across Lucy and Amanda.
Lucy and Amanda both work part time on Monday, Wednesday, Fridays here in the office at the school from 10:30 am – 3pm ( GMT) so please bear with us if it takes a day to answer you. You can always phone us on + (44) 1604 881247 and talk in person during these hours, and Amy works 1 day a week supporting us on social media so everyone stays updated.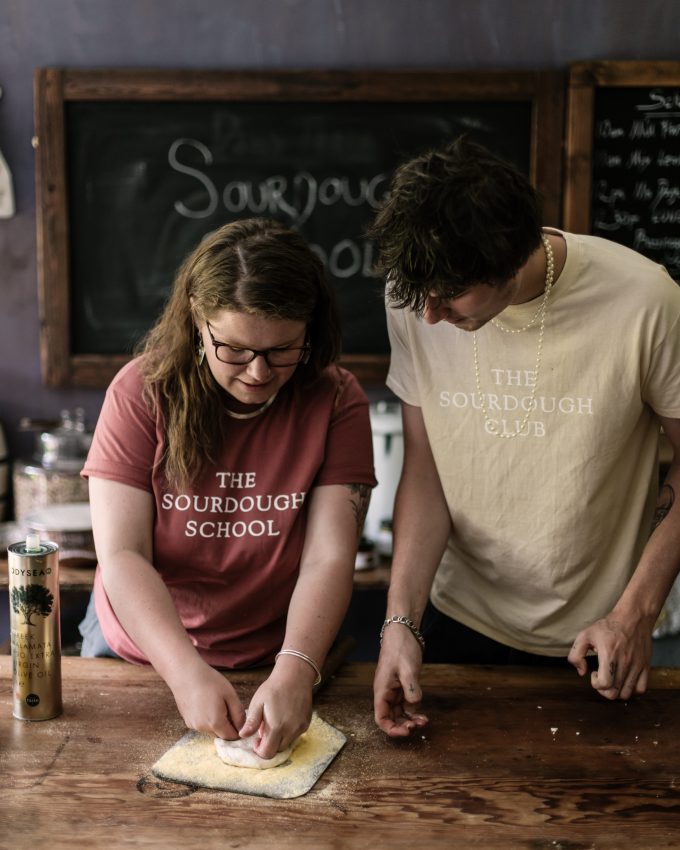 My team do an amazing job of managing my bookings, helping students out with queries accommodation and assisting me with running the websites and all the prepping needed before a course begins, and Lucy has been helping me for almost a decade But that's only the start of the work she does… Lucy also manages the administration of the Sourdough Club day to day, and Amanda is my PA.
Lucy and Amanda are both amazing and have a lovely positive approach and between them both they have the ability to take on pretty much any task that keeps everything running smoothly looking after my club members and students when I am up to my elbows in dough.
They both do an amazing jon of looking after me so I know they will also be amazing at looking after you too.
Vanessa