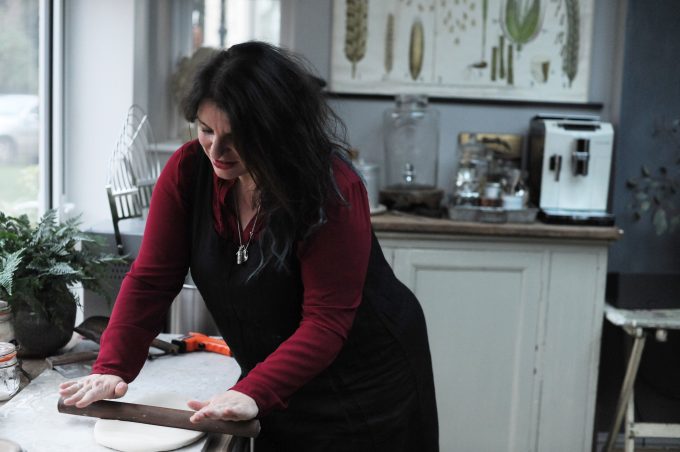 2018 CLOSED FOR APPLICATIONS – we will reopen applications for next years course in April 2019
We are looking for 10 exceptional women to support in using sourdough as a means to empower and support others within their community or work.
Baking sourdough isn't just about the moment of success when it comes out the oven, it's an incredible connector, we use our hands, hearts and minds to bake.
We'll cover mindfulness when baking, the nutrition and digestibility of the bread, and discuss practical ways to create a community. Sourdough is meant to be shared and that's what this course will be all about. We're looking for women that not only are empowering but that also want to share, educate, inform and connect with those who need it most. Vanessa is looking for 10 incredible women to pass on the passion, techniques and knowledge from this course and help this 10 turn into 100 into 1000 people who all using the power of  baking to connect.
By coming on this course you'll be participating in something so much larger than just a cookery class and we will need you to be open, passionate and want to continue spreading the message of what it means to bake sourdough after the course has ended. You'll need also to be open, willing to fully contribute and understand you may be featured in the media or on our social media platforms as part of sharing the knowledge and encouraging other sourdough sisters.
We have a modest travel fund to ensure you can get to The Sourdough School, here in Northamptonshire in the UK we'll send you away with the equipment you need for free, provide you with a copy of The Sourdough School book and arrange for a 25kg bag of organic flour to be delivered to those that attend the course (sorry UK residents only for the flour). Lastly and most importantly, Vanessa will also support your projects and link you with other female mentors who will support and encourage your work; she'll follow and support the incredible journeys you are on and celebrate each bake.
We'll inform the successful 10 women by email and online on the the 15th June 2018.
Applications below. PLEASE NOTE: applications for 2018 are now closed, thank you.