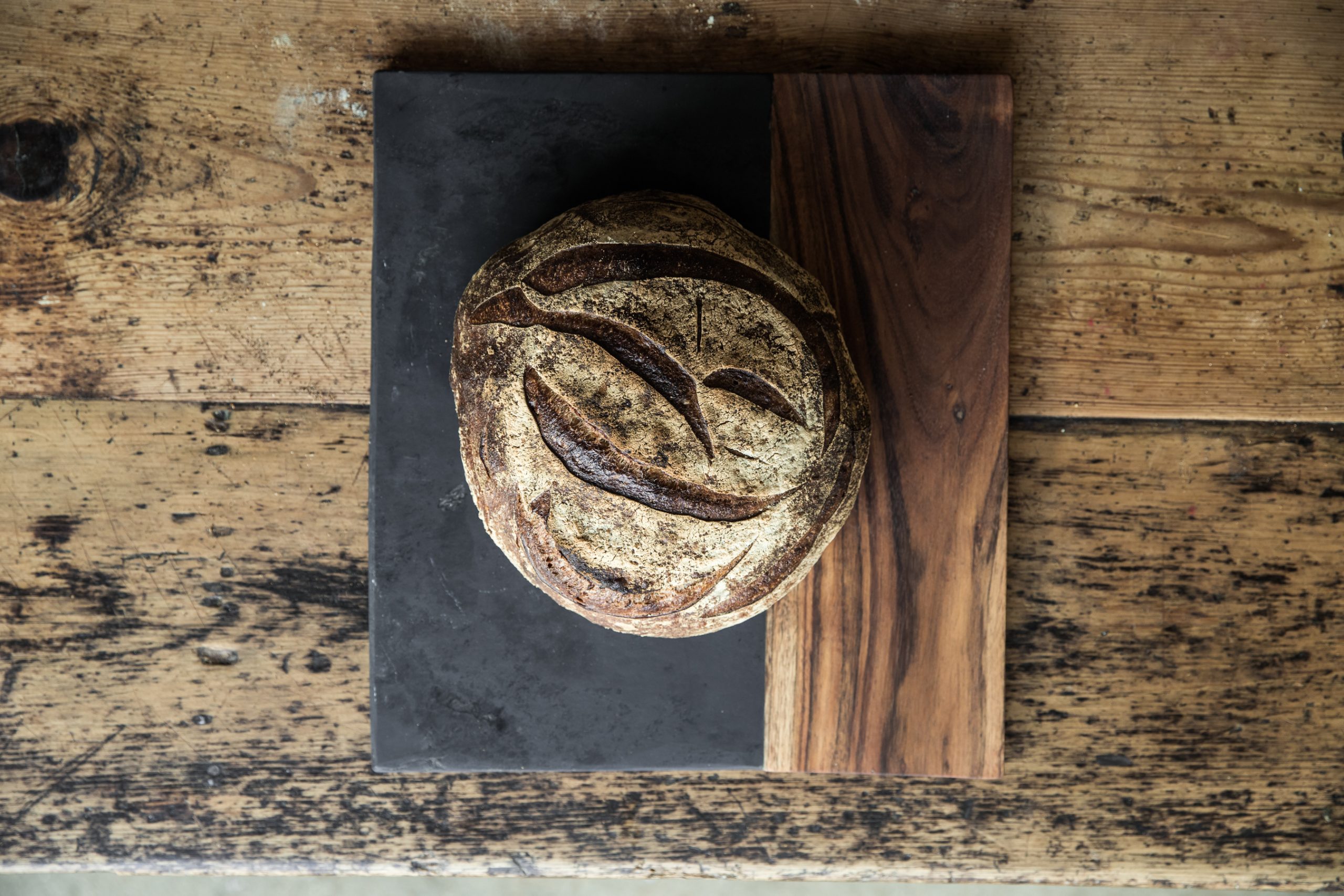 OUT OF STOCK – THIS ITEM HAS UNFORTUNATELY BEEN DISCONTINUED. WE WILL LOOK FOR A REPLACEMENT AS SOON AS WE CAN.
We work hard here at the Sourdough School to ensure everything we do is as sustainable as possible. This encompasses everything from the ingredients we use to bake our bread, to the linens we set on our table. It's important to know the origins of the equipment we use, and how they were sourced. The marble used to make the Fala chopping board comes from Rajasthan, an area of India well-known for its marble deposits. We love the way that this smooth, dark grey marble is complemented by the beautiful grain and colour of the acacia wood. Acacia is a fast-growing tree which is regarded as highly sustainable. The acacia wood used in the Fala chopping board also comes from India, where the climate is perfectly suited to growing this tree.
These boards are far too stylish to keep only for serving bread. We use them whenever family and friends gather at the table to share food. The Fala chopping boards are a practical way to serve fruit, cheeses, antipasto or pizza, as well as home baked loaves and cakes.
Easy to care for…simply wash the board in warm soapy water, then rinse and dry it straight away. You should also rub a little flax or walnut oil into the surface of the wood to help nourish and protect it. With a little care this is a chopping board you will enjoy using over and over again for many years.
Materials: Slate & Acacia
Size: 1.5 x 39 x 35cm
Weight: 5.19kg