When you have attended one of Vanessa Kimbell's sourdough courses you automatically become a member of The Sourdough Club 
The Sourdough Club  is an area that you can interact directly with each other and chat to Vanessa. You can upload photos and comments to your own profile and chat and comment on other club members posts.   The members directory means that you can connect to all the other members, all over the world, keep on leaning and stay inspired.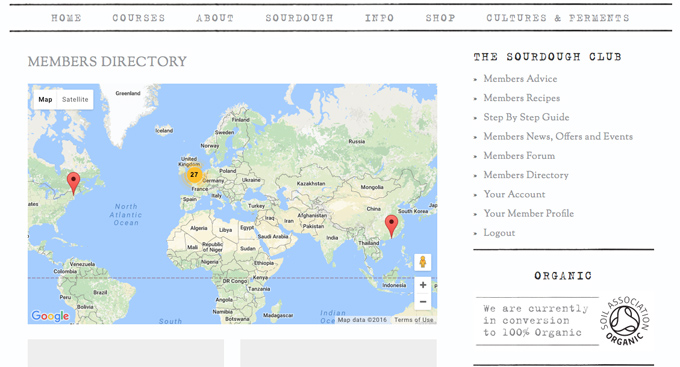 More importantly your membership means you can read through Vanessa's SOURDOUGH ADVICE pages to increase your knowledge, and there are new recipes and challenges that go up regularly.
Members have exclusive access to Vanessa's SOURDOUGH RECIPES and teaching information for the sourdough beginners courses.
Once a year members may attend The Sourdough Exchange  ( an event held in early summer to celebrate sourdough and swapping loaves with other members)
Members also have full access to instructional video's, charts, and step by step instructions.
Members are also able to contact Vanessa for specific advice about their sourdough.
Members get discounts to various sourdough related shops and events
You will get previews and exclusives of any sourdough related events, books, and news.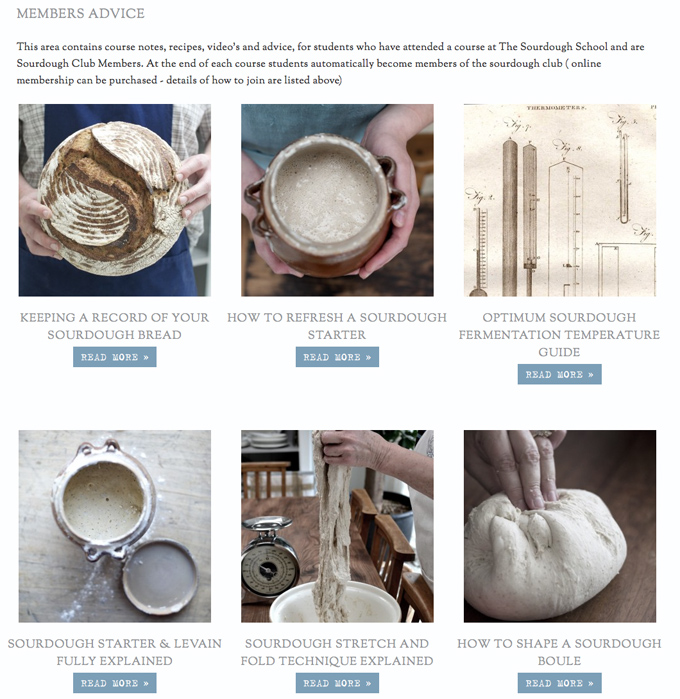 How do I get a login for the members area?
Login in details will be given to each student at the end of the course, or by invitation
How do interact with other members? 
The Twitter handle for club members is #TheSourdoughClub
The Sourdough Club Facebook Page