Level: Beginners
Saturday 15 July 2017
Time: 10am - 6pm
Location: Northampton
Availability: Fully Booked
If you are new to baking sourdough bread and want to learn to make artisan sourdough bread in your kitchen at home then this is the perfect sourdough bread making course. It's lots of hands on and some participative demonstration so you will be mixing, shaping and proving sourdough, and be involved in every aspect through to getting a beautiful loaf out of the oven.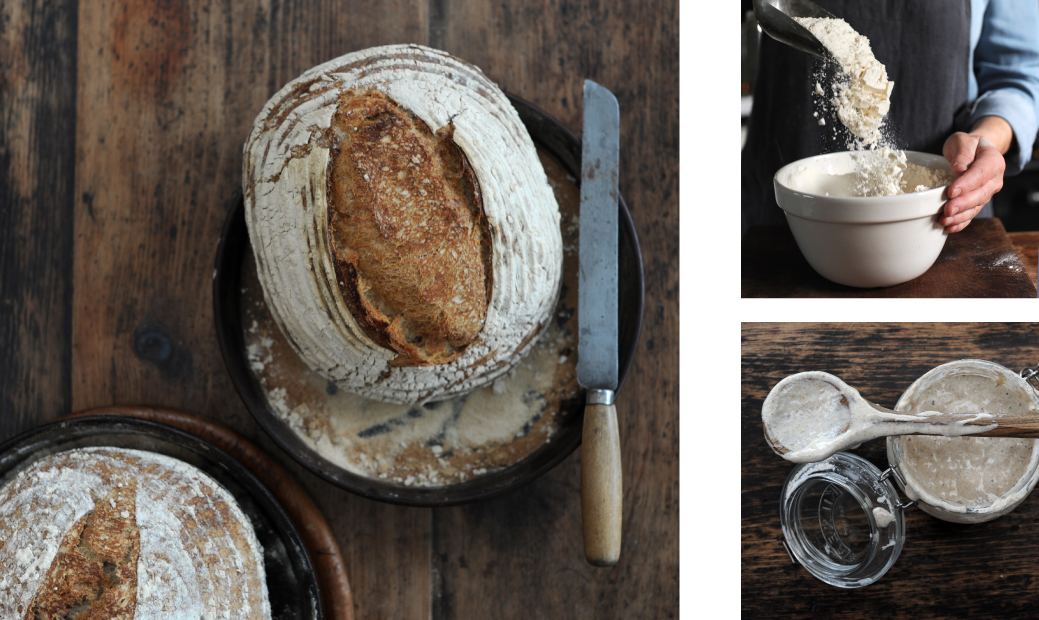 The course is held in a beautiful Victorian kitchen and included, as you learn to bake a classic French miche, you will also:
Refresh a starter (which you will take home)
Understand and learn how to maintain a healthy robust starter
Get hands on and shape your dough to get a great crust.
Understand the role of salt in sourdough
Discuss how water affects the outcome of your loaf.
Look at baking times and how to get the kind of crust you really want.
Have a complete understanding of how sourdough behaves, and recognise how the dough behaves, so you can make a really great loaf every time you bake. 
SMALL TUTORIAL GROUPS  –
We keep to small tutorial size classes.
With Vanessa's courses there is continued support when you get home. There is home work to do and Vanessa gives feedback. Students automatically become members of The Sourdough club for students to share their sourdough bread success, and discussion on. It's a fantastic way to keep you inspired with a monthly sourdough challenge, exclusive recipes, tips, techniques, articles and an interactive Facebook page so students are supported with learning resources, and you become part of a community and this keeps on encouraging you to bake sourdough long after you have finished the course.
At the end of the of the class you will be confident with all the knowledge you need to bake your own home made artisan loaves yourself. It is a fun day, full of information and practical demonstrations that you get involved in.
Please see full terms and conditions here
Please note: this course now ends at 6pm. If you are arranging a taxi please book it for 6.20pm, thank you.