Level: For Any level
Tutor: Vanessa Kimbell
£495 - Friday 9 March 2018
Time: Fri 10am - 4pm, Sat 10am - 5pm, Sun 10am - 6pm
Location: Northampton
Availability: Spaces available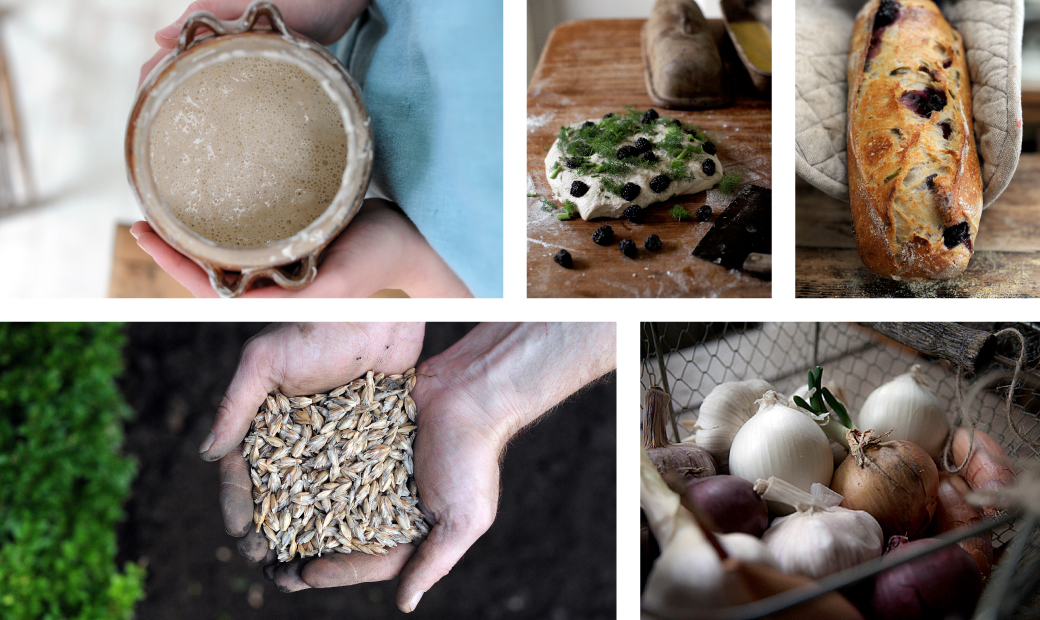 For General Practioners, Nutritionists and Dieticians
Sourdough nutrition and digestibility Diploma
*Please note that this course is for professional level health practitioners ONLY 
This hands-on practical sourdough bread course is ideal for anyone working with people who find that they have difficulty digesting wheat, or need to understand bread.
We not only teach students how to make sourdough but we use long slow fermentation with wild yeast and lactic acid bacteria to both explain and demonstrate baking techniques or strategies that can help with many related heath issues.
We explore wheat intolerances, blood sugar management, and fermentation techniques that increase the bioavailability of key nutrients, which can significantly boost the nutrition density of bread. It is designed not just to teach you how to make sourdough, but to cover all the health issues around wheat, and fully demystify why sourdough bread is more easily digested.
We will be baking sourdough bread that will beassimilated by the body more slowly, which has been shown to help to control blood sugar levels.
Students will be able to understanding why it is that sourdough is uniquely easy to digestand for whom this is relevant.
Examine the mechanisms of how long slow fermented bread are more nutritious.
An in depth discussion of how various flour differs from others and how they can affect digestibility
The nutritional benefits of baking using organicand heritage flour
Explore the history of bread making and how this has changed modern bread
We will enjoy sampling a range of lower gluten flours heritage flours including sourdough bread made with Neolithic and medieval flour
Spouting grains
Symbiotic eating, and layering of fermentation
Prebiotic and probiotic relationships and using these to boost the gut micobiome through symbiotic eating.
Course syllabus.
DAY 1
Introduction: What is sourdough and why is it integral to health?
Practical refreshment of sourdough starters Discussion on Types of lactic acid bacteria, yeasts and their functions, affect on flavour and respective contributions to the nutritional profile of sourdough breads
Sourdough fermentation process: An understanding of the biochemical processes that take place during sourdough fermentation and its effects on gluten degradation, bioactive peptides, lipids, complex carbohydrates (fibre), anti-nutrient compounds such as phytic acid, phenolic compounds (such as flavonoids), antioxidants, bioavailability of vitamins and minerals.
Sourdough in relation to gluten allergies, intolerances, sensitivities and Coeliac disease. Why is sourdough more tolerated?
Sourdough and its influence on the gut microbiome, glycaemic response and the management of blood sugar.
Sourdough and the mechanism to reduce FODMAP in relation to IBS and how sourdough can support the gut microbiome in relation to the use of specific such as rye, spelt, barley, khorasan, oats and sprouted wheat.
DAY 2
Making sourdough bread: Making a leaven, mixing the dough, autolyse, bulk fermentation, stretch and folding the dough shaping and refrigeration
Discussion and overview on the types of grains and flour used in sourdough. Including wholegrain, white, stone ground and roller milled flour, their nutritional and health benefits and understanding the mechanisms of allergies and intolerances in relation of types of flour including modern wheat vs heritage grains and the genetics – delivered by Dr. Phil Howell, one of the UK's leading wheat breeders at NIAB
Group Discussion on gluten intolerance, non-coeliac gluten intolerance, allergies and sensitivities.
DAY 3
Baking of sourdough breads made by students
Presentation and discussion of case studies followed by group discussions
Practical implications: Discussions on how best to disseminate the knowledge gained and an action plan on how best to apply this knowledge.
The school will be able to support students with practical information including easy recipes, sourdough starter shares, connections to local mills and bakeries, and access to resources for student to apply and integrate the knowledge into practical everyday solutions.
Diploma's will be awarded following a multiple choice style assessment, to check students understanding with pass rate of 70% and above in order to receive diploma.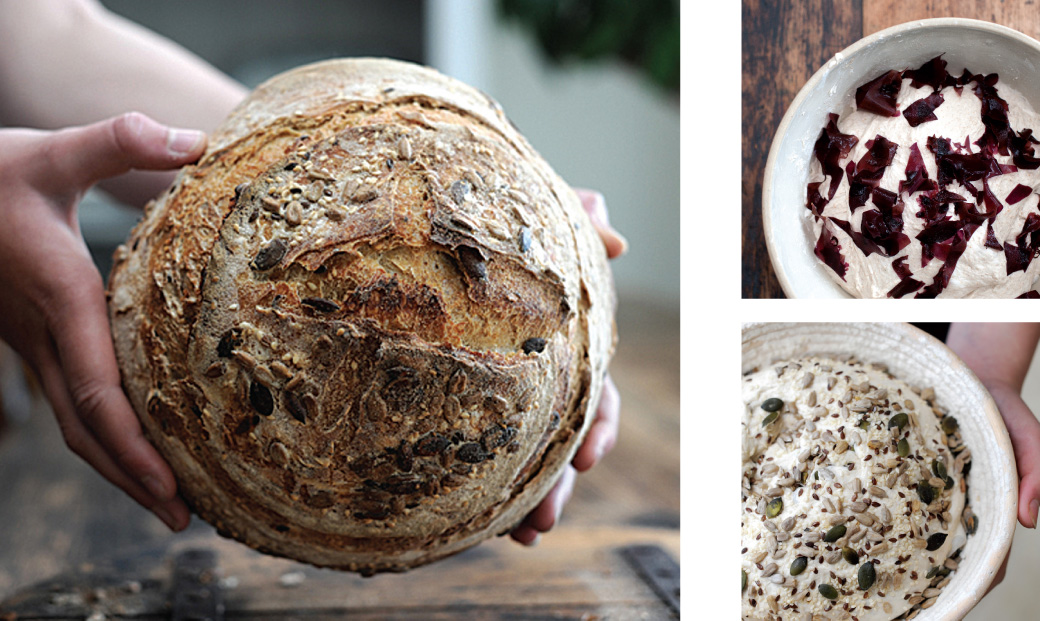 The course is suitable for all levels of bakers and covers every aspect of baking sourdough, from refreshing and maintianing your starter through to baking, however we specifically concentration on the following aspects whilst baking:
The weekend consists of a combination of both hands on and participative demonstration and you will make two beautiful sourdough loaves to take home.
SMALL TUTORIAL GROUPS  – We keep to small tutorial size classes.
CONTINUED SUPPORT-   There is continued support when you get home, including access to a database of the synopsis studies discussed.  There is home work to do and Vanessa gives feedback. Students automatically become members of The Sourdough club for students to share their sourdough bread success, and discussion on. It's a fantastic way to keep you inspired with a monthly sourdough challenge, exclusive recipes, tips, techniques, articles and an interactive Facebook page so students are supported with learning resources, and you become part of a community and this keeps on encouraging you to bake sourdough long after you have finished the course.
At the end of the of the class you will be confident with all the knowledge you need to bake your own home made artisan loaves yourself. It is a fun day, full of information and practical demonstrations that you get involved in.  We will have a delicious sourdough based lunch, made with local ingredients –  and a glass of local Fleurfields award winning English wine is included.
Please note
We do discuss coeliac disease, however this is a lifelong with an autoimmune response to gliaden, part of the gluten proteins that are a large part of the grain of wheat, rye and barley.  It causes damage to the small intestine and many other symptoms and so strict adherence to a gluten-free diet brings complete resolution of symptoms.  You will need to discuss this directly with Vanessa before booking.  Please email. 

Although this course is about specifics of digestibility and we are aware that some people may have personal issues.  Students are not be expected to discuss personal or medical information, but are of course free to do so if they choose, or discuss with Vanessa privately before the course.

 Due to the long slow fermentations that there're occasionally breads that you can take home and bake – so please keep your evening relatively free.
Please see full terms and conditions here