Level: For Any level
Tutor: John Letts
£495 - Saturday 24 February 2018
Time: 10am - 5pm
Location: Northampton
Availability: Spaces available
I'm really exited to have one of Europe's foremost experts on Heritage grain and archaeobotanist John Letts here at the Sourdough School with me on the heritage grain workshop for 2 days, along side Michael Hanson. Michael is one of the UK's most experienced artisan bakers and teachers., with over 45 years baking with heritage flour. He was co founder of the British artisan bakers association with Dan lepard in 1997. He has since become a highly respected pizzaiolo and grower of heritage wheat.
John and Michael recently formed the Heritage Grain Alliance to promote the growing and use of heritage grains in baking, brewing and distilling.
John, affectionally known as the King of Heritage,  will be discussing the history of bread in-depth, and we will be sampling breads made with ancient grains whilst discovering the fascinating history of wheat. John is an inspirational tutor, thatcher, miller and baker who will be encouraging novices and artisan bakers to explore the tastes and flavours of the past in todays bread whilst talking us through each period. There is a super article here about John Letts and his Flour – Our Daily Bread, Country Life 18 Nov 2015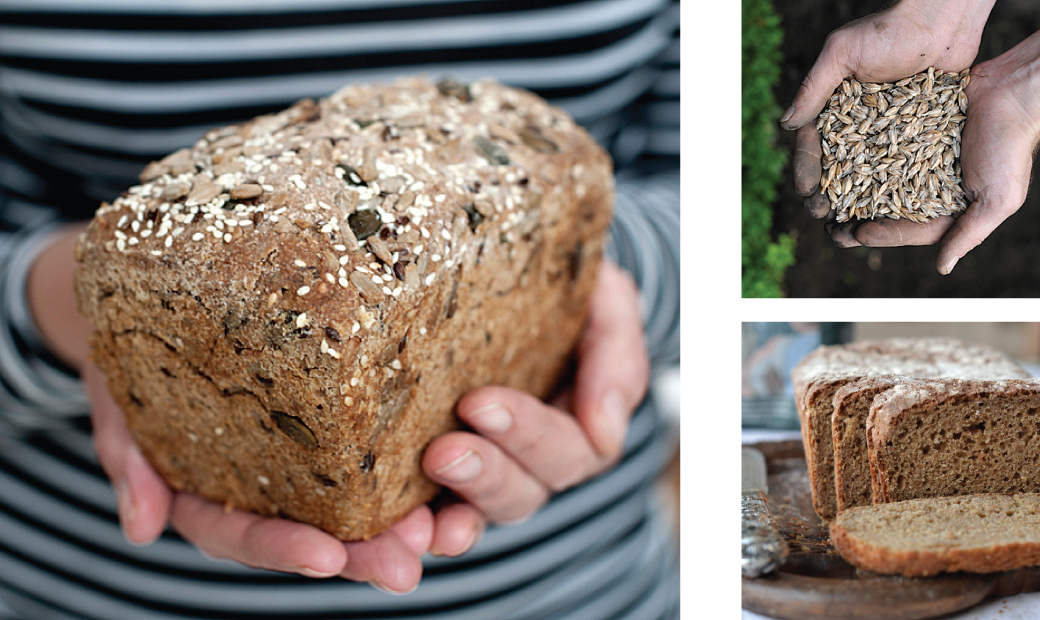 Students will have the opportunity to browse through several hundred original pictures, books and leaflets in Vanessa's extensive collection of original bread history, including rare bread pamphlets, and pictures dating back to the early 1500's.
We will pretty much eat our way through bread history throughout the course of the day and the menu includes:
Neolithic & Iron age sourdough toast for breakfast
Medieval peasants bread
Victorian beer barm bread
Roman Spelt Scones with cream and jam for afternoon tea
Michael Hanson will demonstrate how to best bake a sourdough using heritage flour
Students will be able to mix their own heritage starter to take home.
This is relaxed small workshop with just a small number of students so there will plenty of  time to chat.
Students will
Learn about heritage grains and how to use them in baking
Taste a range of heritage bread and baked goods
Make a sourdough starter
Learn how to make a heritage sourdough loaf
Take some heritage grains home to plant in your own garden
Take home some bags of Heritage flour