Level: For Any level
Tutor: Vanessa Kimbell
£695 - Friday 8 September 2017
Time: Friday, Saturday & Sunday 8am - 6:30pm
Location: Northampton
Availability: Last space available
Often we are asked about one to one tuition. The best way to learn is to actually get hands on as we run a course, this course is a 3 days placements as part of the team.  Students will get some hands on experience  of every aspect of our sourdough and food and fermentatiopn as Vanessa's assistant before and during a course.
You will get one day with Vanessa as she sets up the courses and you will make the bread from 8am – 6pm, the following two days you will be part of the normal course.
Help to refresh the starters
Prep the leavens
You will help to make the sourdough bread for lunch
Ferment sweet sourdough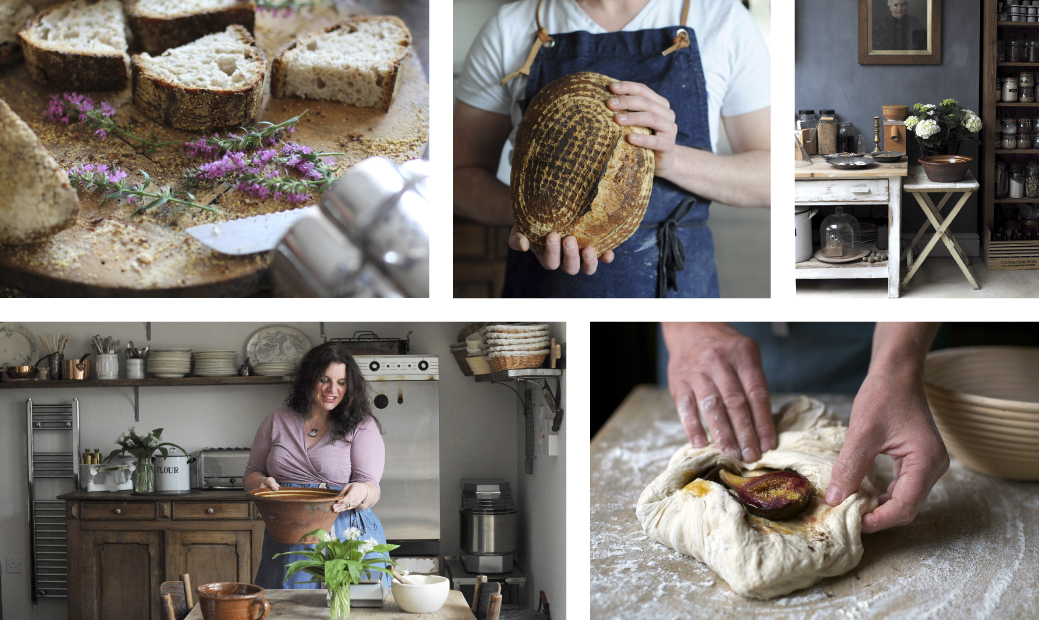 Saturday and Sunday 8am – 6;30pm
You will be completely immersed in the sourdough class and the the school as part of the team. The role is as part of the team, so you will also be fetching the eggs and feeding the chickens to helping get lunch on the table…
Please note that this is a very hands on role in the Friday and involves getting up early and staying late helping with every practical aspect of the sourdough, which also includes washing up, and clearing down from the bread making. You will need to practical wear flat closed shoes, and jeans or and denim skirt, and you will need to wear an apron  provided with long hair tied back and have clean short nails, and no jewellery. You will also be part of the family, which includes, children, pets and in laws!
Please see terms and conditions.