Level: For Any level
Tutor: Vanessa Kimbell
£695 - Friday 8 September 2017
Time: Friday, Saturday & Sunday 8am - 6:30pm
Location: Northampton
Availability: Last space available
Behind the Scenes
Have you ever wondered what goes on behind the scenes? Well, we swear more, we laugh more and we work harder, for sure, but we also pride ourselves on preparing a feast, not just for our guests but for their gut microbiomes too. It involves fermenting allot more than just the sourdough, and so much on this fermentation is what Vanessa does invisibly behind the scenes. We've also been ask by so many of our students for placements to learn about how we get everything ready, that we have decided to make one space on each course for one special three days of being part of the team.  Students will get some hands on experience  of every aspect of our food and fermentatiopn as Vanessa's assistant before and during a course.
Friday 10 am – 6:30pm you will learn to: 
Refresh the starters
Prep the leavens
Make the sourdough bread for lunch
Prepare the water keffirs
Make fresh herb cheese
Culture cream
Ferment sweet sourdough
Pick fresh garden salads
Make fresh fruit compote with fruit (picked fresh from the garden whenever possible)
Make cultured butter
Make pesto using freshly picked garden herbs
Check and prepare the our cured meats
Make sauerkraut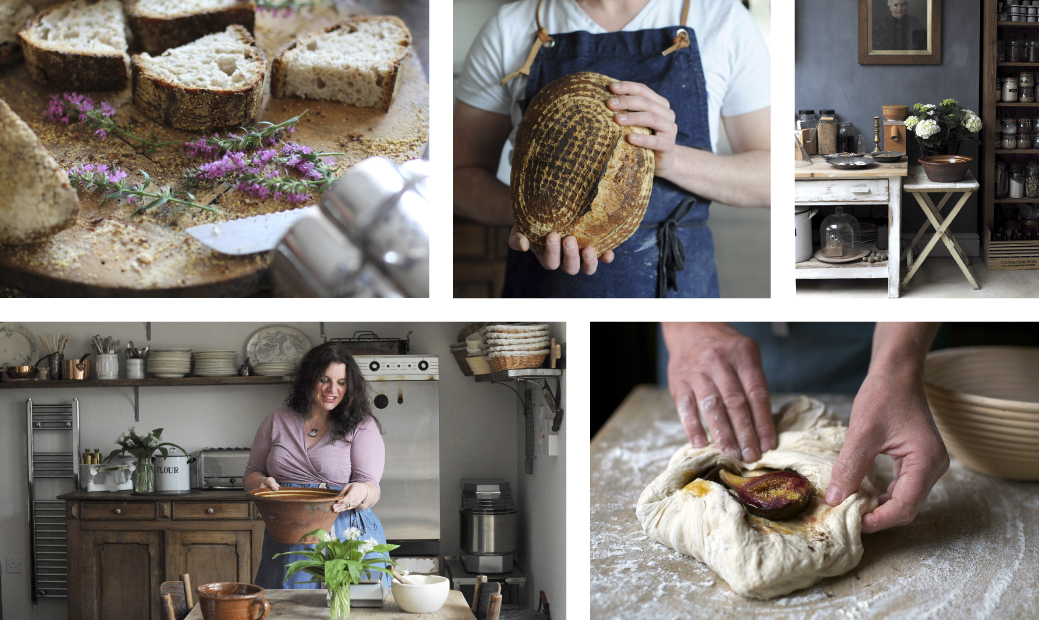 Saturday and Sunday 8am – 6;30pm
You will be completely immersed in the class and the the school as part of the team. From fetching the eggs and feeding the chickens to helping get lunch on the table and making sourdough muffins!
Helping to serve the food prepared  and the fermented drinks and assisting Vanessa throughout both days.
Many of the recipes used are from Vanessa's second book, Food for Thought, so students receive a signed copy in advance to get a feel for our philosophy.
Students will also be able to take home some of our water milk kefir grains, sourdough starter, a bottle of our naturally fermented wine, and some wild strawberry and and plants from in the garden.
Please note that this is a very hands on role, which involves getting up early and helping with every practical aspects of the course, which also includes chopping, washing vegetables, digging vegetables up and picking produce from in the garden, as well as washing up, and clearing down. You will need to  practical wear flat closed shoes, and jeans or and denim skirt, and you will need to wear an apron  provided with long hair tied back and have clean short nails, and no jewellery.
Please see terms and conditions.